London - To mark Dior's seventieth anniversary, the French fashion house is set to host a unique exhibition "The House of Dior: Seventy Years of Haute Couture" at the National Gallery of Victoria in Melbourne, Australia.
The exhibition sees the NGV and Dior works together to create a display of over 140 garments designed by Christian Dior Couture between 1947 and 2017. It is set to be the largest retrospective from the French fashion house to ever take place in Australia and explores the history of Dior through a series themes.
Key pieces from seven designers who have played a pivotal role in forming Dior's identity will be shown, including work from: Christian Dior, Yves Saint Laurent, Marc Bohan, Gianfranco Ferré, John Galliano, Raf Simons and Maria Grazia Chiuri. The exhibition also focuses on Christian Dior's early influences, design codes, offers insights into its atelier workrooms as well as the role of accessories.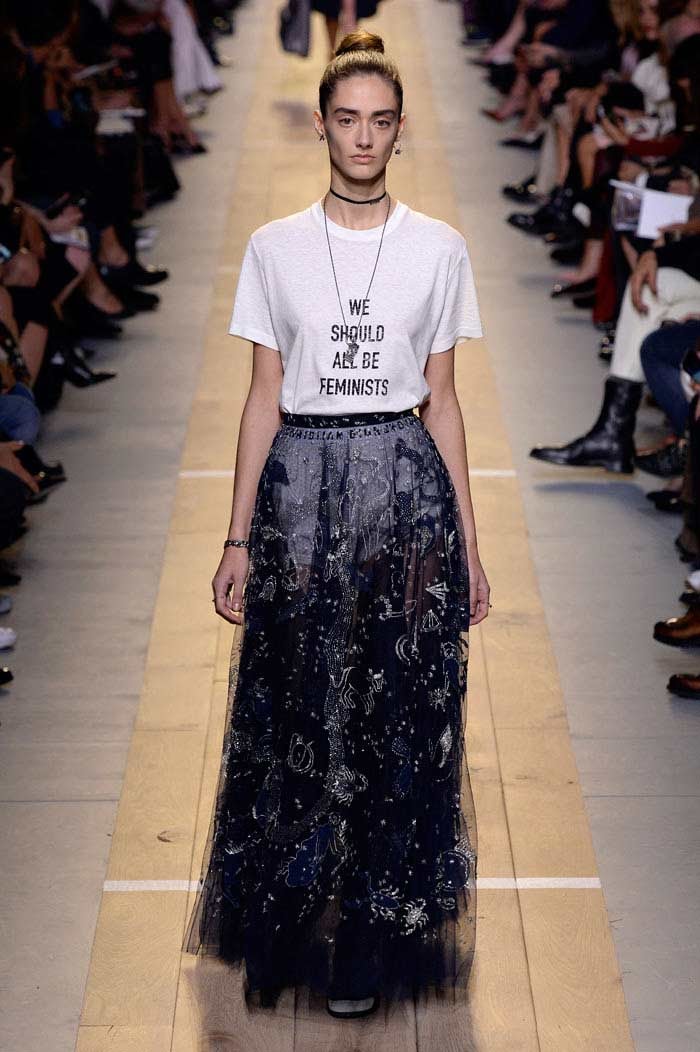 Highlights from the exhibition include pieces from Christian Dior's iconic spring 1947 New Look collection, ball gowns as well as pieces from Dior's first female creative director Maria Grazia Chiuri debut couture collection.
"It focuses on all of the founder's major themes and inspirations from which the Dior codes and universe originate: the silhouette, the flowers, the opulence, the New Look," said Sidney Toledano, the chief executive of Christian Dior Couture to Harper's Bazaar. "This will be Dior as if one has been transported to the world of 30 Avenue Montaigne, experiencing the mansion from the ateliers to the salons."
"The House of Dior: Seventy Years of Haute Couture" is set to run from August 27, 2017 to November 7, 2017.
Photo: Dior SS17, Catwalkpictures