The Victoria´s Secret Fashion Show is one of the most highly anticipated events of the year for many. This Tuesday, the show took place in New York in the presence of a live audience. FashionUnited presents an overview of all highlights of the 20th edition. Brace yourself for revealing lingerie, angel wings and a lot of Dutch models.
Angel debut: Romee Strijd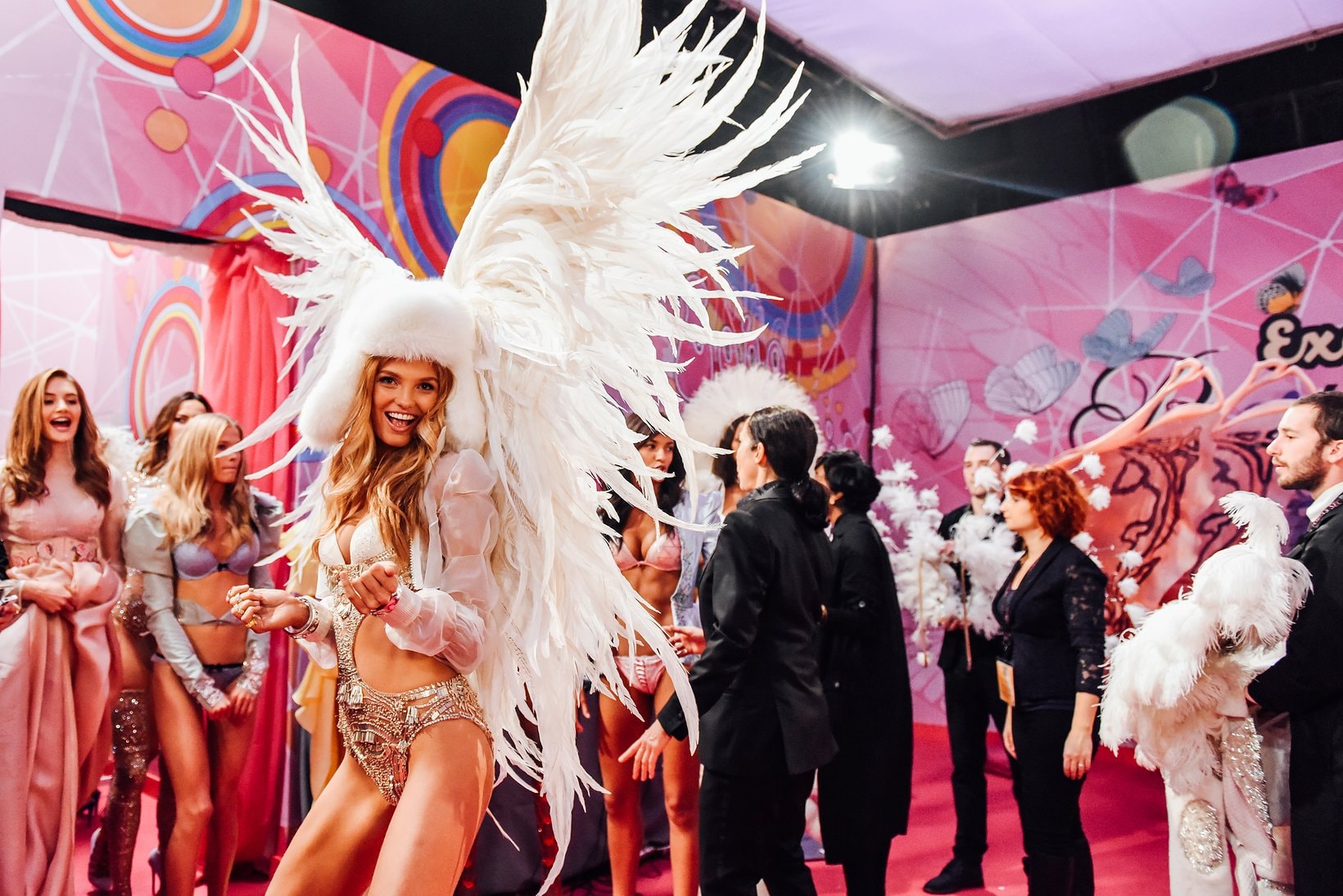 Romee Strijd entered the Victoria's Secret runway for the second time this year, but it was the first time she did so as an Angel. Victoria´s Secret Angels are the brand´s ambassadors who have the honour of wearing wings on stage. Her debut for Victoria´s Secret has meant a great increase in her popularity. The 20-year old has already been likened to supermodel Doutzen Kroes.
Photo credit: Tommy Ton
Brian Atwood shoes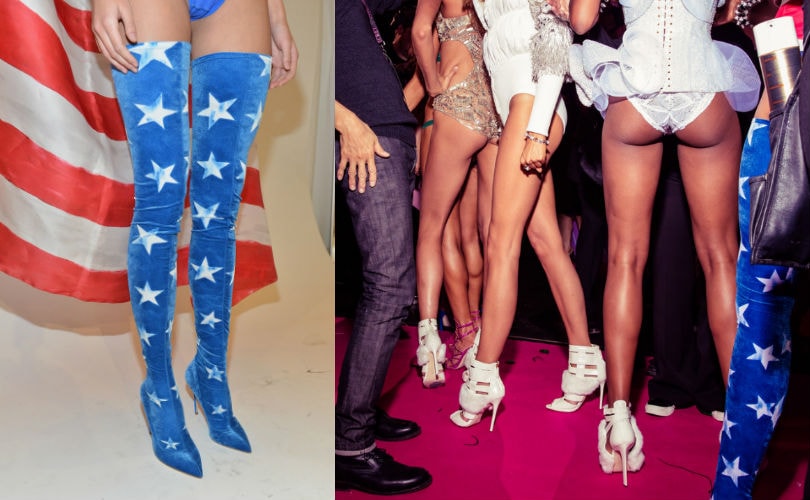 The shoes that models were wearing, were designed by Brian Atwood. The audience witnessed white, furry gladiator heels, blue over-the knee boots decorated with white stars and colourful butterfly pumps. Other designers whose creations have been worn on the Victoria's Secret runway, include Nicholas Kirkwood, Sophia Webster and Giuseppe Zanotti.
Poto credit: Brain Atwood x Footwearnews.com & Justin Bishop
Fantasy Bra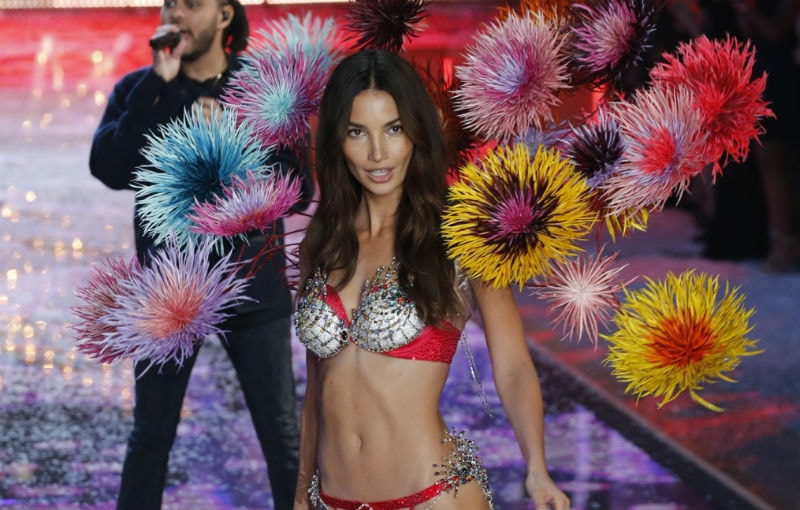 The honour of wearing the Victoria's Secret Fantasy Bra was for Lily Aldridge. The item, which is made from 6.500 gemstones and 18 karat gold, has a price tag of 2 million dollars (1,3 million pounds). What you can get for that price? Stylight presents a list of 20 things; see it here.
Wings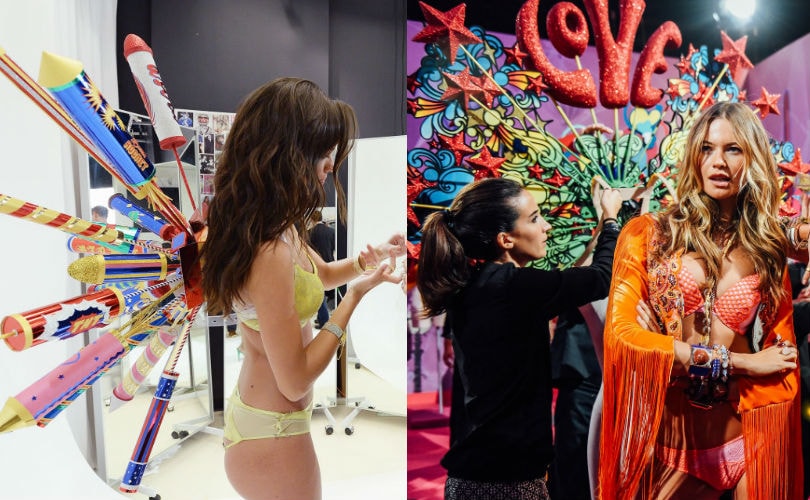 Behati Prinsloo was the first model to enter the runway. With ´Heartbreaker´ playing in the background, she made her appearance in a rainbow outfit. The Love-letter wings that Prinsloo wore, were created by Julie Wilkinson and Joyanne Horscroft: the duo who was responsible for five pairs of wings that were worn during the show. In an interview with Elle.com, they revealed that the completion of one wing generally took around one to two weeks. Another remarkable design from Wilkinson and Horscroft was a pair of wings featuring fireworks.
Photo credit: Elle.com and Tommy Ton
Gigi Hadid and Kendall Jenner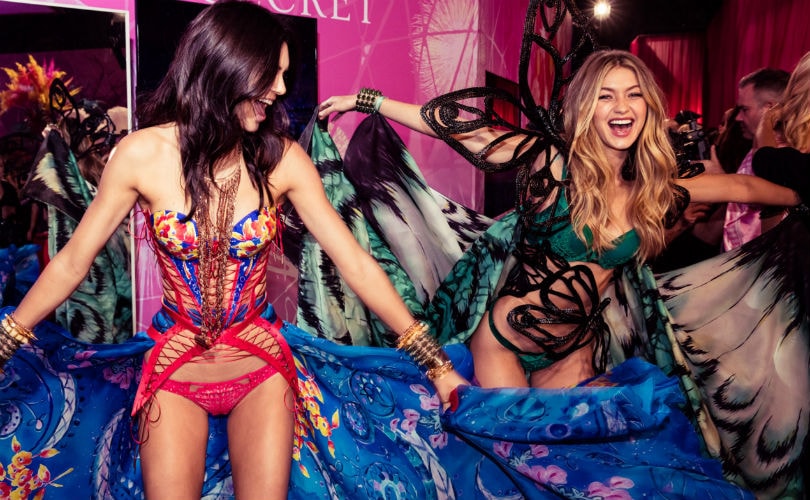 Ten new models made their debut this year. Especially Gigi Hadid and Kendall Jenner received a lot of attention. The models and friends were also a part of the Balmain X H&M show.
Photo credit: Justin Bishop.
The Netherlands is well-represented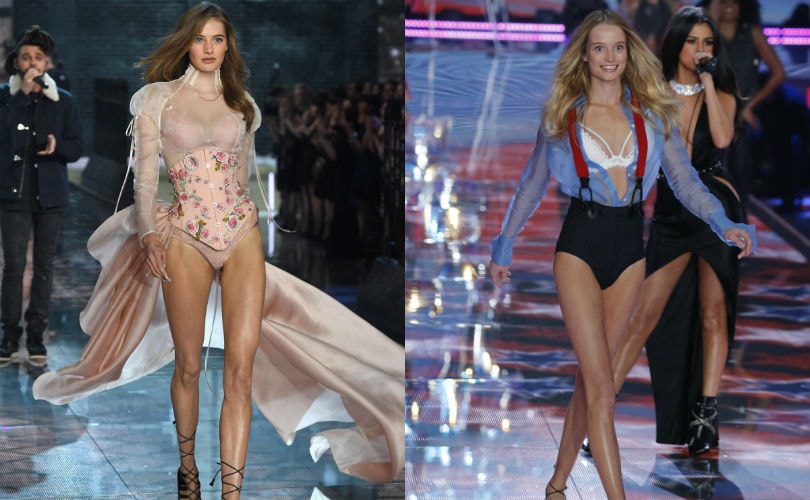 Even without Doutzen Kroes, the Angel who departed from the brand this summer, Holland was still well-represented. This year´s show was the first one for Sanne Vloet (left). Maud Welzen (right) was part of the show for the third time.
The making of
And what happens behind the scenes? See for yourself here. Victoria´s Secret created four making-of video´s in the run-up to the show, one which shows Gigi Hadid´s casting.
Victoria´s Secret Fashion Show 2015 will be broadcasted by CBS on December 8.