Iris van Herpen is said to be a jack of all trades: designer, artist, couturier, innovator, and futurist. Her one-of-a-kind designs, which seamlessly blend fashion with technology, have earned her worldwide recognition and critical acclaim. Since her graduation from ArtEZ Institute in Arnhem in 2006, the Dutch creator has presented beautifully complex garments inspired by​ the fields of biology, medicine and the rise of the digital world. Known to be more sculptural and experimental than most fashion designers, Iris van Herpen's work reflects her interests in the worlds beyond fashion.
Over the years she managed to hone her craft, and her designs consist of a mixture of traditional artisan skills with the latest developments in tech, including 3D printing and​ ​new materials. Under her design​ ​​ethos "New Couture" shemerges references from the past and the future into a distinct vision of the present.​Needless to say, the Dutch designer is recognized as one of the fashion industry's most forward-thinking designer and continues to push the boundaries of fashion design. As the designer prepares to show her latest collection on schedule at Paris Couture Fashion Week ahead of her eponymous label 10 year anniversary, FashionUnited explores its archives to share with you the highlights of Iris van Herpen's rise to fame.
Use the arrows to navigate through the events ordered by date or click on a timeframe (in the grey bar) to learn more.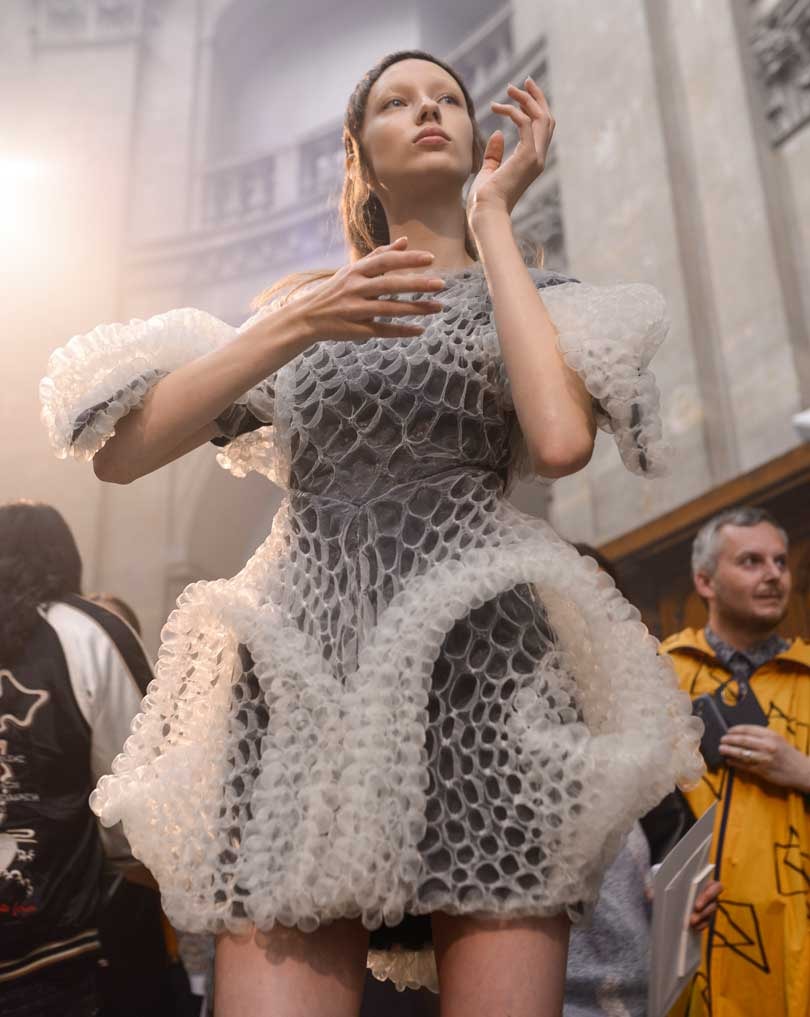 Paris Couture Fashion Week officially starts on Sunday, July 2. Iris van Herpen is set to show on Monday, July 3.
This timeline was created by Joanna Mania, Georgie Lilington and Vivian Hendriksz.
Homepage picture: Iris van Herpen. Credit: Catwalkpictures.com