AFP

|
Twenty years ago, stylist Gianni Versace was gunned down in Miami, plunging his fashion house into crisis. Two decades on, it is one of the world's top global luxury brands thanks to his little sister, Donatella.
He had gone out for the morning papers: as Versace returned to his Miami beach mansion on July 15, 1997, he was shot dead by Andrew Cunanan, a homosexual prostitute known for his obsession with all things luxury. The fashion world mourned deeply. The stylist to celebrities from Madonna to Elton John had been just 50 years old.
"He was a 360-degrees creator, a real artist, he had a pure creative vision on colours and materials," Stefania Saviolo, director of the luxury and fashion centre at Bocconi University, told AFP In Milan. The group he had created with his brother Santo in 1978 had been one of the hottest fashion brands in the world.
It fell to Versace's platinum blonde sister Donatella -- to whom Gianni had entrusted the casual line Versus -- to take over as artistic director. But the brand struggled to recover from Versace's murder. Donatella, who had worked for 14 years alongside Gianni, was severely affected by the loss of her brother and confessed to feeling "vulnerable".
Depression and cocaine
"You can't invent yourself as an artistic director overnight," says Saviolo, particularly as Donatella took over "at a time when fashion was changing a lot, with many collections and great pressure on artistic directors".
Donatella, instantly recognisable for her famous locks and perpetual tan, sank into a period of depression and cocaine use before detoxifying in 2005. The year before, the brand had acquired a new CEO in Giancarlo Di Risio. The former Fendi boss refocused the Medusa on the luxury market, streamlining licensing and franchising deals and developing the accessories range.
Amid rumours in the press of a fall-out between the family and Di Risio over planned cuts, he was replaced in 2009 by Gian Giacomo Ferraris, who moved over from the Jil Sander fashion house. Ferraris wasted no time in launching an extensive reorganisation plan to return Versace to profitability, cutting 25 percent of its workforce and closing some boutiques before opening new ones as the books improved.
His intervention "doubled the turnover, which rose from 268 million euros in 2009 to 645 million in 2015," according to David Pambianco, who heads up a consultancy company in his name. By 2011 the historic brand had returned to profit after a gruelling three years of losses.
'So much potential'
"The right balance was struck between Ferraris and Donatella, the dialogue between them was good and there was great respect for Donatella's creativity and vision," Saviolo said. The family, which had always refused to relinquish control to a luxury conglomerate like so many of its fellow Italian fashion houses, finally yielded a 20 percent stake in 2014 to the US private equity firm Blackstone.
The move, which Donatella said would allow Versace to "achieve its potential", resulted in a cash injection into the luxury designer and boosted its presence in emerging markets. The bet paid off: despite a difficult global context, sales increased by some 17 percent in 2014 and in 2015.
The house said it was time to "move onto the next phase" and Ferraris was replaced in May 2016 by Jonathan Akeroyd, former CEO of Alexander McQueen. Results last year were mixed, with sales up 3.7 percent to 668 million euros but the company admitting a loss of 7.4 million euros due in particular to funds sunk into its network of boutiques.
These results "have caused some uncertainty", but "the company is healthy, certainly more than 10 years ago," said Pambianco. "Versace remains one of the most beautiful brands in the world in the luxury sector" and has "still so much potential to express", he said, pointing out that luxury house Gucci for example "has a turnover that is seven times higher".
Saviolo agrees: "Versace has recovered its lost "red carpet DNA" and its style is currently "very daring, very strong." (AFP)
Photo: Versace AW17, Catwalkpictures
Vivian Hendriksz

|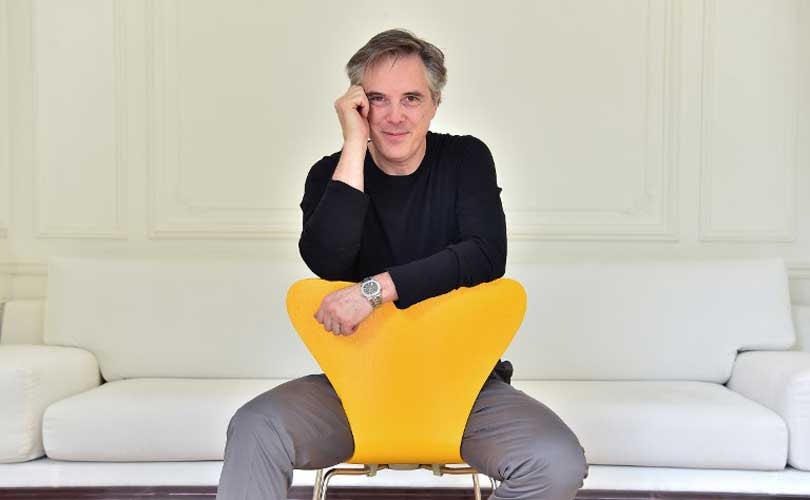 French designer Olivier Lapidus has been named the successor of Bouchra Jarrar and is set to take on the role of artistic director at Lanvin.
"It is a great honor to join Lanvin and I warmly thank Madame Wang for placing her confidence in me," says Olivier Lapidus in a statement from Lanvin. "With nearly 130 years of history, Lanvin is the oldest French couture house. To ensure its longevity is an immense task and an exciting challenge."
His appointment at the luxury fashion house comes four days after the sudden exit of Jarrar, who left the position after a 16-month tenure. The designer reportedly began his new role at the Maison on Monday, joining Lanvin as it faces numerous challenges.
Lanvin names Olivier Lapidus as its new Artistic Director
Lanvin, originally founded by Jeanne Lanvin in 1889, has been struggling to keep its sales high since hitting over 250 million euros back in 2012. The fashion house posted its first loss in more than 10 years last year, in addition to a 23 percent decline in revenue following the departure of its beloved Creative Director in late 2015, Alber Elbaz. The Maison majority shareholder, Taiwanese mogul Shaw-Lan Wang, is said to have pushed him out of the company at the time.
However, the appointment of Lanvin new artistic director has been welcome by Madame Wang. "I welcome Olivier Lapidus as Lanvin artistic director whose creative capacity is in direct line with the elegance embodied by Jeanne Lanvin," says Shaw-Lan Wang, President of Lanvin. "His broad understanding of the universe of this house, of the world of fashion and design and his resolutely modern approach will bring Lanvin towards new horizons."
Lapidus is set to lead the Maison as it moves in a new direction to become "a French Michael Kors" according to sources at BoF. The change in brand image is said to be part of the company's wider strategic shift to cut down on costs and boost sales. The Parisian-born designer will present his first collection for Lanvin this September during Paris Fashion Week for SS18. He will also continue to work on his own couture house, known as Création Olivier Lapidus, which debuted earlier this month during Paris Couture Fashion Week.
The couture house is the first couture house to launch solely online and has been praised for merging online with offline. "Far ahead of his time, Olivier Lapidus has always been interested in new technologies," adds Wang. "As a precursor couturier, he now resonates with the aspirations of the company and will be able to take up the challenges of Lanvin in the 21st century."
Photo: Olivier Lapidus, AFP
Vivian Hendriksz

|
UPDATE London - Bouchra Jarrar sudden, but not completely unexpected exit from her role as artistic director at Lanvin, caught the industry off guard Thursday afternoon.
News first emerged late in the afternoon that the 46-year-old designer was set to step down from her role, only 10 months after she presented her debut collection for the luxury fashion house. But it was not until late in the evening that Lanvin confirmed her departure. The fashion house issued a short statement which said both Jarrar and Lanvin "have mutually decided to put an end to their collaboration. This decision is effective as of today."
Bouchra Jarrar exits role at Lanvin after overseeing two collections
The designer, who previously closed her own fashion label in March to focus on her work for Lanvin, was recently made an officer of France's Order of Arts and Letters for her services to the fashion industry. Although her collections for the fashion house were praised by fashion critics for their elegance, many felt that her artistic direction for the brand was too conservative and rigid.
The French couture designer was officially appointed as Lanvin's artistic director of women's wear last March. She succeeded Alber Elbaz, who previously served as the fashion house's creative director for 14 years. Following his exit from the fashion house, staff morale is said to have remained low at Lanvin, as staff protested his exit and sought out reassurance of their roles.
Rumors concerning additional budget cuts are said to have put further pressure on the fashion house held by Taiwanese media entrepreneur Shaw-Lan Wang. In addition, insiders noted that Jarrar designs were insufficient to lift the brand's sales out of the red in 2016 as Lanvin reported a loss of 18.3 million euros for the year - its first loss in a decade, signaling tougher times ahead.
In Match Jarrar indicated that she was not receiving the support she needed in order to help turn Lanvin around. "I want to bring my expertise, creativity, technical know-how and pragmatism" to the brand, she said to the South China Morning Post." [For that] I need the whole house's support. Alone it's impossible," she added.
In the joint statement confirming her exit from Lanvin, Jarrar added that she wanted to "particularly acknowledge the work of the teams with whom I collaborated to express French creativity and know-how." She is set to turn her focus to "new projects," although has yet to specify what these new projects will be.
Photo: Courtesy of Lanvin
Vivian Hendriksz

|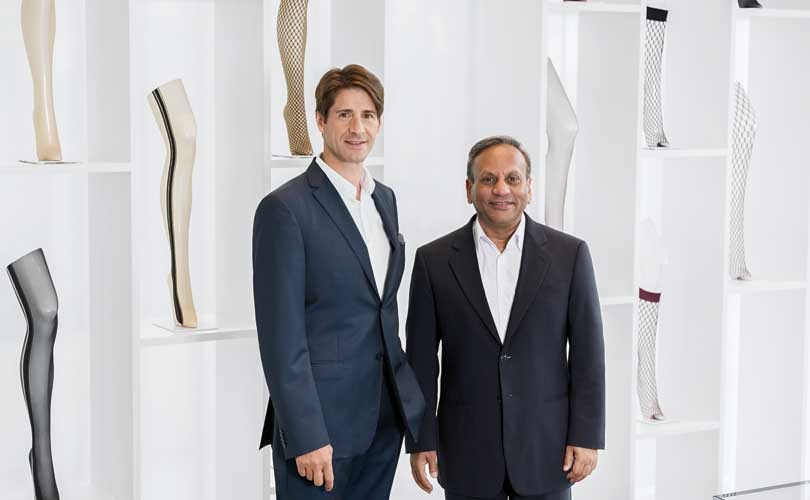 London - Ashish Sensarma, Chief Executive Office of Wolford is set to resign from his position on the management board, as of July 31, 2017. He will be succeeded by Axel Dreher, former Deputy Chief Executive Officer, and Chief Financial Officer, who will also take on management responsibility for the company's strategy, marketing and sales from August 1, 2017, onwards.
Ashish Sensarma exits CEO role at Wolford
Sensarma, who was named CEO of Wolford back in late 2014, is to remain with the company in an advisory capacity over the next few months to oversee a smooth transition while addressing potential investors as the Austrian hosiery brand's majority shareholders seek to see their undefined majority stake in the company. "The Supervisory Board would like to thank Ashish Sensarma for the impetus he provided to restructuring the company, especially in the areas of the international sales organization and e-commerce," said Wolford in a statement.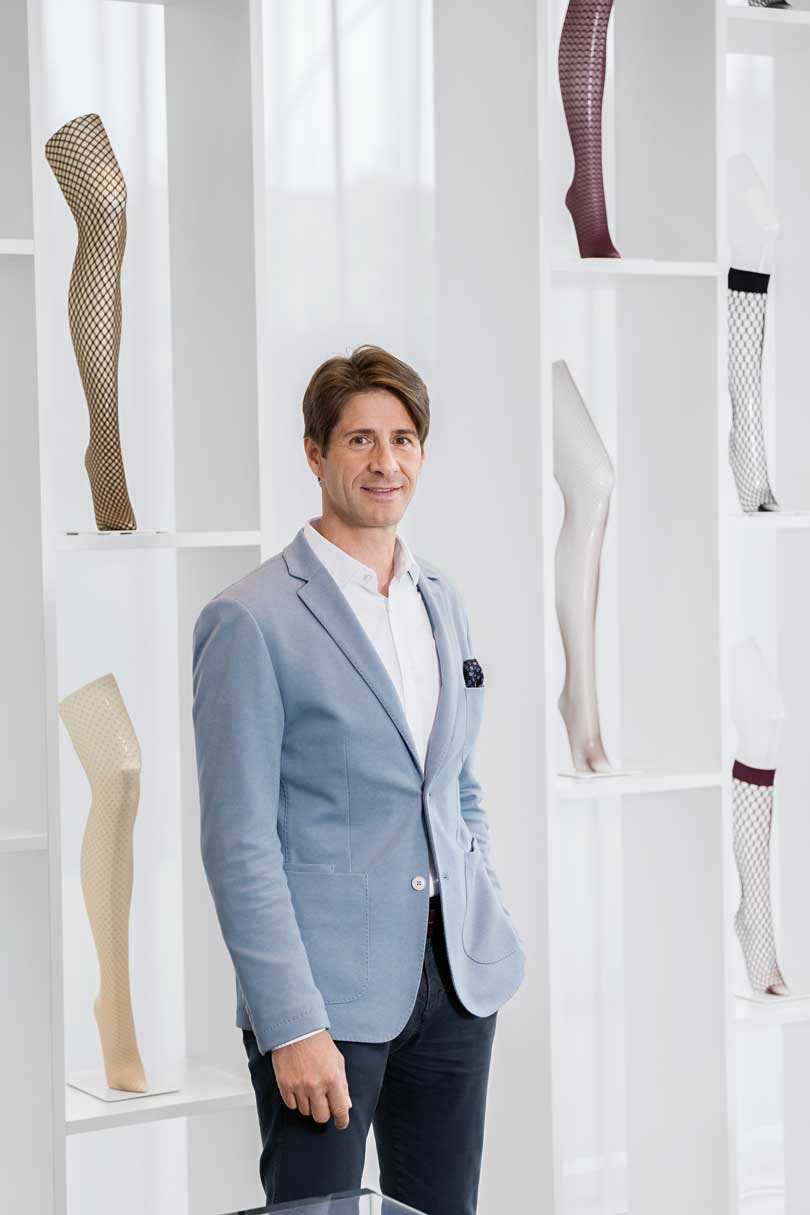 The announcement follows on from a board meeting on Wednesday, during which the Supervisory Board appointed Brigitte Kurz as the new member of the Management Board, effective of August 1, 2017. Kurz, who is currently Wolford's Director of the Finance Department, will also take over the responsibilities from Axel Dreher as CFO following her new appointment. She will also be in charge of Wolford's Human Resources, IT, Legal Affairs and Investor Relations.
Dreher is set to continue on in his role as Chief Operational Officer and will remain responsible for Wolford's Product Development, Production and Technology as well as Distribution Logistics. The management reshuffle comes as the hosiery company seeks to reposition the brand for future growth and follows on from the departure of Wolford's Creative Director, Grit Seymore, who left the company earlier this year.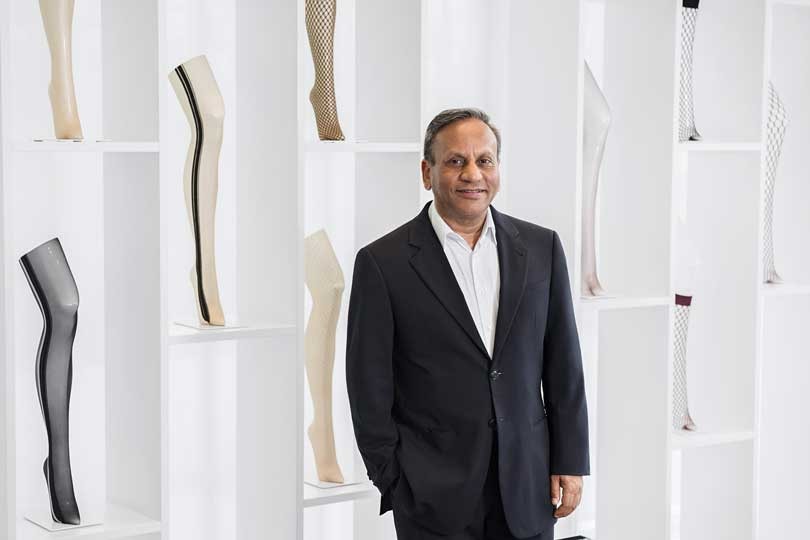 "The operational implementation now requires a very integrated approach along the entire value chain, which we want to ensure by bundling the relevant tasks in the hands of Axel Dreher," explained Dr. Antonella Mei-Pochtler, Chairwoman of the Supervisory Board of Wolford in a statement.
"At the same time, we are pleased to be able to name Brigitte Kurz to be the company's first female Management Board member. Since joining the company close to two years ago, she has made a substantial contribution to the professionalization of the Finance Department, demonstrating her extensive competence and determination. We assume that she will also resolutely move ahead with the agreed-upon measures."
Prachi Singh

|
The Dune Group has announced after around nine years as the CEO, John Egan will be leaving his full-time role and move to a non-executive director's role within Dune Holdings business. The company said, James Cox will now be appointed CEO on Egan's departure at the end of August.
Executive Chairman Daniel Rubin said in a statement, "John has made a huge contribution to the group over the years. He played a major role in the acquisition of Shoe Studio in 2009, which trebled the size of the business, and since then has expertly guided the business through major growth, both in the UK and internationally, during a period of major change both for The Dune Group and the retail sector generally."
The company added in a statement that Cox has been COO since 2013 when he was promoted from the role of finance director. He has been responsible for providing The Dune Group with first class operating systems as well as ensuring that it has a strong financial base.
"It has been a privilege to lead the Dune business during a period of incredible sales and profit growth with a talented senior management team. I look forward to my continuing relationship with the business as a non-executive director," added Egan.
Picture:Dune London PR Shots
Esmee Blaazer

|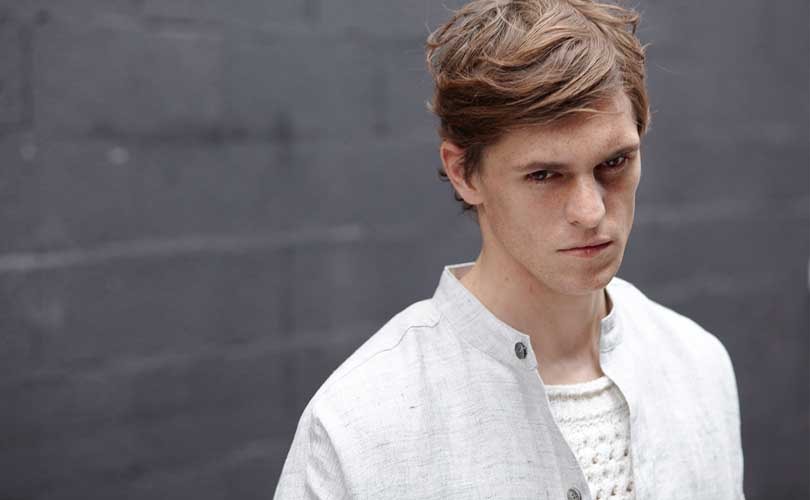 For years, Paul Helbers was among the top menswear designers, working for brands like Louis Vuitton and Martin Margiela. Last year he took a step back and launched his own menswear line 'Helbers'. His first two collections have been well-received by major fashion retailers in France, the United Kingdom and the United States.
"It isn't possible to entirely impose your own taste on large department stores," Helbers told Fashionweek.nl in an interview earlier this year. "My approach now is smaller and more personal and I can pay more attention to a product than I could at a large brand. Furthermore, the word 'luxury' is no longer part of my vocabulary. In that sense, our clients are very different compared to Louis Vuitton."
Paul Helbers' eponymous brand is well received

Helbers made his debut in Paris last year with his collection of formal and casual menswear, which includes chunky knits, trousers, jackets and shoes in the mid to high segment. Prices range from 300 euros for a shirt to 2,500 euros for a coat. His second collection built on this style, but included lighter materials and looser details. The products were already available at Barneys in New York, Mr. Porter and Matches Fashion.

>p>In an interview with Fashionista he described his target group as 'people who care about clothes and want a certain effortlessness'. "I don't really have an age in mind when I design, it's more about personality than fashion; a collection in which you find self-expression, without losing your own identity, without becoming a fashion victim."

Paul Helbers: From consultant to designer for major fashion houses

Helbers worked as a designer for Maison Martin Margiela for five years before joining Louis Vuitton, where he worked under Marc Jacobs in the menswear division. Before kicking off his career working for major fashion houses, Helbers graduated from the Royal College of Art in London and went to work for the now discontinued fashion chain Mac & Maggie in Amsterdam. "It was what H&M is today," Helbers said of the brand.

Following his time there, he joined forces with several Mac & Maggie colleagues to launch the tailored sportswear collection called Inch. "It was very Dutch. I come from the Netherlands, and when you fly over the country, you see that it too is very much designed. Every square inch is cultivated, and that was also the idea behind the collection," Helbers told Fashionista. Eventually he quit the label and started to work as a menswear designer in the Netherlands. Not long after, he received a call from Margiela asking him to join the brand as a designer.

His time at Margiela was a major learning process for Helbers, because – as he tells it – he was confronted with a designer who 'ultimately makes both clothing and fashion'. "I also learned to think before drawing, instead of simply producing and reworking. You follow the entire process of conceptualization," Helbers revealed.

Paul Helbers takes step back with launch of eponymous fashion label

When Helbers joined Louis Vuitton in 2005, menswear collections were still rather inconsequential. In the time he worked for the fashion house, he was able to double menswear's revenues. After leaving Louis Vuitton in 2011, Helbers became a consultant for a range of fashion brands, including Chinese cashmere manufacturer Erdos. In the meantime, he also laid down the groundwork for his own brand. Not only did he look for partners, he also explored the way in which his collections would be manufactured. "Where and how my clothing is made is very important to me," Helbers said.

Helbers chose to launch his own brand because he has a very specific methodology. "My inspiration often arises from a historic perspective; the workshops I worked with are all as old as my inspirational images," he told Fashionweek.nl. "I often enter into a very close working relationship with workshops, which ensures that traditional craftsmanship is given new life and becomes connected with the present. This methodology is hard to find among existing brands, because there the focus is usually on the research of the product," he explained in the interview.

Helbers' use of athleisure features in his collections is not arbitrary. Most recently, he worked in a consultancy capacity for Milan-based womenswear athleisure brand Callens & Co, where he found inspiration for his own brand. "In the end, people can only ever do one thing. I'm a one-trick pony. In the nineties, I had already based my own label on materials for sportswear, but I didn't yet have the experience I garnered working for Louis Vuitton and Margiela. Since then, I have learned how to use materials without losing their elegance," he revealed to Fashionista. According to the designer, the latter has proved to be an advantage. "I think that nowadays there is more room to explore this side of fashion than in the past. People travel more, their lives are more dynamic, and so the functionality of the collection emphasizes the way of life."

Helbers told Fashionweek.nl that we can expect an expansion of this current collection with accessories. "The goal is to someday open our own stores." These would also offer items like glassware, porcelain and books. "I want to expand and delve deeper."

During the month of June FashionUnited will focus on the menswear catwalk season. For all reads, click

here

.

Image: Helbers
Prachi Singh

|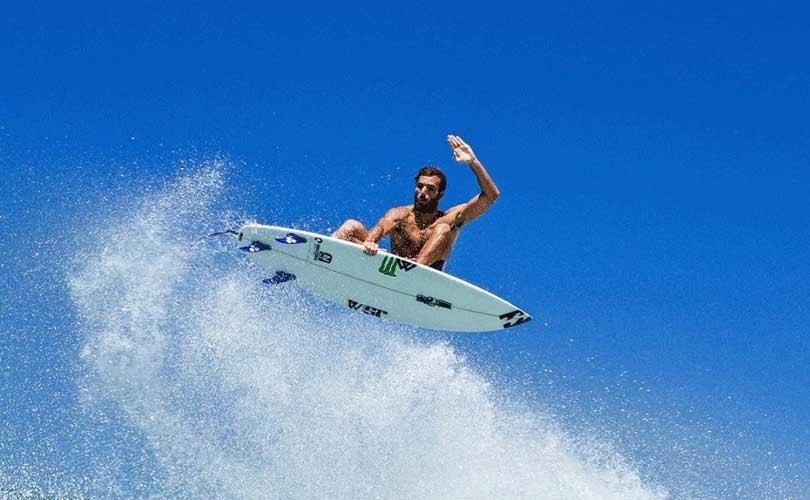 Billabong International Limited has announced that Jason Mozingo, senior managing director of Centerbridge Partners resigned from the Billabong board effective June 30, 2017. In his place, Centerbridge has appointed Elliott Weinstein as their nominee director.
In a statement, Billabong Chair, Ian Pollard, thanked Mozingo for his years of service, and said, "The company has benefited greatly from Mozingo's considerable experience and invaluable input".
The company said that Mozingo also left Centerbridge on June 30, 2017 in order to pursue an entrepreneurial venture focusing on smaller investments than Centerbridge is currently pursuing.
Weinstein is the new Managing Director of Centerbridge and focuses on investments in the retail & consumer and industrial sectors. He previously served within the investment banking division at Goldman, Sachs & Co. He is also a Director of KIK Custom Products, Inc, Cardinal Logistics, LLC and Syncreon. Weinstein previously served as a director of The Kenan Advantage Group, Inc.
Picture: Facebook/Billabong
Kristopher Fraser

|
American denim company Lee has announced the appointment of Chris Waldeck as president of Lee and Rock & Republic. Waldeck, a Kansas City native, joins Lee as the company celebrates 100 years headquartered in the Kansas City metro area.
"I'm excited to have the opportunity to lead such an iconic American brand," said Waldeck. "As I step into my new role, I'm looking forward to working with the passionate and talented Lee team to continue to build on the brand's heritage and deliver amazing products to our consumers."
Waldeck has more than 20 years of industry experience, and joins Lee and Rock & Republic from Reebok International Ltd., where he was most recently the vice president and general manager. In this role, he was responsible for brand marketing, merchandising, public relations, finance, operations and led a transformational growth platform across all channels including wholesale, retail and ecommerce.
"I'm thrilled for Chris to join Lee and Rock & Republic and eager to partner with him and the team to propel the business," said VF president Phil McAdams. "He has a passion for the intersection of lifestyle and brand which enables him to reach a broad base of consumers – especially those who engage actively in their apparel as a reflection of who they are and aspire to be."
AFP

|
Italian fashion designer Laura Biagiotti, who pioneered the marketing of cashmere products in places such as China and the former Soviet Union, has died aged 73, her company said Friday.
The veteran designer suffered brain damage following a heart attack late on Wednesday, and died early on Friday the AGI agency said.
The Laura Biagiotti brand is known for its fine knitwear and loose clothes as well as perfumes, accessories and watches.
Dubbed the "Queen of Cashmere", her company said it uses 50,000 kilogrammes (110,000 pounds) of the fine soft wool every year to make its clothes.
She was also one of the first to market Western collections to other parts of the world, staging fashion shows in China in 1988 and in the former Soviet Union in 1995.
In a 2015 interview to mark her 50 years in the industry she said that fashion could play a role in changing societies.
"In China, in 1988, we understood that after so many years during which clothing had united, unified women and men, they all wanted to express their own individuality," she told the business newspaper Il Sole 24 Ore.
She began her career in 1965 when she joined her mother Delia, who had just opened a dressmaking business in Rome after having designed uniforms for the crews of the Alitalia airline.
The young Laura launched her first collection in Florence in 1972. Along with a group of other designers, such as Ottavio Missoni and Gianfranco Ferre, she helped move Italy's fashion capital from Florence to Milan.
Since 1980 she had lived and worked in a restored 11th century castle near Rome with her husband Gianni Cigna, who died in 1996. Her daughter Lavinia is the vice president of the group.
She was also known in Italy as a strong supporter of the arts and sponsored the restoration of numerous historic buildings.
The Biagiotti group stages more than 70 shows every year. (AFP)
Prachi Singh

|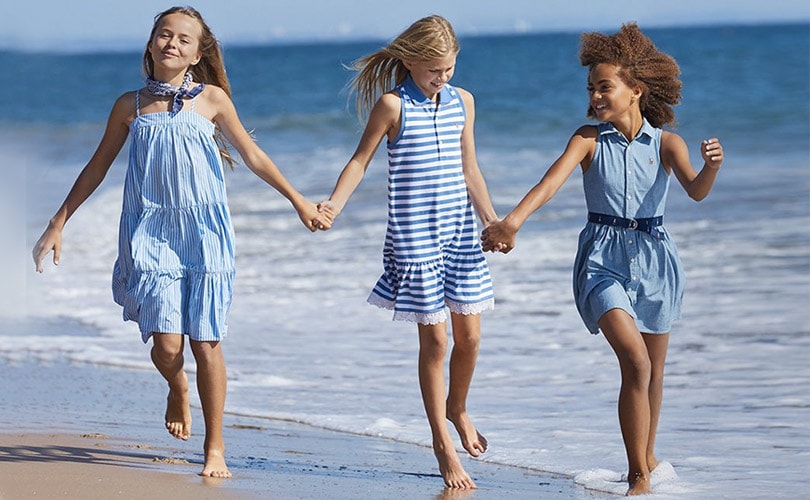 Ralph Lauren Corporation has appointed Patrice Louvet as President and Chief Executive Officer effective July 17, 2017, at which time, he will also be appointed to the Ralph Lauren Corporation Board of Directors. Louvet will dual report to Ralph Lauren in his capacity as Executive Chairman of the Board and to the company's Board of Directors.
"Finding the right partner to work with me to take us forward in our evolution has been my primary focus over the last several months and I am thrilled that Patrice is joining our talented team. He's an enormously skilled business leader with a deep passion for the consumer and a sophisticated understanding of building global brands," said Ralph Lauren, Executive Chairman and Chief Creative Officer in a company announcement.
Patrice Louvet appointed CEO of Ralph Lauren
Louvet most recently served as group president, global beauty at Procter & Gamble (P&G), a division of 12 brands with approximately 11.5 billion dollars in revenues in 2016.
Commenting on taking on the new role at Ralph Lauren, Louvet added in the statement, "Ralph is one of the world's greatest fashion icons and someone I have admired for many years, and it's an incredible opportunity to partner with him to continue to build on 50 years of heritage and innovation. The brand holds tremendous potential around the world and I could not be more excited to lead the next phase of development for this great company with Ralph and the team."
The company added that, Louvet is a brand expert with more than 25 years of experience at P&G. Over the course of his career he has overseen several different multi-billion dollar, category-leading brands and has held numerous management and leadership roles in Europe, Asia and North America. Prior to his current role at P&G, which he has served in since February 2015, Louvet was group president, global grooming (Gillette). He also previously served as president of P&G's global prestige business where he oversaw a diverse portfolio of 23 fashion brands, including Gucci and Hugo Boss.
He currently serves on the board of directors of Bacardi Limited, which he joined in July 2012. Additionally, he served in the French Navy from 1987-1989 as Naval Officer, Admiral Aide de Camp.
Picture:Ralph Lauren website