Prachi Singh

|
LVMH Moët Hennessy Louis Vuitton has appointed Serge Brunschwig as the new Chairman and Chief Executive of fashion house Fendi, reports Reuters. Reporting into Toni Belloni, LVMH Group Managing Director, Brunschwig replaces Pietro Beccari, who was named Chairman and CEO of LVMH's Christian Dior Couture in November last year.
Last year, after Sidney Toledano ended his 20 year long journey heading Christian Dior, Beccari, then CEO of Fendi, stepped into the role vacated by Toledano. Toledano moved into a supervisory role as chief of the LVMH Fashion Group.
Last month, LVMH reported revenue of 42.6 billion euros (65.4 billion dollars) in 2017, an increase of 13 percent over the previous year, while organic revenue growth was 12 percent. Profit from recurring operations reached 8, 293 million euros (10,257 million dollars) in 2017, an increase of 18 percent, and group share of net profit was 5, 129 million euros (6,339.7 million dollars), representing growth of 29 percent.
Prachi Singh

|
Harvey Nichols' fashion buying director Anita Barr has resigned from her position. A spokesperson at the company has confirmed the news saying, "Anita Barr left Harvey Nichols on the 31st January to pursue new career opportunities. We are currently recruiting for a replacement which will be announced in due course."
For the year ending April 1, 2017, the Harvey Nichols Group witnessed a loss of 6.7 million pounds (9.3 million dollars) compared to a profit of 3 million pounds (4.1 million dollars) last year. The company's turnover remained flat at 194 million pounds (270.9 million dollars) and EBITDA before exceptionals declined to 7.3 million pounds (10.2 million dollars) against 12 million pounds (16.7 million dollars) last year.
Founded in 1831, Harvey Nichols has stores in London, Birmingham, Edinburgh, Manchester, Leeds, Bristol, Dublin in the Republic of Ireland and a dedicated beauty store, Beauty Bazaar, Harvey Nichols in Liverpool. Internationally, the company operates stores in Hong Kong, Dubai, Riyadh, Kuwait, Istanbul and Ankara.
Picture:Harvey Nichols website
Prachi Singh

|
Ted Baker has announced the resignation of Anita Balchandani as a Non-Executive Director with effect from February 19, 2018, as she has accepted a new full-time role which does not permit her to hold any non-executive positions.
Commenting on the development, David Bernstein CBE, Chairman of Ted Baker, said in a statement: "We are sorry that Anita cannot continue with us due to her other commitments and wish her well in her new role."
The company added that Andrew Jennings has agreed to act as remuneration committee chair while the company searches for a new non-executive director.
Balchandani had joined Ted Baker in September last year while serving as a partner of OC&C Strategy Consultants, a strategy consulting firm. At the time of joining Ted Baker, she was also associated with Majestic Wine Plc, as non-executive director and chair of the remuneration committee and as non-executive director with Space NK Apothecary.
Picture:Ted Baker website
Prachi Singh

|
Michael Rider has been appointed as SVP and Creative Director of the women's polo business at Ralph Lauren, reports Business of Fashion. Quoting sources familiar with the development, the report said, Rider will shoulder the responsibility of elevating the mid-priced women's polo collection.
Rider joins the company from LVMH-owned Céline, where she worked for nine years under Phoebe Philo. Prior to that, she served as a senior designer at Balenciaga for four years under Nicolas Ghesquière . At Ralph Lauren, the report further added that Rider will work alongside John Wrazej, who leads the men's polo business, while Frederic Dechnik will lead the runway collection and Kevin Carrigan will continue to head the Lauren and Chaps labels, sold through wholesale partnerships.
The company recently also announced several senior appointments to drive expansion of the company's digital presence globally. Alice Delahunt joined Ralph Lauren from Burberry, in the newly created role of Chief Digital Officer, reporting to Patrice Louvet, Chief Executive Officer, whojoined the company in July 2017 from Procter & Gamble.
Additionally, the company appointed new senior leaders to support its evolution across ecommerce in North America and internationally. Laura Porco was named Senior Vice President, ecommerce for Ralph Lauren North America and Galen Hardy took on the role of Senior Vice President, Club Monaco ecommerce & business operations. The company added, that Valeria Juarez assumed the role of Senior Vice President, ecommerce, international, while Janet Sherlock, Chief Information Officer, joined the company in August from Carter's, and Cyrus "Cy" Fenton joined her team as Senior Vice President, IT security & infrastructure, Chief Information Security Officer.
Picture:Ralph Lauren website
Prachi Singh

|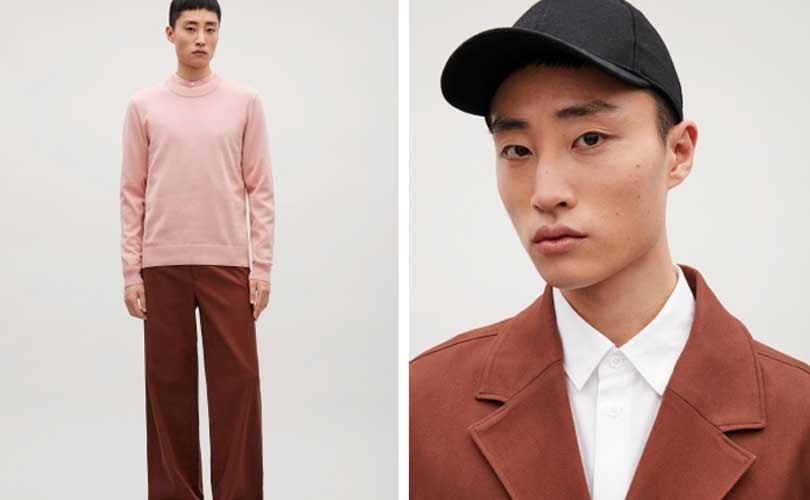 Swedish fast-fashion retailer Hennes & Mauritz AB (H&M) has roped in Anna Attemark to head the New Business division, reports Fashion Network. The move comes after the company announced on the Capital Markets Day that sales from the New Business division, that includes COS, Weekday, Cheap Monday, Monki, H&M Home, & Other Stories, Arket and new labels Nyden and Afound, are expected to continue to increase by at least 25 percent per year, thus reaching over 50 billion Swedish krona (6.2 billion dollars) in 2022
Attemark, expected to join the business as Director of the New Business division in August this year, currently serves as the CEO of Swedish ready-to-wear label Odd Molly. The report added that Attemark would takes over the position from Madeleine Persson, who would now be completely focussing on the H&M brand with Fredrik Olsson.
This is not the first time Attemark would be a part of the H&M group. She was earlier associated with the company for almost 17 years, starting as purchasing controller and later becoming the development director of the purchasing department. She then joined Odd Molly in 2011.
Picture:COS website
Prachi Singh

|
Myer Holdings Limited has announced that chief executive officer and managing director, Richard Umbers, has stepped down from his role. The company added that Chairman Garry Hounsell, has been appointed as Executive Chairman with immediate effect, while a search commences for a new chief executive officer and managing director.
Commenting on the development, Hounsell said in a statement: "We are impatient for a turnaround in the company's performance and the board has determined that it is in the interests of all shareholders for there to be a fresh approach to drive our future direction. At the time of my appointment as Chairman in November 2017, I said I was impatient and this announcement reflects my desire to drive, first-hand, the urgency required to deliver shareholder value."
"On behalf of the board, I thank Richard for his hard work and commitment during the past three years and wish him well for the future," Hounsell added.
Last week, after issuing a series of profit warnings, the company said that it does not anticipate any improvement in retail trading conditions during the second half and given the recent sales volatility, cannot provide a specific profit range for the full year 2018 NPAT.
Picture:Myer website
Vivian Hendriksz

|
London - Jason Wu and Hugo Boss are set to part ways after five years, as the US designer is set to step down from his role as artistic director for Boss woman following the German fashion label's Gallery Collection presentation this evening during New York Fashion Week.
Wu first joined the team at Hugo Boss back in June 2013 and since then his signature style has 'significantly' shaped Boss's womenswear direction. However, after running his own fashion company for ten years, the designer is ready to turn his full attention to developing his own label.
Jason Wu to exit his role as Artistic Director for Boss womenswear after 5-year tenure
"The five years at Hugo Boss have been a very exciting time for me," said Wu in a statement. "I am especially grateful to the entire Boss Womenswear team – for their passion, their dedication and not least for the amazing fashion shows and events that we realized together. Now the time has come for me to concentrate fully on my own label."
The debut Gallery Collection was shown during Berlin Fashion Week last summer, to great success. Since then the German fashion house has been working on redefining its women's and men's collections to appeal to a younger generation. During the presentation of Wu's final collection for Boss womenswear, Hugo Boss aims to highlight a number of keys looks. Wu is said to have been inspired by the purest work of minimalist Robert Morris for the collection, which is reflected in the shape of the bold tailoring.
"I would like to thank Jason for his incredible creative input and inspiration," said CBO Ingo Wilts. "I feel certain that he will approach all his future projects with the same compelling passion and zest that he brought to Hugo Boss – and for which we are highly indebted to him." The German fashion house has yet to appoint a successor to Wu.
Photo: Jason Wu AW17/Catwalkpictures
Prachi Singh

|
Alexander Kohnstamm has been appointed as the new Executive Director of Fair Wear Foundation (FWF). Kohnstamm holds vast experience working at NGOs and international businesses most recently as director of external affairs at PharmAccess Foundation, an organisation dedicated to connecting more people in Sub-Saharan Africa to better healthcare.
"I'm sure he will be an excellent representative of FWF,' said Anita Normark, Chair of the FWF board, adding, "We chose Alexander because he is smart, engaged and enthusiastic. He has supply-chain experience, speaks fluent English and German, and is used to working with a wide range of stakeholders."
Before PharmAccess Foundation, Kohnstamm was the executive director of Partos—the Dutch platform for development organisations. Kohnstamm however, began his career as marketing manager at Sony Europe and the Mitsubishi Group.
FWF works to improve labour conditions in the garment industry and works closely with European garment brands that want to use their influence to improve conditions. FWF also acts as a bridge between business associations, trade unions, factories, governments and NGOs.
Picture:Fair Wear Foundation website
Prachi Singh

|
In a move that is termed rare in case of global ecommerce giant Amazon, the company has axed several hundred jobs at its Seattle headquarters and elsewhere, according to a Seattle Times report. Quoting sources familiar with the development, the report added that these layoffs are primarily focused on Amazon's consumer retail businesses.
The move coming from a second-largest US-based employer has surprised the industry. However, the report further adds that too much staff at the Seattle headquarters that grew from 5,000 in 2010 to 40,000 people has forced Amazon to take the drastic step. The company has also implemented hiring freezes across its business operations. While the company is trying to find a fit for those employees who have been informed of the elimination of their roles, the layoff process is expected to end over the next few weeks, the report said.
While self-publishing unit Createspace is onto its second round of layoffs that saw elimination of almost 200 jobs from the South Carolina-based Amazon subsidiary, in Las Vegas, Amazon-owned footwear seller Zappos has asked around 30 people to leave the company. Also Quidsi, the subsidiary behind Diapers.com and other sites reduced over 250 positions a year ago.
On the other hand, according to Amazon's quarterly earnings report released this month, the online major continues its hiring spree with its global workforce reaching 566,000 in December, up 66 percent on the prior year. The company is also looking at setting up its second headquarter, where it plans to fill nearly 50,000 new workers.
Picture:Amazon website
Prachi Singh

|
Valentino has roped in Isabelle Harvie-Watt as its new Chief Marketing Officer, reports Business of Fashion. She would be joining the business on April 16, 2018. Her responsibilities at Valentino include overseeing marketing and communications for the company, reporting directly to CEO Stefano Sassi.
She most recently served as managing partner of Spring Studios. Prior to Spring Studios, Harvie-Watt was associated with Havas Media Group for five years as chief executive and country manager.
The fashion house is currently owned by the State of Qatar through investment fund Mayhoola, which acquired the label in 2012 at a value of 700 million euros (859.7 million dollars). After Maria Grazia Chiruri's exit as the co-creative director, Valentino's collections are solely managed by its current Creative Director Pierpaolo Piccioli.
Picture:Valentino website