Kristopher Fraser

|
American denim company Lee has announced the appointment of Chris Waldeck as president of Lee and Rock & Republic. Waldeck, a Kansas City native, joins Lee as the company celebrates 100 years headquartered in the Kansas City metro area.
"I'm excited to have the opportunity to lead such an iconic American brand," said Waldeck. "As I step into my new role, I'm looking forward to working with the passionate and talented Lee team to continue to build on the brand's heritage and deliver amazing products to our consumers."
Waldeck has more than 20 years of industry experience, and joins Lee and Rock & Republic from Reebok International Ltd., where he was most recently the vice president and general manager. In this role, he was responsible for brand marketing, merchandising, public relations, finance, operations and led a transformational growth platform across all channels including wholesale, retail and ecommerce.
"I'm thrilled for Chris to join Lee and Rock & Republic and eager to partner with him and the team to propel the business," said VF president Phil McAdams. "He has a passion for the intersection of lifestyle and brand which enables him to reach a broad base of consumers – especially those who engage actively in their apparel as a reflection of who they are and aspire to be."
AFP

|
Italian fashion designer Laura Biagiotti, who pioneered the marketing of cashmere products in places such as China and the former Soviet Union, has died aged 73, her company said Friday.
The veteran designer suffered brain damage following a heart attack late on Wednesday, and died early on Friday the AGI agency said.
The Laura Biagiotti brand is known for its fine knitwear and loose clothes as well as perfumes, accessories and watches.
Dubbed the "Queen of Cashmere", her company said it uses 50,000 kilogrammes (110,000 pounds) of the fine soft wool every year to make its clothes.
She was also one of the first to market Western collections to other parts of the world, staging fashion shows in China in 1988 and in the former Soviet Union in 1995.
In a 2015 interview to mark her 50 years in the industry she said that fashion could play a role in changing societies.
"In China, in 1988, we understood that after so many years during which clothing had united, unified women and men, they all wanted to express their own individuality," she told the business newspaper Il Sole 24 Ore.
She began her career in 1965 when she joined her mother Delia, who had just opened a dressmaking business in Rome after having designed uniforms for the crews of the Alitalia airline.
The young Laura launched her first collection in Florence in 1972. Along with a group of other designers, such as Ottavio Missoni and Gianfranco Ferre, she helped move Italy's fashion capital from Florence to Milan.
Since 1980 she had lived and worked in a restored 11th century castle near Rome with her husband Gianni Cigna, who died in 1996. Her daughter Lavinia is the vice president of the group.
She was also known in Italy as a strong supporter of the arts and sponsored the restoration of numerous historic buildings.
The Biagiotti group stages more than 70 shows every year. (AFP)
Prachi Singh

|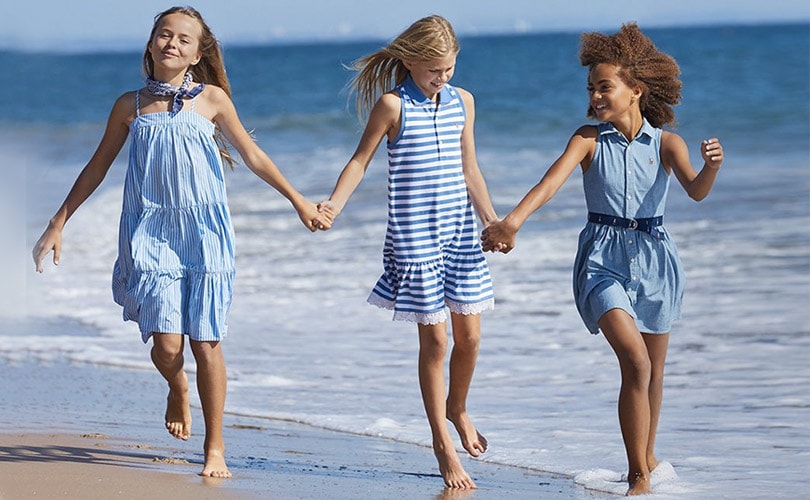 Ralph Lauren Corporation has appointed Patrice Louvet as President and Chief Executive Officer effective July 17, 2017, at which time, he will also be appointed to the Ralph Lauren Corporation Board of Directors. Louvet will dual report to Ralph Lauren in his capacity as Executive Chairman of the Board and to the company's Board of Directors.
"Finding the right partner to work with me to take us forward in our evolution has been my primary focus over the last several months and I am thrilled that Patrice is joining our talented team. He's an enormously skilled business leader with a deep passion for the consumer and a sophisticated understanding of building global brands," said Ralph Lauren, Executive Chairman and Chief Creative Officer in a company announcement.
Patrice Louvet appointed CEO of Ralph Lauren
Louvet most recently served as group president, global beauty at Procter & Gamble (P&G), a division of 12 brands with approximately 11.5 billion dollars in revenues in 2016.
Commenting on taking on the new role at Ralph Lauren, Louvet added in the statement, "Ralph is one of the world's greatest fashion icons and someone I have admired for many years, and it's an incredible opportunity to partner with him to continue to build on 50 years of heritage and innovation. The brand holds tremendous potential around the world and I could not be more excited to lead the next phase of development for this great company with Ralph and the team."
The company added that, Louvet is a brand expert with more than 25 years of experience at P&G. Over the course of his career he has overseen several different multi-billion dollar, category-leading brands and has held numerous management and leadership roles in Europe, Asia and North America. Prior to his current role at P&G, which he has served in since February 2015, Louvet was group president, global grooming (Gillette). He also previously served as president of P&G's global prestige business where he oversaw a diverse portfolio of 23 fashion brands, including Gucci and Hugo Boss.
He currently serves on the board of directors of Bacardi Limited, which he joined in July 2012. Additionally, he served in the French Navy from 1987-1989 as Naval Officer, Admiral Aide de Camp.
Picture:Ralph Lauren website
Prachi Singh

|
Columbia Sportswear Company has announced that its President and COO Bryan Timm will be resigning from his current role. The company said, in the 20 years that Timm has been with the company, prior to his tenure as president and COO, he served as corporate controller, treasurer and CFO.
Commenting on his departure, Timothy Boyle, Columbia Sportswear Company's Chief Executive Officer stated in a statement, "Bryan has played an integral role in our journey from a single brand with approximately 300 million dollars in sales in 1997 to a publicly-traded, multi-brand, multi-channel business with 2.4 billion dollars in sales in 2016 and more than 6,000 employees around the world. He has been a key contributor to our growth and transformation, most recently by establishing leadership that is planting the seeds for future growth at our Mountain Hardwear brand and in our direct-to-consumer business."
"I'm very proud of the leadership role I've played over the past 20 years in driving the company's global expansion and its evolution into a family of brands that connect active people with their passions. I wish Tim, the leadership team and each of the company's talented employees around the world continued success," added Timm.
The company added that Timm's responsibilities will be handled by other members of the senior management team while the company continues to work through its previously announced operating model assessment that was initiated during the first quarter of 2017.
Picture:Columbia Sportswear website
Danielle Wightman-Stone

|
Luxury e-commerce group Net-a-Porter has named former Bergdorf Goodman executive Elizabeth von der Goltz as its new global buying director.
Von der Goltz, who most recently held the position of senior vice president and general merchandise manager at US department store Bergdorf Goodman, will join Net-a-Porter in the summer and will be based at the luxury brand's London headquarters.
Reporting directly to Net-a-Porter president Alison Leohnis and managing director Matthew Woollsey, Von der Goltz will lead the buying strategy across all product categories, while being responsible for driving sales and developing product collections for the luxury e-tailer.
Her appointment comes four months after Sarah Rutson, vice president of global buying at Net-a-porter, resigned from her post after a little more than two years in the role.
I am thrilled to join Net-a-Porter, and am ready to apply my experience to reinforce Net-a-Porter as the number one online destination for luxury retail," said Von der Goltz. "By curating a destination where customers can discover new upcoming designers and the most cherished luxury brands, we will remain an unparalleled shopping experience."
Loehnis added: "With her exceptional eye for product and a deep and abiding understanding of the international luxury customer, Elizabeth will bring great leadership to our stellar team of buyers.
"Her proven track record in growth, business development and strong relationships with brands will ensure that we continue to offer our customer the best fashion curation inclusive of exceptional pieces and collections she can find nowhere else. We are delighted to welcome her to the team."
Prachi Singh

|
VF Corporation has appointed of Arne Arens to the position of Global Brand President, The North Face, effective immediately. In March of this year, Arens was named vice president and general manager, The North Face, Americas. He will continue to report to Scott Baxter, Vice President, VF and Group President, Outdoor & Action Sports Americas.
"Arne has continuously demonstrated his strong leadership skills and ability to drive value for The North Face brand," said Baxter in a statement, adding, "I am confident that Arne's passion for and deep understanding of the outdoor marketplace, coupled with his management expertise and operational agility, make him ideally suited to unlock new opportunities and accelerate growth for The North Face around the world."
The company said, since joining VF in 2010, Arens led The North Face brand in EMEA where he oversaw sales, marketing, merchandising, product development and direct-to-consumer activities. In his most recent role as general manager of the Americas, he managed the brand's Americas business and strategic initiatives for sales, merchandising and the direct-to-consumer business.
Prior to joining VF, Arens worked at Nike in Europe, where he spent eight years in marketing, sales and category roles. Before Nike, he served in consulting roles across a range of industries and geographies.
Picture:Facebook/The North Face
Prachi Singh

|
Roberto Cavalli S.p.A. has brought Paul Surridge on board as its new Creative Director reports Vogue. Surridge, who replaces Peter Dundas, takes over his responsibilities immediately and the company said, his debut collection for the fashion house, Spring 2018, will be showcased in Milan late September.
Surridge was earlier associated with Calvin Klein in the 1990s, followed by Burberry and Jil Sander as the head of menswear. From there served as the creative director of Z Zegna from 2011 to 2014. The he moved on to consult for Acne Studios's menswear collections.
Paul Surridge appointed as creative director Roberto Cavalli
Vogue quoted Gian Giacomo Ferraris, CEO of Roberto Cavalli, who said: "Paul has a 360-degree vision on brands and branding. He is passionate, mature, and an amazing team player. We all believe that he is the ideal candidate to complete our management team and contribute to implement the ambitious development plans for Roberto Cavalli, which we have agreed with our stakeholders."
The company saw its revenues decline 13.6 percent in 2016 to 155 million euros (164 million dollars), said a Reuters report and loss before interest, tax, depreciation and amortisation of 26 million euros (27.6 million dollars). Despite the disappointing performance last year, the Florence-based fashion label, which was acquired by Italian private equity firm Clessidra in April 2015, expects to return to profitability in 2018.
Picture credit:Roberto Cavalli
Sara Ehlers

|
After being named chief executive officer of DG Premium Brands less than a year ago, Paula Schneider is effectively stepping down from her role.
As the former CEO of American Apparel, Schneider seemed to switch to the new company with her extensive fashion and retail experience. Last October, it was announced that she would take the position at DGPB and its portfolio of brands including 7 For All Mankind, Ella Moss, Splendid and more. In an email to employees from Delta Galil, it was announced that Schneider resigned as CEO of DGPB as of May 1. "We wish her the very best in her future endeavors," the email read. Currently, the company is still moving forward with their Senior Leadership Team including Marty Marstiller and Jenna Habayeb, who will be reporting to Isaac Dabah, global CEO of Delta Galil Industries.
According to Q4 results, the manufacturer reported a 31 percent increase from its quarter the previous year. Delta Galil Industries had a reported sales of 376.3 million dollars for its fourth quarter, as reported by FashionUnited. While the company is doing well, there are no public announcements on who will take over the role of CEO at DGPB. FashionUnited has reached out to the company for a comment.
Prachi Singh

|
Michael Kors Holdings has named Thomas J. Edwards, Jr. as Executive Vice President, Chief Financial Officer, Chief Operating Officer and Treasurer effective immediately.
"We are excited to have Tom join our organization and oversee responsibilities for global finance, operations and IT," said John D. Idol, Michael Kors Chairman and CEO in a statement, adding, "Tom is a veteran in the global consumer goods industry and a proven financial and operational leader. He will be instrumental to us as we continue to execute on our key growth and operational initiatives as well as drive value for our shareholders."
The company said, Edwards has extensive experience as a financial and operational leader. He joins the company from Brinker International, a casual dining restaurant company, where he served as executive vice president and chief financial officer since March 2015. Prior to that, he held numerous positions within finance at Wyndham Worldwide from 2007 to 2015, including having served as executive vice president and CFO of the Wyndham Hotel Group from March 2013 to March 2015.
He has also held a number of financial and operational leadership positions in the consumer goods industry, including as vice president, consumer innovation and marketing services at Kraft Foods and vice president, finance at Nabisco Food Service Company.
Edwards is succeeding Joseph B. Parsons, who is retiring after 13 years with the company. Parsons will remain with the company through August 1, 2017 in his current role.
Picture:Michael Kors website
Prachi Singh

|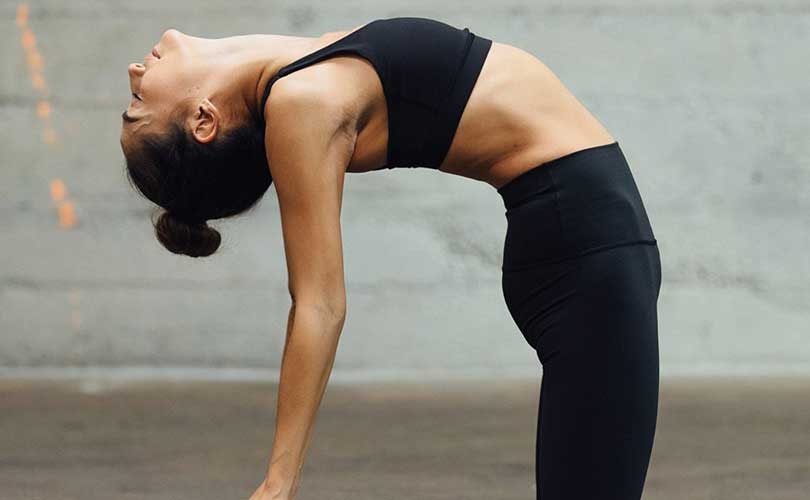 Lululemon Athletica has appointed Glenn Murphy, Founder and CEO of FIS Holdings to the company's Board of Directors as Co-Chairman, effective immediately. The company said, Michael Casey will be stepping down from the role of co-chairman, and remain a Director and will also continue to Chair the compensation committee and will remain on the audit committee.
"I am grateful for Michael's valuable contributions as co-chairman and appreciate his continued commitment as part of the Board for the past nine years," said David Mussafer, Co-Chairman of Lululemon in a statement, adding, "I am delighted to welcome Glenn to the Board as Co-Chairman. An experienced industry executive with more than 25 years in retail, he brings an established track record as a strategic operator across major retail brands."
"Glenn is a seasoned executive with global expertise and I look forward to leveraging his strategic thinking, skills and deep industry knowledge," added Laurent Potdevin, CEO of Lululemon.
The statement added that as Head of FIS Holdings, Murphy is responsible for leading the high-impact consumer-focused investment firm deploying a combination of operating guidance and capital flexibility. Prior to founding FIS Holdings, he served as chairman and CEO of The Gap for seven years. He has also led diverse retail businesses and brands across grocery, pharma, health and beauty, books and lifestyle; having previously served as CEO of Shoppers Drug Mart Corporation, and CEO and president for the retail division of Chapters.
Murphy began his career at Loblaws where he spent 14 years. Since his return to Toronto, Murphy has also been involved with Sunnybrook Hospital as well as coaching recent university graduates in their early career decisions.
Picture:Facebook/Lululemon Athletica