Prachi Singh

|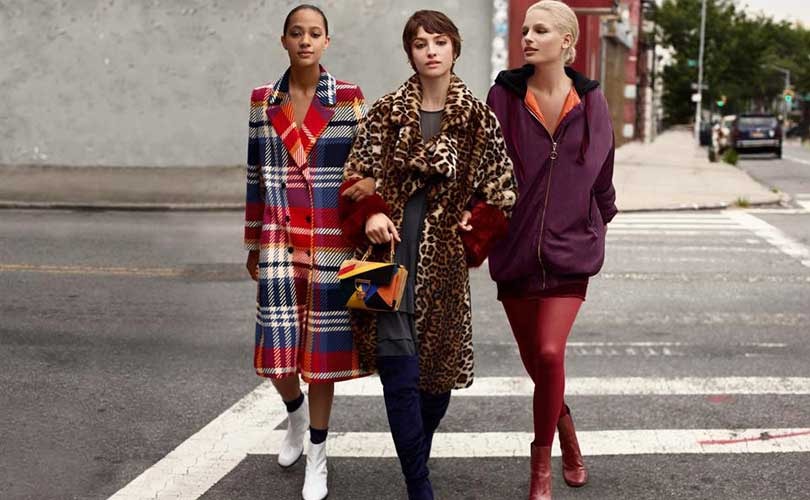 Kinnevik has said in a statement that its nomination committee will propose the election of Dame Amelia Fawcett as new chairman of the board at the annual general meeting 2018. Fawcett has been a director of the Kinnevik board since 2011 and has served as deputy chairman since 2013. She succeeds Tom Boardman who has decided not to stand for re-election at the 2018 AGM.
Commenting on the development, Cristina Stenbeck, Chairman of the nomination committee, said in a media release: "Since her election in 2011, Amelia has been an active member of the board. She has contributed her experience from leading global companies across multiple industries, including financial services, media and telecommunications. She also has led for many years the work of Kinnevik and its investee companies on governance, risk, compliance and remuneration, as a board member and chairman of relevant board committees."
Kinnevik board nominates Dame Amelia Fawcett as its next chairman
Dame Amelia Fawcett has been a Director of the board of Kinnevik since 2011 and was appointed deputy chairman in 2013. She is also Chairman of the Standards Board for Alternative Investments, a board director of State Street Corporation in Boston, USA and Chairman of its risk committee, and a member of the board of the UK Treasury. She is also Deputy Chairman and a Governor of the London Business School, Chairman of The Prince of Wales's Charitable Foundation and a trustee of Project Hope UK.
She held managerial positions within Morgan Stanley during 1987-2006 and was vice chairman and chief operating officer of its European operations during 2002-2006. She was a board director of the Guardian Media Group during 2007-2013, and chairman during 2009-2013. In 2010 she was awarded a DBE (Dame Commander of the British Empire) by HM Queen Elizabeth II for services to the financial services industry.
"On behalf of the board and the nomination committee, I would like to extend our deepest gratitude to Tom Boardman for his significant contribution during his seven years on the board of Kinnevik and his leadership during his last two years as Chairman," Stenbeck added.
Picture:Facebook/Zalando
Prachi Singh

|
Coach has announced the appointment of Laura Dubin-Wander as President, North America and Fredrik Malm as President, Coach Europe and Coach International, reports Footwear News. Both will join the company in the new calendar year and will report to Joshua Schulman, Coach President and CEO.
Dubin-Wander joins the brand from Givenchy, where she currently holds the role of US president. Prior to that, she has held leadership roles at Christian Dior Couture, American Eagle Outfitters, Liz Claiborne and Victoria's Secret, the report added.
Quoting the company statement, the report further said that Malm's role will encompass oversight of Coach's directly operated retail and wholesale businesses in Europe, as well as the global franchise, distributor and travel retail businesses. He joins Coach from Ralph Lauren, where Malm currently holds the role of president, sales EMEA. Prior to Ralph Lauren, he served as VP of global retail at ECCO.
Picture:Coach website
Prachi Singh

|
Tapestry has appointed Doreen Toben and Anne Gates to its board of directors. The company said, appointments of Toben and Gates to the board brings the membership to ten.
Commenting on the new appointments, Victor Luis, Chief Executive Officer of Tapestry, said in a statement: "We are extremely pleased that Doreen Toben and Anne Gates have agreed to join our board. As Tapestry continues to evolve as a house of brands, we are confident that their respective business experience, strategic insight and leadership skills will prove particularly valuable to us."
Doreen Toben and Anne Gates join Tapestry's board of directors
Toben has served as executive vice president of Verizon Communications from February 2002 until her retirement from the company in June 2009. From 2002 to February 2009, she was Verizon's CFO and was responsible for its finance and strategic planning efforts. Prior to 2002, Toben was senior vice president and chief financial officer with responsibility for finance and strategic planning for Verizon's Telecom Group. The company added that she brings over 25 years of experience in the communications industry. Toben is also a member of the boards of directors of Arris Group and The New York Times Company. Previously, she has served on the board of directors of Kate Spade from 2009 until the company was acquired by Tapestry in 2017.
Upon her appointment, Toben said: "The brands that comprise Tapestry's portfolio are built upon a history and heritage of authenticity, with shared values of optimism, innovation and creativity. I'm excited about joining the Board at this unique moment in time, to help build on the foundation they have created as they evolve into a true house of brands."
Gates was president of MGA Entertainment, a privately-held developer, manufacturer and marketer of toy and entertainment products for children, a position she has held from 2014 through her retirement in 2017. The company said, Gates held roles of increasing responsibility with The Walt Disney company from 1991-2012 including that of executive vice president, chief financial officer for Disney Consumer Products, managing director for Disney Consumer Products Europe and emerging markets, and senior vice president of operations, planning and analysis for The Walt Disney Company. Prior to joining Disney, she worked for PepsiCo and Bear Stearns and holds over 25 years of experience in the retail and consumer products industry.
In addition, the company added, Gates has a broad business background in finance, marketing, strategy and business development, including growing international businesses. She serves on the board of directors of The Kroger Company. She is also chairwoman of Big Sunday and a member of the boards of the University of California, Berkley Foundation, Columbia University School of Engineering, Cadre and PBS SoCal (KOCE-TV Foundation).
"I am delighted to be joining the Tapestry Board. I look forward to contributing to the sustained health and future growth of this home of great brands, all of which resonate with consumers globally," Gates added.
Commenting on their appointment, Jide Zeitlin, Chairman of the board of Tapestry added to the statement: "We conducted an in-depth search for directors who would further strengthen and diversify our board's breadth of expertise and perspectives. We are delighted to have identified two such exceptional individuals."
Picture:Tapestry website
Kristopher Fraser

|
Sotheby's has announced that Laurence Nicolas has been named executive vice president, global managing director, jewelry and watches. This puts her at the forefront of Sotheby's two fastest growing categories. She will report to the company's CEO, Tad Smith. Nicolas will oversee Sotheby's jewelry and watch business including auction, private, e-commerce and retail sales, as well as the company's diamond venture, Sotheby's Diamonds.
Nicolas has over 25 years of experience in the luxury sector managing leading international brands. She joins the company from Christian Dior Couture where she was named CEO of Dior Timepieces & Fine Jewelry in 2001. There, she created the "Fine Jewelry" division in 2001, followed by the "Timepieces" Division in 2008. She's also occupied key positions at Cartier between 1990 and 2001, where she helped drive international retail and marketing operations.
"Our jewelry and watch businesses operate in markets much larger than the art market and this newly-created role has been designed to strengthen our cross-platform strategy and take advantage of the significant opportunity," said Smith. "Laurence's creativity, energy and experience will no doubt be inspirational for the talented teams she will lead, while also further enhancing our clients' experience and fostering Sotheby's growth in these two key areas."
Laurence will join the company on February 1 and be based in New York.
"I am thrilled to start a new challenge within such a leading and venerable Company and look forward to working with Tad and the Sotheby's team to further develop the jewelry and watch businesses," said Nicolas. "Given the smart and passionate people that I have already met in the company, and the amazing history and expertise Sotheby's has built since 1744, I believe the potential for growth is tremendous. I am confident that together, we can conceive and execute plans to drive consistent sales and growth."
photo: courtesy of Sotheby's
Kristopher Fraser

|
David Koma's replacement at Mugler has been named, and he's none other than Casey Cadwallader. The young man might not be a household name yet, but he has quite the impressive résumé. Cadwallader graduated from Cornell with a degree in architecture, and although he didn't go to a top fashion design school, like Parsons or Central Saint Martins, he's worked for reputable fashion houses including TSE, Narciso Rodriguez, Loewe and J. Mendel. He previously served as the design director for Acne Studio's pre-collections up until his new appointment at Mugler.
"The Clarins Group are very happy to welcome Casey Cadwallader to Mugler," said Sandrine Groslier, president of the Clarins Fragrance Group, Mugler Fashion and Fragrance, in a statement. "His determination and unique sensitivity to Mugler's artistic and experimental heritage will enable us to pursue the renewal of the house in the long term. We are confident that his personal vision and talent will position Mugler amongst the most sought after avant-garde fashion brands of today."
Mugler names former Acne Studio pre-collection designer as artistic director
Cadwallader is expected to usher Mugler into a whole new era. The brand's founder Thierry Mugler made the label famous for haute couture style designs and cinched waists. Cadwallader's predecessors, including both Koma and current Diesel artistic director Nicola Formichetti scaled back on the couture style approach to the brand and made it more evening wear style and approachable. Cadwallader, on the other hand, if his pre-collections for Acne Studio are any indication, could bring in a lot more color, relaxed silhouettes, and street style trends.
While Mugler, formerly Thierry Mugler named after the founder, was once one of the most revered fashion houses of the eighties and nineties, they haven't quite seen that level of acclaim since then. Cadwallader could be the designer to help the brand increase its demand, and even bring in more millennial consumers. He has quite the task ahead of him, but given his experience and style, there's plenty of hope for Mugler's future.
Photo: via Mugler Facebook page
Sara Ehlers

|
Under Armour announced a couple key changes to its staff recently. The sportswear brand has appointed a new senior vice president of digital product as well as chief financial officer.
Michael La Guardia wil be taking over as senior Vice President of digital product. He will report to Paul Fipps, chief technology officer. As of the new year, the company's restructuring plan will implement that all digital product, digital engineering and digital media will report directly to Fipps. With his new role, La Guardia will be responsible for implementing and executing a strategy to create successful products for Under Armour.
David Bergman was also named chief financial officer for the company. He had been acting as CFO since February of this year, but took over the role official on December 4. He will report to Kevin Plank and will be responsible for all accounting and financing within the company.
Prachi Singh

|
Columbia Sportswear Company has hired Melissa Dugan, an industry veteran with 27 years of experience, to the post of Vice President, Chief Accounting Officer, reporting to Jim Swanson, Senior Vice President, Chief Financial Officer of the company.
"We are delighted to announce the addition of a proven industry leader with Melissa assuming the role as our Chief Accounting Officer," said Swanson in a statement, adding, "Melissa joins our worldwide finance team bringing tremendous experience, including several years in senior level accounting leadership positions at Nike, as well as prior experience working overseas as an accountant for Pricewaterhouse Coopers LLP."
Columbia Sportswear announces appointment of new executives
Additionally, the company said, Jennifer Warner has joined Columbia Sportswear Company as Vice President of Legal, reporting to Peter Bragdon, Executive Vice President, Chief Administrative Officer and General Counsel.
"We are excited to have Jennifer join Columbia as a leader in our Legal Department," said Bragdon, adding, "Jennifer brings a wealth of public company and legal operations experience, including work as global chief compliance officer and general counsel for the Americas at XPO Logistics."
Warner previously worked as associate counsel for Northwest Natural Gas Company and as an attorney for Stoel Rives LLP. Most recently, she was vice president of compliance and chief development officer for the Ashe Legal Group and AsheWorks, Inc.
As an internal appointment, the company added, David Soriano, who has served as the company's general manager of Asia Footwear in Zhuhai, China since early 2016, has assumed the role of Vice President of Footwear Manufacturing, reporting to Tom Cusick, Executive Vice President and Chief Operating Officer of the company.
"As a 21-year veteran of the footwear industry, David brings a significant amount of leadership experience in footwear manufacturing operations. To assume his new role, David has relocated to our Portland, Oregon headquarters to lead our global footwear manufacturing team and maintain strong partnerships with both the Columbia and Sorel brand functional teams," added Cusick.
Prior to joining Columbia Sportswear Company, Soriano held management roles overseeing footwear manufacturing operations in Asia for Puma, LaCrosse Footwear and Nike.
Picture:Facebook/Sorel
Sara Ehlers

|
Under Armour has seemed to maintain a strong brand presence through its sports apparel in an age of digital influence and retail decline. The company, faced with the same pressures as various big retailers, continues to move forward by creating and implemented long term growth objectives along with management and reporting changes.
The company just announced various strategic changes in its main team for an overall more efficient strategy. "As part of the restructuring we initiated this summer that integrates technology across our core business—connected fitness digital product, digital engineering and digital media— will now all report directly to me. This integration significantly enhances our ability to engage consumers with elevated experiences, premium products and personalized services," said Paul Fipps, chief technology officer in a statement.
Under Armour also recently appointed a new senior vice president for digital product Michael La Guardia. He will join the team reporting to Fipps in his everyday role. Prior to his new position, La Guardia worked with AOL/Netscape and was also head of product for Yahoo! Finance and Sports. His responsibilities include leading the strategy for digital product development as well as working with marketing, design, and executive management partners to create successful digital products. He will be based in the company's San Francisco office and will officially join the team on January 8.
Under Armour appoints new senior vice president for digital and CFO
The two-cofounders of MyFitnessPal, Mike Lee and Albert Lee, have alternatively decided to leave the company in January as well. The two, after having worked with the company post-acquisition, will be moving towards their next venture. "We're appreciative of the nearly three years that Mike and Al have fully and generously served at Under Armour following the acquisition in early 2015," Fipps said in a statement. "During this time, their leadership, partnership and vision have made a significant contribution to ensuring that Under Armour's digital business is in the best position for success."
The sportswear and performance label also named a new chief financial officer. David Bergman will take over the position. He served as acting CFO since February of this year. He will report to Kevin Plank and his responsibilities include accounting, finance, insurance, investor relations, and more. Within his time at the company, Berman helming various senior management roles in finance and accounting departments. In moving into an official position as CFO, he will continue to handle all financial duties.
With these changes, it seems that Under Armour is undergoing some key executive changes. While the MyFitnessPal co-founders may be leaving in the next month, two more additions are helping to step up and make moves within the company. With executive and head changes, sometimes companies can fall short or build towards an even stronger business. It'll be interesting to see how 2018 fares for the iconic sports brand.
Photos: Under Armour
Prachi Singh

|
OTB has announced through a media statement that a new organization and a new management team will define the future strategic development at the 1.6 billion euros (1.90 billion dollars) fashion group chaired by Renzo Rosso. The company said, in January 2018, Ubaldo Minelli will be appointed Chief Executive Officer of OTB. The company added that Riccardo Stilli, who has been the CEO of OTB for the past four years, will leave the company to pursue new professional paths.
Minelli, who had joined the group as CEO of Staff International, the first company acquired by Renzo Rosso 17 years ago, in his new position, will coordinate the key functions of OTB, the company added. CEOs of all of the group companies including Diesel, Maison Margiela, Marni, Paula Cademartori, Viktor & Rolf, Staff International and Brave Kid will now report to him.
The new organization also sees the appointment of Carlo Schiavo as Chief Financial Officer of the group, who has years of experience in international companies such as PWC, Fiat and Walgreens Boots Alliance. The complete redesigned OTB organization, the company further said, which includes other major arrivals, will be announced during the first quarter of 2018.
Picture credit:Ubaldo Minelli via OTB
Danielle Wightman-Stone

|
Luxury French conglomerate Kering has named Grégory Boutté as chief client and digital officer, effective immediately.
Boutté, who most recently worked for start-up Udemy, which provides 15 million students the opportunity to take online courses, will report directly to Jean-François Palus, managing director of Kering, and will be a member of the Group's executive committee.
His responsibilities as Kering's chief client and Digital officer will be to lead the Group's digital transformation and to drive the development of e-commerce, CRM and data management.
Prior to working at Udemy, Boutté served as general manager of eBay France, before managing eBay Europe, and he also worked at Sidecar, the first short-distance, peer-to-peer ride-sharing platform which was bought by General Motors in 2016.
Image: courtesy of Kering by Jean-Luc Perreard