Don-Alvin Adegeest

|
OPINION
Paris Men's Fashion Week is over, with Kenzo officially closing a month of catwalks and trade shows, presentations and collection previews, that started in London in June then moved to Florence and Milan and ended in the French capital.
The buying season will continue for another fortnight until designers and brands close their books for production, order fabrics and begin their manufacturing processes. But despite the glamour of catwalk collections, mainline fashion is becoming less and less important as retailers shift to early deliveries.
Pre collections were once reserved for womenswear, along with resort and cruise collections. They offered retailers the opportunity to keep their shop floors refreshed with new product before the mainlines dropped. But as retailers began relying more and more on early deliveries and better price points, menswear soon took notice.
Pre collections are nearly 80 percent of what you'll see in store
Pre collections are now the bulk of men's collections too, often being 80 percent of a store's total buy. Mainline collections allow designers to cement a brand's image, tell their story to the press and keep the fashion world intrigued. But catwalk collections are not what sells in store, especially in menswear. They are often uncommercial and expensive and most importantly available too late.
For designers to have successful relationships with stores it is about having their clothes displayed for the longest possible time on the shop floor. In summer, pre collections are delivered as early in the season as November, allowing brands a good seven months to have a full price sell thru before they go on sale. Mainline collections tend to be delivered in February and March, meaning stores have just a few weeks to sell these at full price until the discounting season begins.
A high sell through is the holy grail of retailing. Brands that can sell up to 70 percent of their collections at full price before sale are the most successful. Anything below and retailers may ask for contributions to their mark downs, or return their left over stock altogether. Late deliveries are risky to stores, precisely because there is less time for them to sell them. That is why they prefer to place the majority of their orders during the pre collection season.
Fashion, lest we forget, is a business. And however carefully curated a store, or directional a fashion offer, in the end everything is merchandised to sell. A shop floor full of last season's clothes is not a viable business, unless of course you're Yoox.
Photo credit: Richard James showroom @ Pitti Uomo '92
Sara Ehlers

|
Australian fashion brand Gorman is planning expansion into U.S. markets. Eponymous designer Lisa Gorman just announced retail fronts to open overseas in the future.
The Aussie brand just opened a retail store on Melrose Avenue boasting 3,480 square feet. The store has modern aesthetic elements with a brick interior wall as well as grey flooring. The store is complete with wooden fixtures and white accents for its clothing racks. With small touches of greenery, the interior decor shows off a simple, urban vibe.
After perusing various markets in the U.S., Gorman decided on the popular shopping strip. The storefront will serve as a test for international stores, the designer told WWD. "I want to see how this works for us and figure the first step is to really try and understand the market over there before we have a [store] rollout plan, because it might be that we go to really obvious places after L.A., like New York, or it might be that we stick to the Southern states that are climatically suited to our product and that's the benefit of the flexibility," she told the publication.
Vivian Hendriksz

|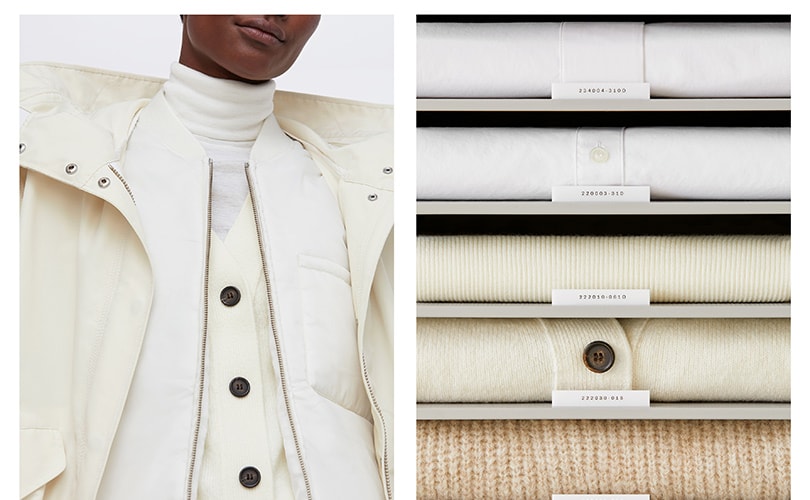 London - Curiosity concerning H&M newest retail concept, Arket, continues to mount as the retailer prepares to open its debut flagship store at 224 Regent Street, London and launch online this fall.
Additional stores in Covent Garden and Copenhagen, Brussels and Munich are set to follow the opening of Arket's first store shortly as parent company H&M is said to be working with a new team of designers, buyers, pattern makers, architects, writers, and chefs to bring Arket to life. Designed to be a modern-day market which offers essential products for men, women, children and the home, Arket is set to offer high-quality, durable products at an accessible price point.
H&M shares more information on its latest brand: Arket
The stores will offer both Arket's in-house collections, as well as curated third-party products, "because there is no need to reinvent products that have already been perfected," said the label in a statement. "Arket's collection is complemented by the best from other brands - mainly of shoes, accessories, and homeware." Brands set to launch in Arket include Adidas, Clarks, Converse, Penguin, and Reebok.
Arket's in house fashion collections will are be designed by a dedicated team working out of a design studio in Stockholm, Sweden and development to last a long time. "To attempt to make products with a longer life, we invest time in their development," added Arket. The archive, a common thread found throughout the new concept, acts as the foundation of the collections and sees the products blending seamlessly with each other, season in and season out.
Each new product, which is said to be "a perfect version of itself" will also feature a unique 9 digit code, to make make it easier for customers to find and re-locate products they wish to purchase online or in-store while acting as a useful tool to track all of Arket products. Sustainability is also another focal point for Arket, and is said to be a primary consideration for the brand.
Read more on bridalwear here:
Photo: Courtesy Arket
Sara Ehlers

|
E-tailer Showpo has just announced that it will start expanding to Los Angeles in an attempt to grow and expand business. The Australian-based e-tailer just confirmed to Apparel News that the company will hire and invest in a Los Angeles team.
According to the publication, founder Jane Lu is planning to hire five people including a buyer to settle in the L.A. area and help grow the e-commerce business. The reason for this is due to the drastic differences in climates for L.A. and Australia. In hopes to stay on trend and in season for her California customers, Lu hopes that the L.A. team will help strengthen Showpo's selling points during the summer and spring seasons of the city.
Established in 2010, Lu created the brand in order to provide feminine, affordable fashion.With a staff of approximately 30 members, the company offers rompers, dresses, crop tops, shoes, accessories as much. The label averages around 40-60 dollars for womenswear. With a mission statement of attempting "to be her go to place to shop," the company currently carries over 1.1 following on its social media accounts. Moving forward towards the L.A. market may serve as a smart move for the festival-inspired label.
Simone Preuss

|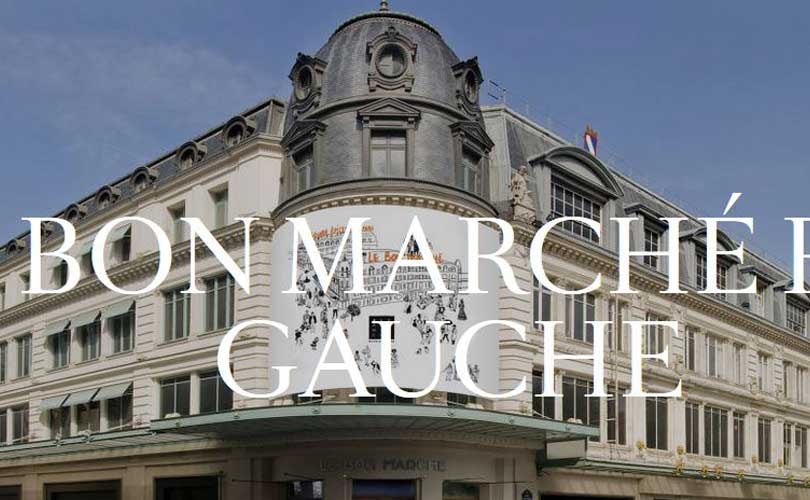 After weeks of speculation about LVMH's top secret project, the veil of silence has finally been lifted and the French luxury conglomerate confirmed yesterday that it will launch its new multi-brand e-commerce website '24 Sèvres' on June 6.
The new boutique shopping site is a foray into multi-brand luxury e-commerce with much at stake. On 6th June, 24 Sèvres will start in 70 markets worldwide and offer luggage, fashion articles and cosmetics. Ultimately, it will target 75 markets worldwide.
24 Sèvres is named after the Parisian Rue de Sèvres location of Le Bon Marché in the chic 7th arrondissement. While rumours of a shopping platform under the Le Bon Marché umbrella, LVMH's upmarket chain of department stores, have been floating around for months, it is now confirmed.
LVMH's boutique website 24 Sevres will launch on June 6
The new website will offer products of more than 150 brands, among them 20 of LVMH's own. It will also be the only multi-brand website to sell Dior and Louis Vuitton products. The luxury conglomerate has invested a few million euros into the new digital venture, which is led by former Apple executive Ian Rogers and his team of 60 employees. He joined the company already in 2015 to focus on this project.
"We believe we are on the cusp of revealing something very exciting," said the 44-year-old a month ago when speaking to the New York Times. According to Rogers, the new boutique website will provide international clients with "very Parisian choices". "The idea is to be attractive with unique products, not necessarily have a huge offering," he added.
Already in 2009, LVMH had to close its e-commerce website eLuxury, which did not succeed in the multi-brand luxury space. The difference now, says Rogers, is timing. But competitors like Yoox Net-a-Porter, MyTheresa, FarFetch and MatchesFashion.com have also been trying for a while now to get and keep a piece of the online luxury pie. It remains to be seen if 24 Sèvres can persist and even make a dent in the sector. In any case, many will be waiting for the launch on 6th June.
Photo: LVMH website
Esmee Blaazer

|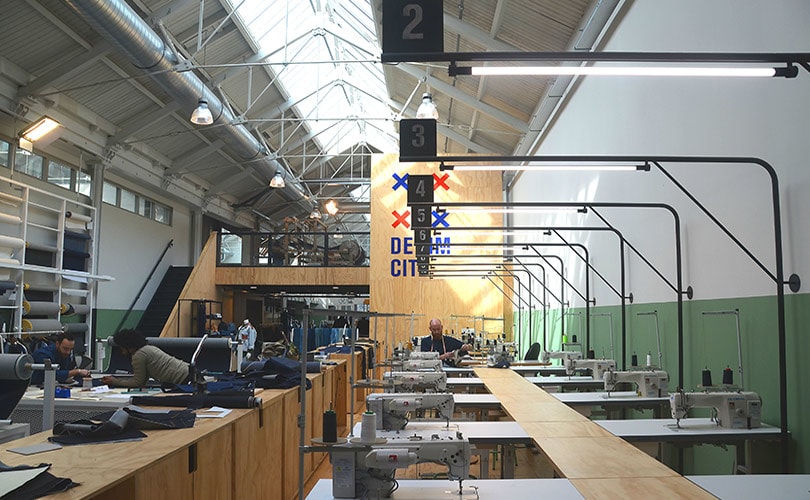 INTERACTIVE 360° TOUR House of Denim is the first platform of its kind, dedicated craftsmanship and innovation in the denim industry. The headquarters of this Dutch knowledge institute, Denim City, is located in De Hallen: a hotspot in the Western part of Amsterdam. Denim City houses its own jean workshop, a laundry 'Blue Lab', an archive and even a store. Additionally, the denim hub acts the home base for students of the first and only Jean School in the world.
Anyone paying a visit to the Denim City Boutique, which is opened Wednesdays to Sundays, must first cross through the denim workshop space first. This short, but impactful stroll, drives the realization home that this is the ultimate denim destination.
Curious to see what the Denim City HQ looks like? Then take a look inside the denim hotspot with FashionUnited: House of Denim I Denim City HQ.
Instruction & tips: The interactive tour consists of six 360-degrees photos, which will lead you from the entrance (photo 1) to the workshop (photo 2 and 3), the boutique (photo 4), the archive (photo 5) and the laundry 'Blue Lab' (photo 6). Each photo contains interactive elements, incluidng pictures, videos or audio. Click on the buttons to unlock the content. Discovered everything there is to see? Then click on the arrow-tag to navigate to the next photo. Don't forget to turn on your sound!
The 360-degree photos were shot with a camera which is capable of filming all angles of a space at once. To view all these different angles, scroll the mouse on a desktop computer or swipe the screen on a tablet or smartphone.
House of Denim | Denim City
House of Denim was founded by James Veenhoff and Mariëtte Hoitink in 2009. The denim guru and the owner of recruitment and consultancy agency HTNK have been working together to create a more sustainable denim industry ever since 2006, with their motto being 'Towards a brighter blue'. As Veenhoff said in an earlier interview with FashionUnited NL, the production of one pair of jeans requires 7.000 litres of water. "We were wondering what it takes to change the world. The answer turned out to be education, research and innovation, entrepreneurship and networking."
House of Denim is also the organizer or the Amsterdam Denim Days and the Global Denim Awards.
360-degree content, photos and videos: Inge Beekmans for FashionUnited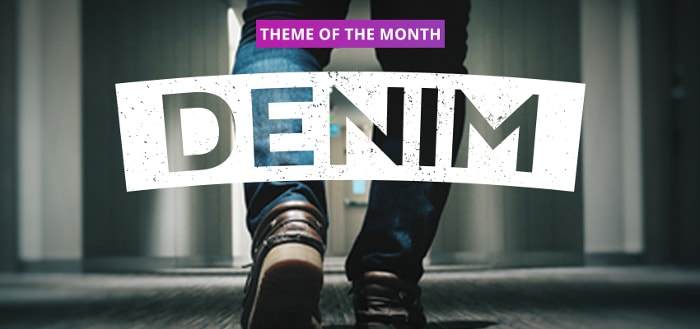 During the month of April FashionUnited focuses on Denim. For all our articles on Denim, click
here
.
Danielle Wightman-Stone

|
Australian lingerie label Honey Birdette has expanded into the US with an online store featuring a dedicated expanded product range.
The news comes less than six months after launching a new website and opening three boutiques in the UK, as the Australian label continues with its global expansion.
Prior to the launch of the US site, American customers had previously had to visit the retailer's international website in order to buy online, which involved browsing and ordering items prices in Australian dollars, the new site aims to improve the customer experience by making it easier to shop.
The US e-commerce site will receive new collections each week concurrent with Honey Birdette's stores in Australia and the UK, and they will also receive free delivery in the US for any orders over the value of 50 dollars and free express delivery for any orders over the value of 100 dollars.
"Honey Birdette has experienced a 374 percent increase in online sales to the US over the last 12 months," said managing director Eloise Monaghan. "The new e-commerce platform aims to enhance the consumers experience."
The brand added that the e-commerce launch is the first step and that it planned to roll out bricks and mortar stores in the US in "the near future", as well as looking for other "premium global locations" across Europe.
Honey Birdette launched in 2006 in Australia offering its high-end lingerie and premium bedroom accessories. It currently has 55 stores, with over 350 employees in Australia. In September 2016, it opened its first international boutique in Covent Garden, London, and now has three boutiques in the UK.
Image: courtesy of Honey Birdette
Vivian Hendriksz

|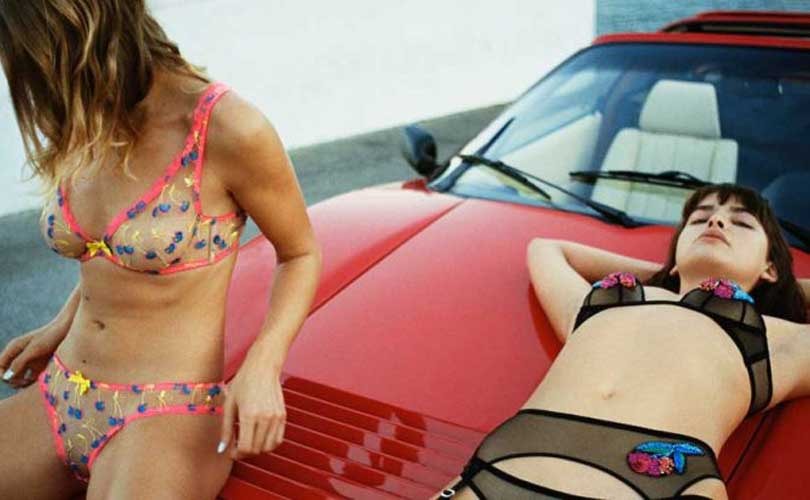 UPDATE London - It seems as if fears concerning the future of Agent Provocateur may prove to be true, as the luxury lingerie retailer is set to shutter all of its Australia stores. 3 of Agent Provocateur current retail locations in Australia have already closed, as the last location is set to close its doors as soon as all its stock has been sold.
Agent Provocateur previously operate four retail locations Australia - two in Sydney in department store David Jones and shopping centre Westfield and two Melbourne, in Little Collins Street and department store David Jones.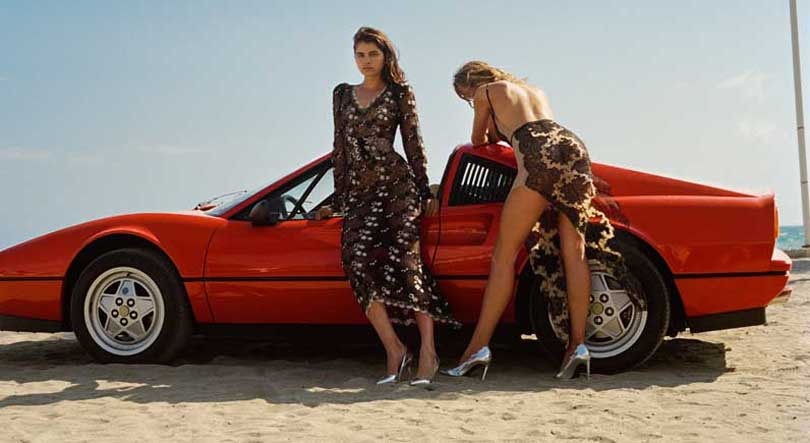 Agent Provocateur shuts all stores in Australia
However following the British lingerie retailer fall into administration and subsequent sale last month, the brand is set to wind down its Australian business. A spokesman from KordaMentha, who were previously appointed administrators, confirmed all locations have been shut except for Agent Provocateur store in Westfield, Sydney.
Mike Smith revealed to News Corp Australia the last store was in the process of selling all of its remaining stock and would shut once it was sold, or by mid-May, as Agent Provocateur's new owners are set to focus on the European market. Agent Provocateur will retain an online presence in Australia, through its international website.
The store closure affects a total of 20 employees in Australia, with 15 workers holding a full-time contract. Prior to the Agent Provocateur pre-pack administration sale, the lingerie retailer achieved an annual turnover of between 5 and 10 million dollars, added Smith.
The move comes barely a month after the struggling British retailer was sold by former owners 3i in a controversial pre-pack administration deal to Four Holdings Limited, in which Sports Directs holds a 25 percent stake in. The deal saw Four Holdings acquire the brand's UK division and Agent Provocateur global branding rights, but not its international portfolio, leaving 100 retail outlets at risk.
Co-founder of Agent Provocateur, Joe Corré, previously called the sale "a disgrace to British business" and a "phenomenal stitch up". He accused 3i of turning down a larger and better offer which would have protected both Agent Provocateur's employees and creditors for a deal which would let Mike Ashley, owner of Sports Direct, "pick at the carcass" of the lingerie retailer.
Since the sale Sports Direct has issued a statement clarifying it is not the new owner of Agent Provocateur, stressing it owns a 25 percent stake in Four Holdings, parent company of fashion agency Four Marketing.
Photos: Agent Provocateur SS17 Lookbook, website
Vivian Hendriksz

|
London - Swedish fast-fashion giant H&M Hennes & Mauritz AB shows no signs of slowing down or fear of competition as the group has announced the launch of a brand new retail brand: Arket.
The announcement comes as the H&M Group revealed a 7 percent sales increase in its first quarter sales to 28 February 2017, and few months after initial speculation first emerged that the fashion group was preparing to launch a new label. Named Arket, the new label is set to open its first store on Regent Street in London sometime in early autumn this year. The move sees Arket following in the footsteps of big sister brand COS, which first launched on Regent Street a decade ago, as the H&M Group hopes to recreate COS success under a new formula.
H&M Group unveils brand number eight: Arket
"Ten years ago the first COS store opened, and since then we have added a number of new brands to the H&M group. Each with its own unique profile, our brands attract customers in various different segments," said Karl-Johan Persson, CEO of the H&M Group in a statement. "We are now looking forward to launching Arket after the summer this year." Arket is set to offer a wide, yet selected range of "essentials for men, women and children" in addition to a smaller curated collection of items for the home, similar to the style of H&M.
"A fantastic team with diverse backgrounds and areas of expertise have come together to build Arket. We're very excited to soon reveal the brand and share our collections with customers"
However the debut brand aims to offer simple, yet timeless and functional designs, focusing on materials used, function as well as fit. The modern products are set to sit within a "broad price range", which is in a "slightly higher price segment than H&M" added the Group, due to the focus on materials. Arket means 'sheet of paper' in Swedish. "It both relates to our origin in the Nordic tradition of functional, long-lasting design and symbolises the blank sheet, the sense of optimism and possibility we felt creating this new brand," explains Ulrika Bernhardtz, Creative Director in a statement.
Arket stores will offer both the brands collections, as well as a selection of external brands which are not part of H&M Group, similar in style to a concept store. In addition Arket Stores will also include a cafe - where location permits stresses Persson, to offer consumers an new shopping experience. The in-store cafés will be based on the 'New Nordic Kitchen' concept, which focuses on offering consumers quality ingredients while promoting healthy living.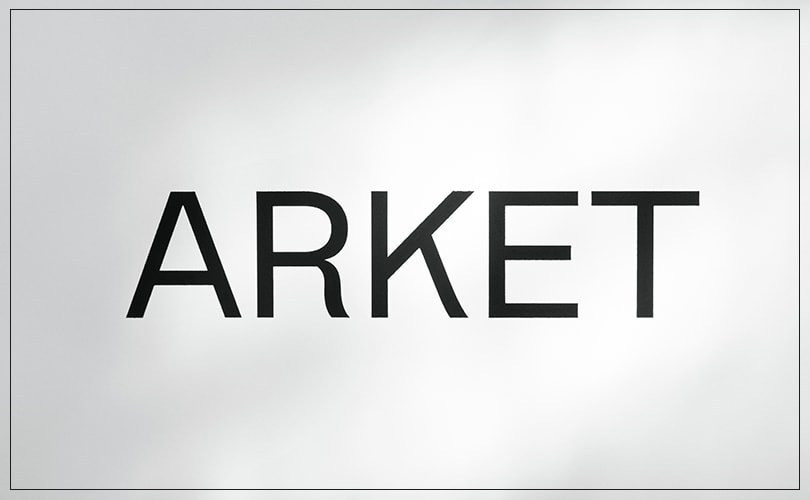 Arket to open debut store in London this fall
The debut Arket store is set to open its doors in London and will launch online in 18 European markets in early autumn 2017. Afterwards the H&M Group aims to roll out ARKET to neighbouring leading cities, including Brussels, Copenhagen and Munich. "We have seven brands today – H&M, COS, & Other Stories, Monki, Weekday, Cheap Monday and H&M Home – and soon it will be time for our next exciting launch, Arket," said Persson.
Arket's launch comes as the global fashion sector continues to push through a turbulant time. "Retail is going through a challenging period of change in which customers' shopping behaviour and expectations are changing at a fast pace as a result of growing digitalisation," added Persson. "This is an accelerating development which also brings great opportunities." At the moment H&M remains the Swedish fashion group's largest brand, present in 65 markets across the world and most succesful brand. However in order to ensure the group's addditional brands continue to thrive, Hennes & Mauritz needs to makes sure it expands both its new and established brands into new markets while tackling competition in mature markets.
"The announcement of H&M's new brand Arket comes at an interesting time," commented Bernadette Kissane, apparel and footwear analyst at Euromonitor International. "While the company has been teasing consumers with the potential launch of a new brand for a while now, the concept of Arket is quite unlike anything we've seen from the company before. The company's results have been falling short of expectations recently, consistently outpaced by key rival Inditex and illustrated in its latest annual report."
"Rather than adopt a faster sourcing strategy to compete, the company has opted to introduce new brand Arket to effectively cater to shifts in consumer behaviour, while simultaneously making progress towards the company mission to develop a more sustainable business model... Perhaps more interestingly, is the company's decision to host third-party brands in store, aiming to create a convenient shopping experience for time-restrained consumers," continued Kissane. "On paper this new shopping format sounds promising, taking into consideration the rapid shifts in consumer trends and fashion retailing, and may well provide H&M with the leverage to gain back some lost market share."
Photo: via H&M
Vivian Hendriksz

|
London - International discount retailer TK Maxx has confirmed it is set to open its doors in Australia. Owned by US firm TJX Companies Inc, TK Maxx, known as TJ Maxx in North America, is said to be the first major 'off-price' retailer to expand into the country.
TK Maxx is set to open at least 35 stores across the country in former locations of Trade Secret stores by April this year, and aims to open a number extra locations throughout the year. The move comes more than two years after TJX Companies acquired local discount retailer Trade Secret from Gazal Corporation for more than 80 million AU dollars and follows on from TK Maxx return to the Benelux, a little over a year and half ago.
TK Maxx gears up to open 35 stores in Australia
TJX Companies, which currently operates over 3,800 fashion and homeware stores across the globe under a number of retailers, believes there are many opportunities for discount retailers in the Australian market. "Our off-price model is unique to the market," said Tessa Buenen, a TJX spokesperson to Inside Retail. "Australian shoppers are extremely savvy and value orientated, so we think our offer is going to be a winning formula here and we're very excited about our growth opportunities for this market."
Unlike local department stores David Jones and Myer, TK Maxx offers customers new designs and styles each week, at the fraction of the normal retail price which encourages consumers to buy more on the spot, in fear the item will be gone next week. TK Maxx is famously known for its "treasure hunt" shopping experience, which sees customers enjoying the thrill of the find. "Because of the way we buy, we have several deliveries per week with thousands of new products hitting shop floors," explained Buenen. "This means that no two stores are the same, and with new products arriving regularly there will always be something new and fresh for shoppers to discover on a visit to our stores."
"We don't have walls between our departments, so we can easily expand or contract categories to respond to the newest trends or latest deliveries in our stores. We also merchandise by size to make it easy for customers to shop – so for example, if a customer is looking for a dress and they're a size 10, you'll find all the size 10 dresses in one rack together. It makes it really easy to shop with us. Our stores are bright, modern, easy-to-shop and we have a flexible store layout," said Buenen. In addition, TK Maxx does not purchase its goods seasonally, but rather purchases items throughout the year, for its global network of over 18,000 vendors, ensuring it has a unique mix of product in each store that are not necessarily seasonal bound.
Although some insiders note that the arrival of TK Maxx could be upsetting for local department stores, due to its discounting approach the 'off-price' retailer is more of a contender against the mid-price retailers Kmart and Target. "We wouldn't comment on the competition, but what we can say is that we believe we have a fabulous store that offers customers a unique selection of merchandise with an exciting shopping experience, and we think customers here will absolutely love it," added Buenen.
Buenen declined to reveal more on TK Maxx strategy for Australia, or what brands the stores would be carrying, but she did noted that the stores would offer a "huge" assortment of men's, women's, and children's fashion, footwear, accessories, lingerie, beauty as well as homeware from a number of local and international brands at different price points. "We expect Australian shoppers will love TK Maxx, just as we have experienced across the UK and Europe. There's certainly lots of expats and Australians here who are already familiar with the brand so we're excited to bring TK Maxx to Australian shores."
TJX Companies has yet to reveal the exact location and date of the opening of its first TK Maxx store in Australia.
Homepage photo: By Mtaylor848 (Own work) [CC BY-SA 3.0 ( http://creativecommons.org/licenses/by-sa/3.0)], via Wikimedia Commons
Photo 1: By Dorsetdude (Own work) [GFDL ( http://www.gnu.org/copyleft/fdl.html) or CC-BY-SA-3.0 ( http://creativecommons.org/licenses/by-sa/3.0/)], via Wikimedia Commons