London - With the end of 2017 a few weeks away, retailers and brands are already busy planning their future stock. 2017 may have seen its fair share of trends emerge, but what will the year 2018 have in store for the fashion industry? With the start of a fresh new year just around the corner, FashionUnited has joined forces with retail analytics company Edited to share its top trend predictions for 2018.
"2017 was one of the most polarizing and fragmented years on record - whether you look at politics, current affairs or entertainment," says Katie Smith, Retail Analysis & Insights Director at Edited. "This trend will continue in 2018 into the fashion industry. Whether it's extravagant, over-the-top silhouettes of the '80s offering escapism or dressing functionally to reinforce our desire for comfort, what we'll wear will span the extremes of the fashion spectrum."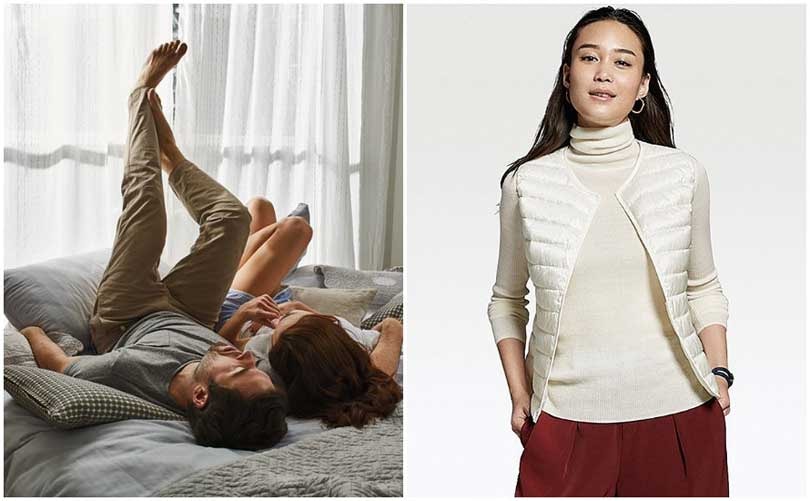 #1 Enhanced functionality - apparel for every day, every situation
Consumers today continue to travel further and further from home more frequently, for work and for leisure, while living in increasingly busy and crowded cities. At the same time, they also have more varied and flexible work lives which makes it easier to balance their social lives. While there is more interest in the growing athleisure category, apparel, in general, will begin to take on more enhanced technical properties, as consumers become more aware of their bodies needs.
"In 2018 we'll see more brands tackle the pressures of modern lives, incorporating fit and performance properties into apparel beyond activewear," says Smith to FashionUnited. "That will result in clothing that responds better to the weather, that travels well and is hyper-versatile. This could also impact convenience services for the post-purchase care of apparel." Brands such as Dockers, Levi's and Uniqlo have all expanded their current collections over the year to include more versatile and functional items, which can be worn from the office to the gym and even to happy hour.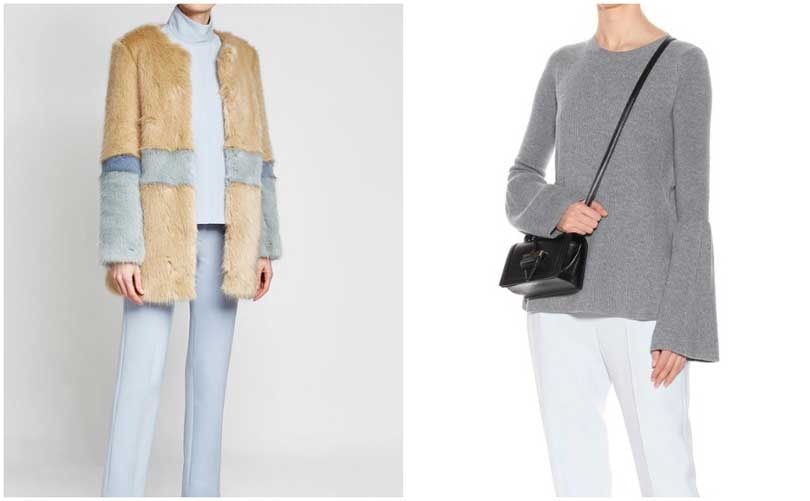 # 2 More sustainable, eco-friendly brands - who say no to fur
An increasing number of consumers are showing interest in how and where their products are made, pressuring retailers and brands to produce more responsibly and take on an ethical outlook. Brands which take on an authentic position concerning social and environmental issues will stand out, and connect easier with millennials and Generation Z consumers than those which do not. In particular, new brands which address hot topics such as fur and leather are likely to become increasingly popular next year.
For example, when luxury fashion house Gucci, one of the industry's most influential brands, announced it was going fur-free from Spring 2018 this October, many applauded them and followed in suit. "In a climate where social media campaigns can go viral, brands will be thinking incredibly carefully about the environmental and social impact of the products they create," notes Smith, who expects more luxury brands to follow Gucci's lead next year. "Consumers will also become more clued up about sustainable down, vegan leather and lab silk."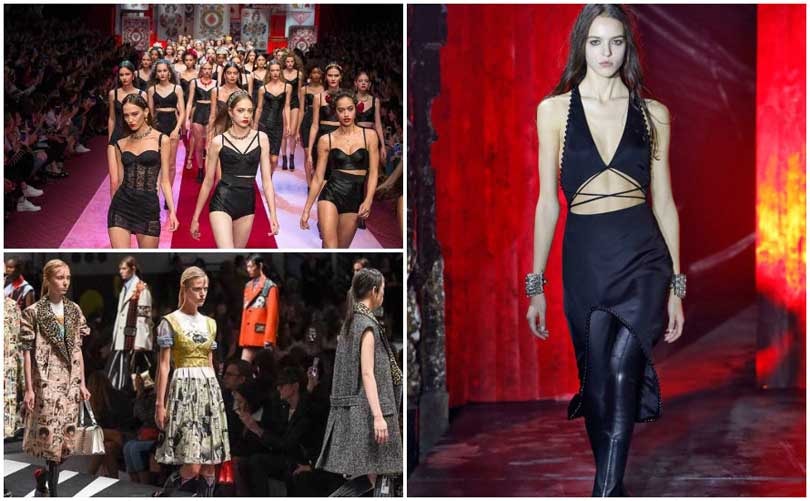 #3 All attention on the bust area
It is no secret that 'dare-to-bare' areas of flesh have become a trend in their own right in women' wear. Over the past year, we have seen new, cropped styles emerging which place more emphasis on abs as well as the shift from cold-shoulder styles to exposed, Bardot-inspired shoulders. The bust area is set to take the spotlight next year, as autumn 2017 has already seen the return of the corset as a belt detail, in addition to slogan t-shirts which use motifs such as watermelons or winking faces on the breast area.
This increased focus on this particular area of the female form is set to grow to Spring 2018, as fashion houses including Alexander Wang, Helmut Lang and Fendi all presented designed which incorporated bras as outerwear on tops and dresses. Other leading designer brands, such as Prada, Versace, Louis Vuitton and Dolce & Gabbana paired the popular bralette over t-shirts and dresses or presented it alone with high-waisted skirts.
"External seams, corset details, and sheers will add to the buzz around the breast! This will be done in an inclusive way," adds Smith. "Gone are the years of everyone seeking a plumped-up shape, as declines in the push-up bra showed."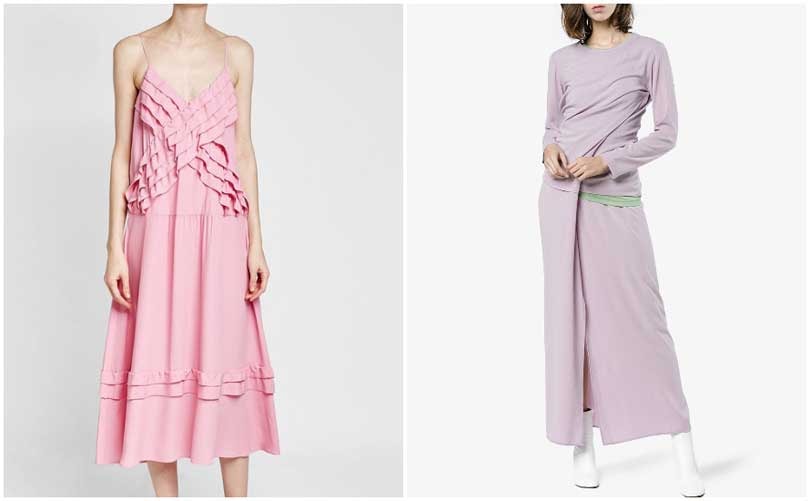 #4 A return of occasionwear, inspired by the Royal-Wedding
The upcoming wedding between Prince Harry and Meghan Markle in 2018 is set to lead to another trend concerning summer occasionwear on both sides of the pond. "You can expect retailers and the magazine industry to go all-in on content in the lead up to May, with much scrutiny on the bride's and attendees outfits after the event," notes Smith to FashionUnited.
Some of the key trends for Summer 2018 for occasion wear include dresses with asymmetric one-shoulder, higher necklines, as well as strapless dresses and puffballs hems. Ruffles on the other hand, which were big for occasion wear and formal wear this summer, are likely to shift from being chaotic and haphazardly thrown on many dresses to columned tiers on sleeves or skirts. Evening jumpsuits will also be big next summer but are likely to be more formal and tailored.
Key colours for wedding season will be bubblegum pink, lavender, sunshine yellow and metallic. Bold earrings are also set to make a comeback next year and will complete any look.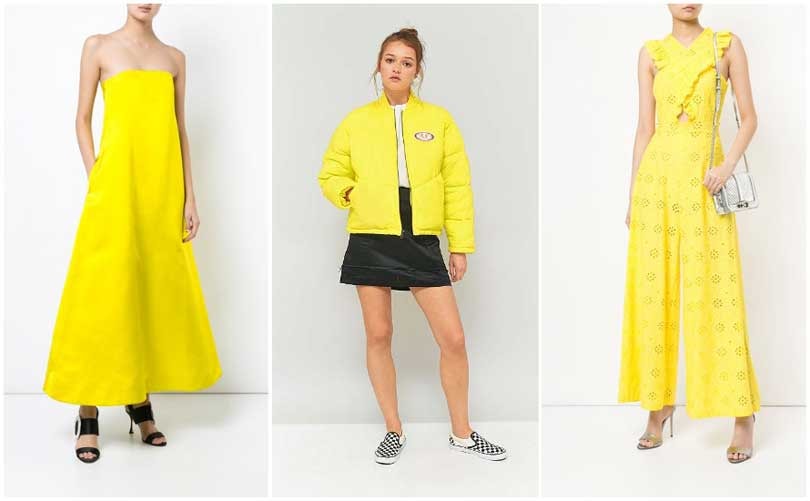 #5 Yellow free-for-all
Millennial pink may have been the 'it colour' of 2017, but in 2018 everything will be about the color yellow. The main tone will be a lighter hue of neon yellow, as consumers seek out brighter and vibrant clothes to help combat global concerns in these politically and socially charged times. Retailers would be wise to take on strong color stories for merchandising, as consumers seek out statement colours to make their wardrobes more bright and cheerful.
"This trend is directly influenced by the impact of street and workwear," says Smith. "Hot brands like Off-White and Gosha Rubchinskiy have used iconography of street signage in their prints and apparel and Kanye West's Yeezy line and Nike have picked up on the references. We'll see a wider range of women's and men's apparel picking up the lead on yellow in 2018, as well as the shade being referenced in branding and campaigns, just as we saw with millennial pink."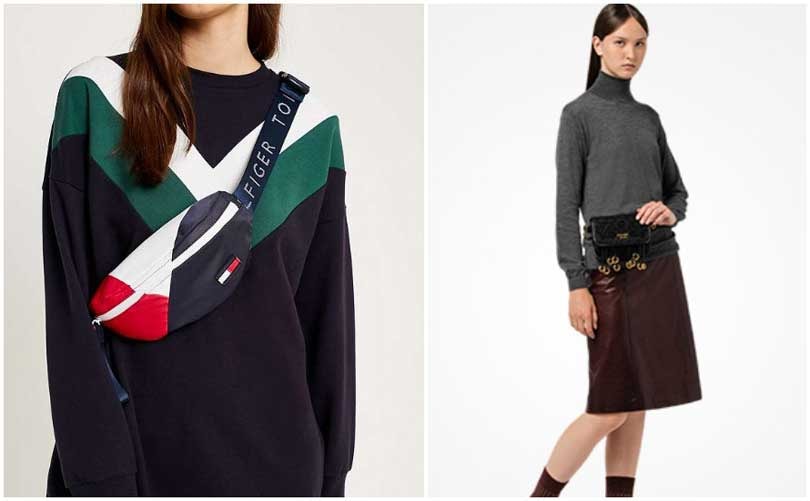 #6 '80s/'90s-style - the new 'must-have' accessory: fanny packs
The key trends from the '80s have been having a strong comeback in fashion as of late as a throwback to a time when fashion and lifestyles where both fast and frivolous. As the global political climate remains fractious, consumers seek out a certain level of comfort from a more simple era. "With Millennials delaying home purchases and starting families, they have high disposable incomes which revisits some of that 80's hedonism," notes Smith. "The 80's is somewhat akin to pure escapism from the harsh realities of life."
While key trends set to continue next year include oversized checks on power suits, extreme sleeve detailing, asymmetric hems one of the 'must-have' accessories will be the super-functional fanny pack. The fanny pack was spotted all over the Spring/Summer 2018 runways, in both formal and casual variations. Casual styles took inspiration from the classic '80s fanny pack, as seen at Kenzo, Marc Jacobs and Balenciaga, worn across the hips or slung cross-body.
More formal and dressy fanny-pack styles were seen at Gucci, Givenchy and Kate Spade. These designer brands gave the fanny-pack an updated shape, and use higher-end materials such as leather to give it a more polished look. "Chain embellishment, metal fastenings and brand logos ramp up the luxe factor."
Photos credits: Homepage: Alexander Wang, Catwalkpictures / MadeME, Urban Outfitters / Shrimps AW17, Stylebop / Sies Marjan, Spring 18, Browns
Dockers AW17, Facebook - Uniqlo, own website
Shrimps AW17, Stylebop - Stella McCartney AW17, Mytheresa.com
D&G SS18, Catwalkpictures - Prada SS18, Catwalkpcitures - Alexander Wang AW17, Catwalkpictures
No21 Pre-Spring 18, Stylebop - Sies Marjan, Spring 18, Browns
Adam Lippes SS18, Farfetch - MadeME, Urban Outfitters - Alice Mccall SS18, Farfetch
Tommy Hilfiger AW17, Zalando - Prada AW17, own website