London - Although some may argue that four years is barely enough time for anyone to leave their mark in the world, they would be wrong when it comes to Hedi Slimane's four year rule at French fashion house Yves Saint Laurent, even though he did have somewhat of a head's start as he was head of menswear for YSL in the late 1990s.
In what some may have hoped to be a April Fool's joke, comes the confirmation of the departure of the highly acclaimed - and criticised - creative and image director at Yves Saint Laurent. His contract with YSL's parent company Kering officially ended yesterday and insiders suggest that the French designer was unable to settle on terms for a new contract with the luxury conglomerate.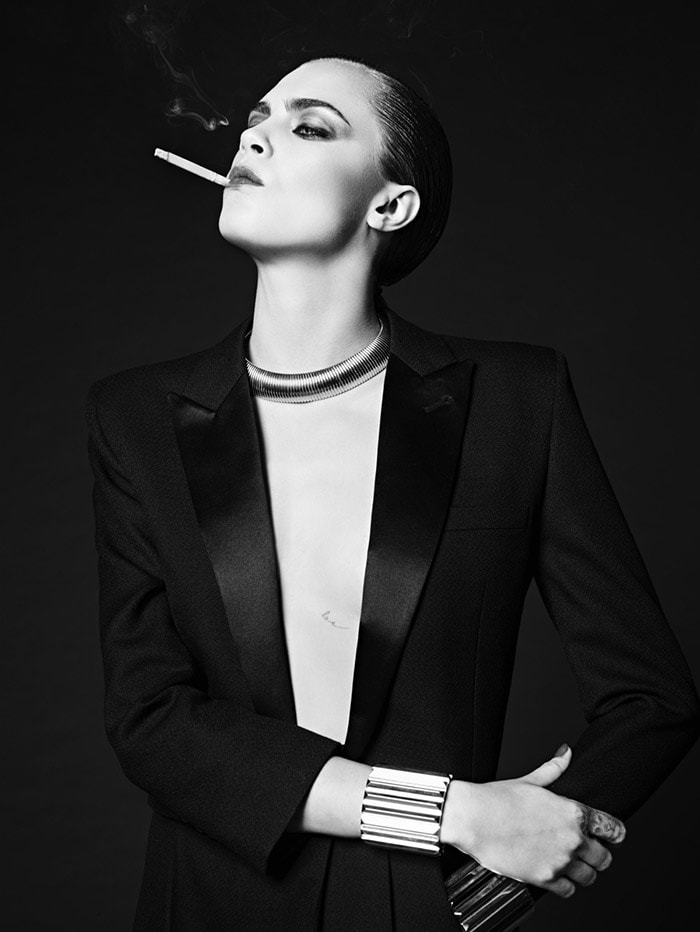 Hedi Slimane: the designer who reinvent Yves Saint Laurent
Slimane was first appointed creative director at Yves Saint Laurent in March 2012, following the exit of former creative head Stefano Pilati. At the time both former head of Dior, Raf Simons, and Hedi Slimane were tipped as potential forerunners for the position. His appointment marked his return to the fashion house, as former Yves Saint Laurent partner, Pierre Bergé, first took the French designer on board as ready-to-wear director for the fashion house men's collection, Rive Gauche Homme, in 1997. During this time he created the "skinny" look which later helped transform the direction of Yves Saint Laurent, which featured a new silhouette for men's wear pants, leather trench coats and deep v-neck shirts. Slimane worked together with Alber Elbaz at the time, who was head of the fashion houses women's ready-to-wear line, who recently left his role as creative director at Lanvin.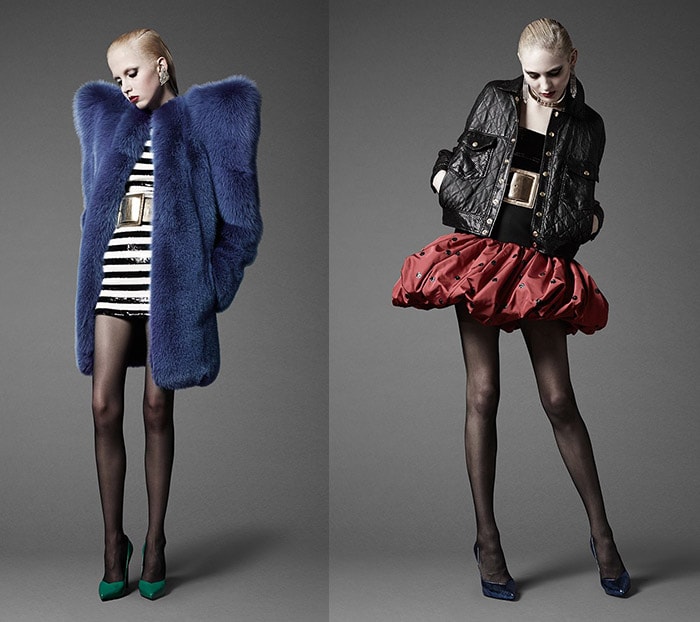 The French designer went on to take on the role of creative director for menswear at Dior in 2001, before returning to YSL. However, rather than lead the fashion house from its headquarters in Paris, the designer chose to remain in Los Angeles, where he had been based since 2007. He was given complete creative freedom when it came to the fashion house's image and collections and was quick to rename Yves Saint Laurent to Saint Laurent, as he looks back to the brand's ready-to-wear roots from the 1960s. From his base in the USA, Slimane began to reinvent YSL image and introduce his new direction for the fashion house, which was inspired by the street style and music scene rampant in the west coast. His rock-and-roll music style, rife with leather jackets, skinny silhouettes, short skirts provided to be an immediate hit and inspired him to revive the house's couture line. Unveiled in July, 2015, the collection was the first couture range created for Saint Laurent in thirteen years and was accompanied by a campaign shot by the designer.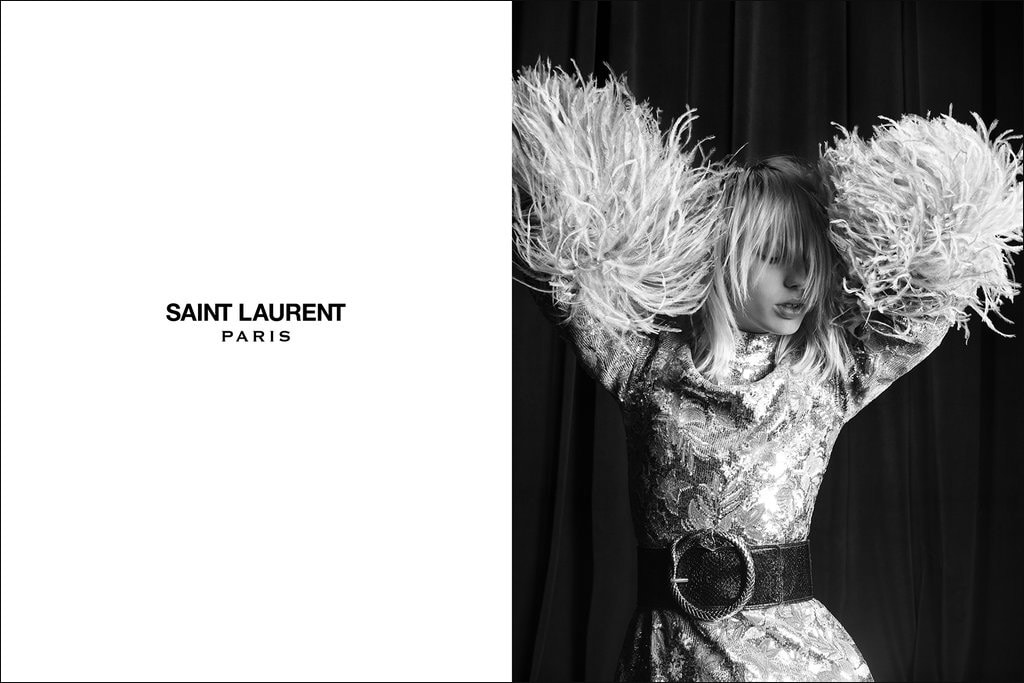 Hedi Slimane demand full creative control over YSL brand image and collections
Famed for shooting the fashion house's campaign himself, which are mostly done in black-and-white and feature a wide variety of models and artists, the last campaign shoot by Slimane was unveiled yesterday and features celebrated model-turn-actress Cara Delevingne. The model showcases a selection of 42 looks presented during Slimane's last catwalk show at Paris Fashion Week for autumn/winter '16-'17, which drew a series of criticism from the industry. Shown in the brand's newly renovated Rue de l'Université couture salons, which Slimane is said to have hand picked, the show's surrounding drew a stark contrast from the setting of the men's wear collection show, which Slimane presented in rock and roll style at the Hollywood Palladium, in Los Angeles, in front of a star-filled audience.
Suzy Menkes, international fashion editor at Vogue praised Slimane for being able to create a women's wear collection which twisted the Saint Laurent heritage "to the limits of decency and decadence," which could be seen as the "coup de grâce of a departing designer, or a genius step - depending on how the world turns." However, Bridget Foley, contributing editor for Women's Wear Daily (WWD) argues that the collection must have been a "parody - as in a giant middle-finger parody" at Yves Saint Laurent and the fashion house's traditions. "Slimane went late Eighties, by which time Yves Saint Laurent was well past his creative prime and influence…mostly, Slimane explored a single period-piece item — the cocktail shaker — in all its shortest, tightest, tackiest glory, with a subtext."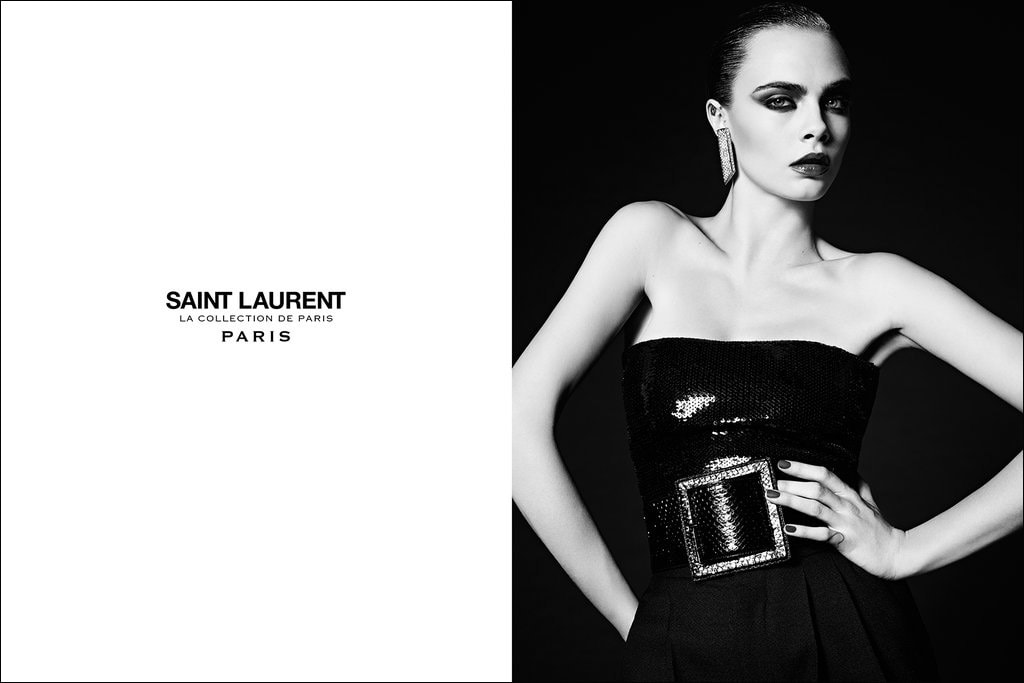 However, in spite of the differences in opinion on Slimane's designs, the numbers don't lie. Under his rule the French fashion house has seen enormous success, surpassing the growth of other, older fashion houses in a period of slow-down for the luxury fashion sector. During its fourth quarter, revenues at Saint Laurent increased 37.4 percent to 287 million euros, as the fashion house reported revenues of nearly 1 billion euros for 2015, making it one of the fastest growing luxury fashion houses in Europe. But it seems as if profits where not enough to solve the differences between Slimane and Saint Laurent in the long run. The 47 year old designer posted a photo on Twitter on Friday morning, which features the late Yves Saint Laurent partner, Pierre Bergé looking into a mirror, which is said to be symbolic and cryptic message saying farewell to his mentor.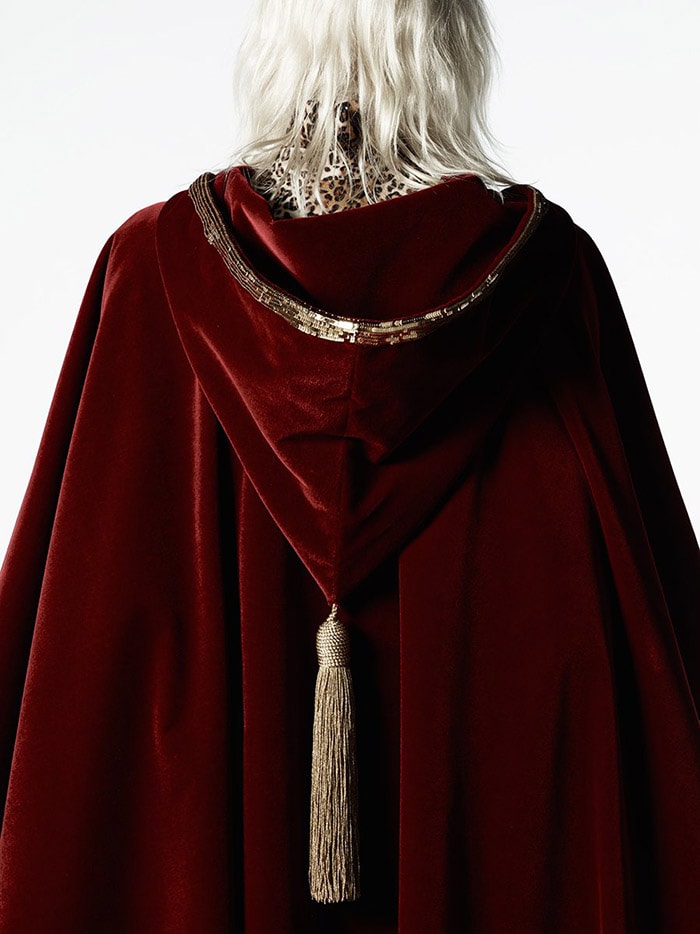 The fashion mogul himself has been in the media spotlight after making a series of comments which accuse designers offering modest or pro-Muslim fashion of taking part in the "enslavement of women."
April 1, 2016
Only time will tell who Slimane's successor will be, but his legacy at Yves Saint Laurent will not be forgotten.

Photos: YSL Twitter and Facebook