Fashion companies use modelling agencies because they don't have the in-house expertise to scout, manage and book models. These days, however, anyone can build a website with a portfolio page and present themselves as a freelance model. Is it still even necessary to hire a big-name modelling agency for a fotoshoot or fashion show? Will street casting or a shout-out via Facebook suffice? After all, aren't there enough beautiful girls who would love to pose for the camera and would not hesitate to put in a day's work in exchange for free clothes?
Model or the pretty girl-next-door?
Years ago I had a regular client through my modelling agency: Zetex. It was family-owned business with two sleepwear labels based in Haelen, a village in the province of Limburg. It was a long commute from Amsterdam and the shoot itself was hard work. The set was purely functional: the look book was always photographed against a white paper background. No exciting poses, just a few small variations: first leaning on the left leg, then on the right and, to add a little variety, maybe a hand on the hip. There wasn't a great deal of room for creativity, but because the team was so great, I enjoyed myself. I did sometimes wonder why they wanted me specifically to travel to the other side of the country every month for a rather basic shoot, which anyone should be able to do. In hindsight, I realise that pictures require a professional Taking pictures of up to forty outfits in one day, means you have to be able to change poses every couple of clicks and still manage a 'genuine' smile by the end of the day. You have to be prepared to work long hours and, despite the routine, to remain critical of the result. Of course, you could hire the pretty girl-next-door, but chances are her smiling pose would not make it to the end of the day.
Thanks to the pleasant collaboration with Zetex, they kept asking for me. If I couldn't make it during the week because of classes, they would move the shoot up to a day that I could make it, like a Sunday. Of course, this did nothing to alter the business-like nature of the booking, but in the tiny small church-going community in Limburg, it did result in certain rumours. A male employee of a sleepwear company meeting up with a young model on a Sunday? That was unheard of. Of course, modelling quickly calls to mind sleazy photographers who flirt with models and there is truth in the cliché. But you won't find it very readily in commercial business: there simply isn't enough time for that kind of nonsense. That look book needs to be filled, which takes work!
Lights on…camera ready…No show!
Despite the fact that modelling is craft (and not every pretty girl or good-looking boy possesses natural talent), many companies prefer to book models on their own. And it does have its advantages: book a freelance model and agree to a fee, without the costs of a middle man. And if the shoot goes according to plan, there really is no problem. But the reality is often far more disappointing. Because what happens when that same model is offered a more lucrative job? Unfortunately, models do sometimes disappoint, particularly when they aren't being paid (enough). They might call to cancel on the day of the shoot, or simply not show up. This is disastrous, particularly when an important photo session is involved. Fashion brands invest a great deal of time and money to create the perfect picture: they have to book a studio or location, hire a stylist, make-up artist and photographer, the latter usually accompanies by an assistant who has helped him build the entire set in advance. Without a model, though, the whole production collapses. Modelling agencies are very straight forward in these cases: a 'no show' without a valid reason results in a serious warning, at the very least, and in the worst case, immediate banishment from the agency. After all, this sort of negligence could end up costing the agency an important client.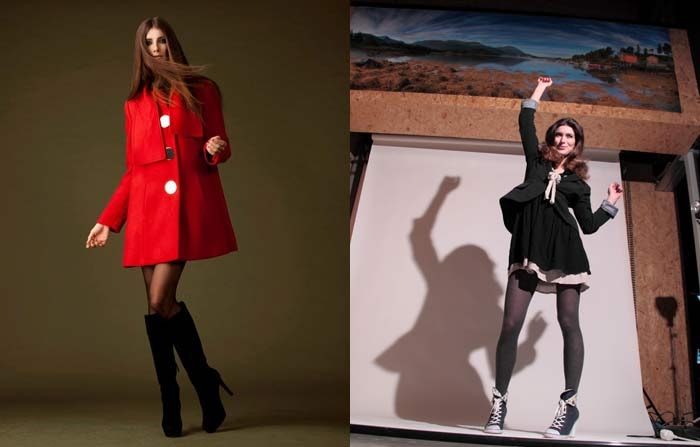 When booking through a modelling agency, you can therefore at least be assured that the model will most like turn up. You are also guaranteed a good replacement if, for some reason, the model cannot make the appointment. Working with a professional modelling agency has more advantages. Not only are the bookers familiar with the rights and duties related to the business, even more importantly, they know the models personally. At a good agency, the bookers see the models regularly. There are many reasons for the models to drop by: to pick up their portfolio's for a casting, trying on samples brought round by a fashion label, have new pictures taken or reporting on a modelling assignment abroad. Thanks to these regular visits, the modelling agency can instantly see if the model is fit, has good skin, if her hairstyle is still the same as in her portfolio pictures, if she is happy - these are all important factors for a booking.
Not only a clothes hanger, but a chameleon
People often say that models are no more than 'clothes hangers'. In my opinion, the foremost role of a model is that of chameleon. It is amazing to see how some models can transform into all sorts of different types with the help of clothing, hairstyling and make-up. To a certain extent, this obviously applies to everyone, but for models the transformation is easier because it requires a symmetrical face. A good model can appear young in one shoot, mature in the next; distant, then friendly. Psychological studies have shown that the most average faces are perceived as the most attractive. The Dutch computer artist Micha Klein studied this phenomenon with his 'Artificial Beauty Series', for which he altered scanned pictures of models on the computer using the so-called morphing-technique. The result is an unnatural but also very familiar appearance: his portraits exude something other-worldly and yet also look like real-life 'model beauties'. With the exception of a few distinct types (tattoos, piercings or a bald head as their trademark), many models therefore possess a very average - often described as classic - beauty that appeals to a large group of people. In other words, the professional girl-next-door!
Natasja Admiraal is a freelance fashion journalist, who has worked for FashionUnited since 2008, and also writes about related subjects such as jewellery and design. You might also find Natasja gracing the cover of a magazine: she has been working as a model for the past ten years.
Photo 1: A photoshoot for an editorial
Photo 2: Natasja in action during a photoshoot
Next time: Part III - The do's and don'ts during a photoshoot