Danielle Wightman-Stone

|
London - Alexa Chung is not content with just presenting TV shows, writing books, or designing denim collections, has now added tech mogul to her CV, after launching a social style app, Villoid, inspired by the computerised wardrobe in that scene in Clueless where the computer puts together an outfit from Cher's wardrobe.
Available to download via the iTunes app store, the app founded and creatively directed by Chung, is similar to both Instagram and Pinterest, but specifically for fashion with a buy it button, which allows users to upload products to form a virtual dressing room on their smartphone.
The app also allows users to follow their favourite brands including Acne, Asos, Miu Miu, Chloé, Marc Jacobs, Converse and Burberry, and even Alexa Chung for AG brand has a presence, as well as stylish fellow users, and create 'style boards' featuring their favourite products and inspirational images to build up their own profile. Once inspired, the app then allows users to purchase directly with a buy button.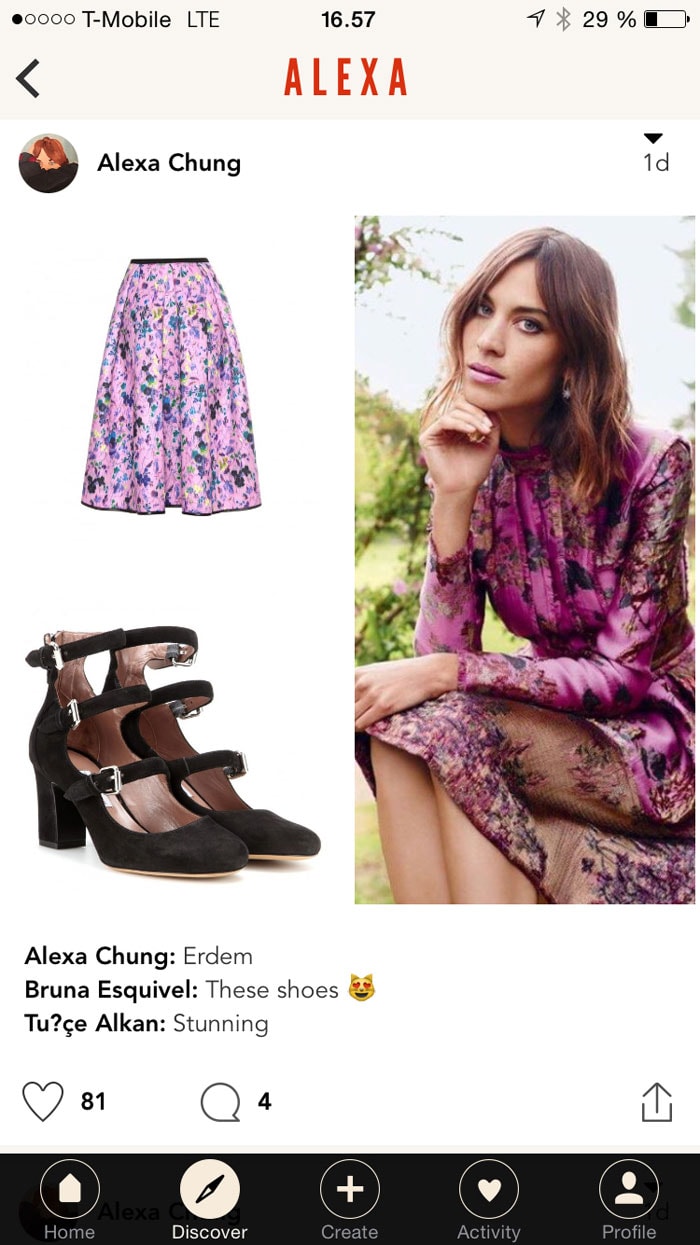 Explaining how the app came about, Chung said: "I suppose that scene in Clueless where the computer puts an outfit together from Cher's wardrobe really stayed with me. Clothes are fun, making mistakes is fun, being inspired is fun. Villoid celebrates the process of getting dressed and showing your friends."
Alexa Chung launches social style fashion app Villoid
Chung teamed up with tech entrepreneur Jeanette Dyhre Kvisvik and her team, who had been working with a similar idea, to bring the project to life.
"Alexa and I immediately bonded, merging our ideas and utilising her style genius, we have managed to make the best dressed app on the market." said Dyhre Kvisvik.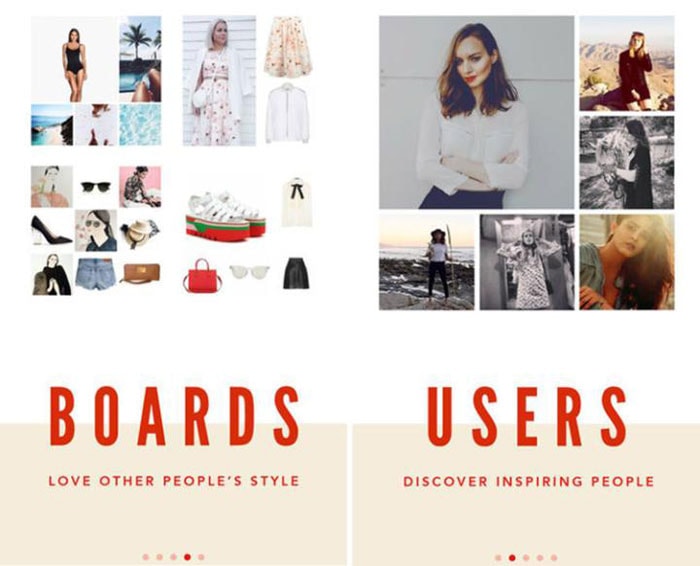 Chung added: "I wanted to get to learn something about a field I knew nothing about and I felt I could offer the tech field something I knew a lot about - clothes. Most decisions I make when it comes to new projects are based on whether it could further my education. The tech world was something I was incredibly curious about."
The app, which basically makes window shopping a social game, has already been crowned "the most addictive app" by model Pixie Geldof, an early adopter of the app. "Shout out to @chungalexa for making @villoid the most addictive app in life!" she wrote on Instagram. "Come follow me and check out my boards!"
The free app is now available globally via the iTunes app store, with an Android version launching later this year/early 2016.
Images: Villoid/Alexa Chung