Following its successful debut in Shanghai in 2018, the Young Label Awards is encouraging the up-and-coming young designer labels from Asia Pacific, to dream bigger and to be fearless in telling their visions and stories beyond their horizon. The awards are now open for entries. A selection of candidates from swim, lingerie and activewear category respectively compete to win a free booth at Unique by Mode City.
It is your turn to Shine Bright.
After the success of Young Label Awards 1st edition, which has attracted numbers of new brands from different Asian countries to join us this year. Below are the finalists as of July (list is being updated):
KAT THE LABEL
Country: Australia
Year of Creation: 2015
KAT THE LABEL was developed when Kate Nixon – the founder, just finished university and starting work in the industry as a designer. She had a passion for lingerie after completing her studies in fashion design and technology, and so was hand-making beautiful lace bralettes on the side of her fulltime job and posting them on Instagram to share with her friends. These were intricate, delicate and unique pieces and after a short time people would reach out to purchase them from her, she offered at an affordable price point and so that's how KAT THE LABEL began. The concept behind KAT THE LABEL was that beautiful lingerie can be worn every day, and doesn't need an ulterior motive.
NUDE
Country: Taiwan
Year of Creation: 2015
"NUDE" – Wardrobe Essentials for the Iconic – An underwear for every woman who is elegant, confident and has a unique style and style. Every piece of underwear is an irreplaceable essential style, and it is also an indispensable close-fitting dress in the wardrobe.
The simple and restrained design naturally brings out the exquisite and elegant temperament of modern women: microfiber and lace create a timeless style, three-dimensional cut cups to help women present a beautiful chest, exquisite skin-friendly fabrics to add wear and match and comfort. The design is inspired by the basic wear requirements of modern urban fashion women. It can be combined with the single items in the wardrobe. It presents a comfortable and elegant appearance in different occasions and timings. It has the sexy and comfortable European and American underwear, and is aimed at Asian women. Play the board and use the finest fabrics to provide a perfect and comfortable fit.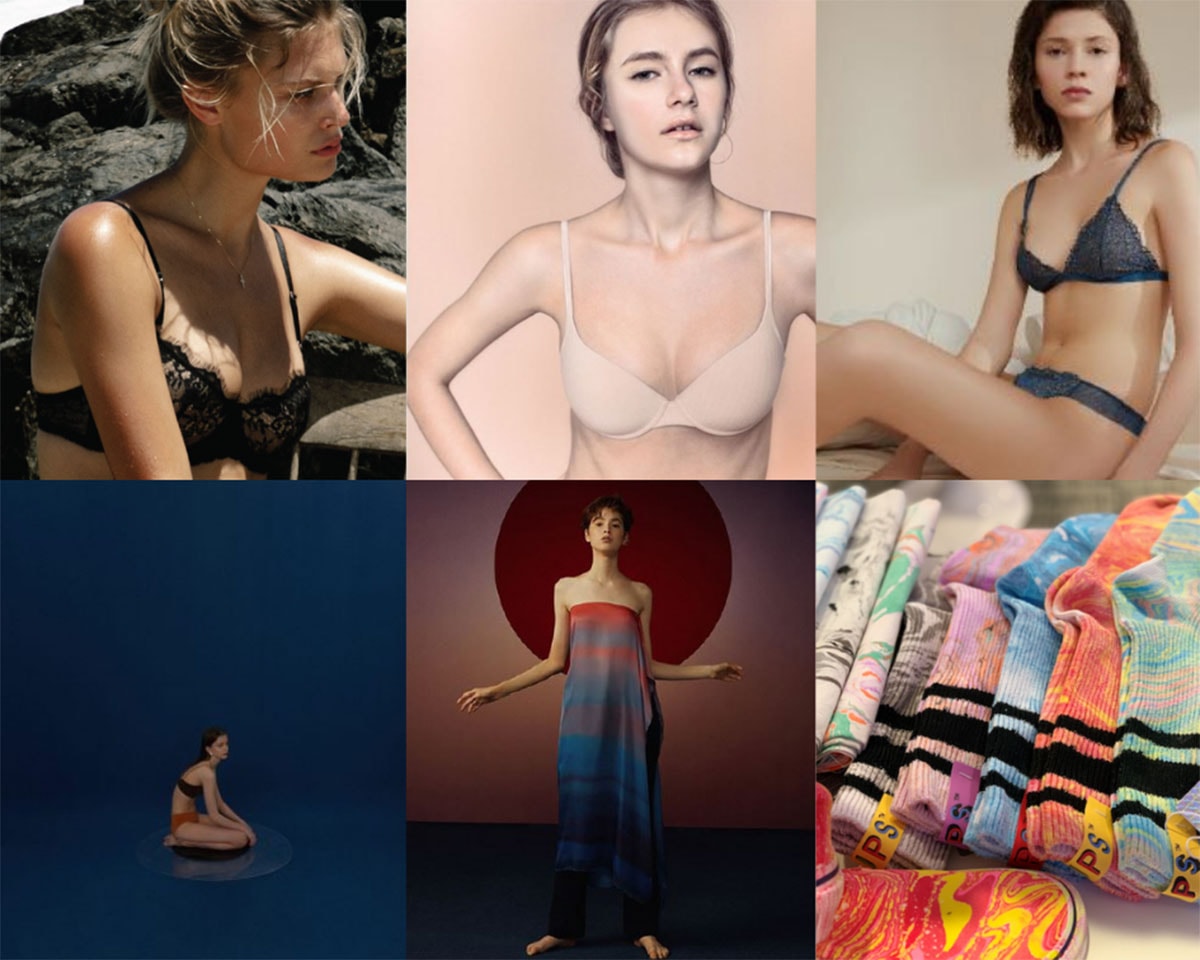 LIVARYMIO
Country: China
Year of Creation: 2018
LIVARYMIO is created by Miche Huang, who studied in ESMOD in France. The brand breaks the tradition with the internationally advanced custom design concept, reconstructs the underwear design and the scenes, and designs the sexy bodysuits for young Asian women. The aesthetic expression of loyalty to the body and mind truly blends comfort and sensuality. Since the brand has created, LIVARYMIO has built relationships with numbers of high-end buyer shop in China, meanwhile, they explored their sales channel in Lafayette Paris, also in Australia and New York.
THE BLENDER
Country: China
Year of Creation: 2018
THE BLENDER, a lingerie brand for modern intelligent woman, was born out of a love for color, architecture and art, that celebrates the natural form of a woman's body. Working out the finest customized fabric that features a delicate second-skin effect. Awaken the desire, embrace the realness. For the Chinese young generation, especially some western lifestyle women in China, traditional design lingerie cannot satisfy their life and work. Thus, THE BLENDER was born, they aim to through color, art and shape to awaken the desire in life.
ILLUSION GAME
Country: China
Year of Creation: 2017
ILLUSION GAME was founded in 2017 in Shanghai, China, the product incorporates an understanding of geometric aesthetics, creating a modern resort style through the destruction of "fabrics and lines"; as a cross-season resort category, they erase the season The concept replaces the "quarter series" with "story number", giving the product vitality that is not affected by the epidemic. They advocate a relaxed and easy vacation lifestyle, eliminating the hassle of replacing swimwear and outerwear on vacations, and shaping swimwear as part of a complete vacation style, suitable for single wear, as well as for ready-to-wear wear, for swimming and for wear. to the sun, you can wear to go shopping, or even wear to the disco. The founder – LuTing Shao built the ILLUSION GAME with the original intention of self-exploration. She wants to take women to explore the self-evolution through changing feelings and cognition. She hopes that other people who are similar with her can find what they like in ILLUSION GAME and get a sense of comfort from identity.
BOKETTO
Country: Japan
Year of Creation: 2019
"Boketto" is an onomatopoeic word in Japanese that literally means "to do nothing". It most often refers to the act of gazing vacantly, lost in your own thoughts. I'll take a rest, and just stare out into the view, thinking about anything and everything. This is a breathtakingly comfortable room / lounge wear brand rooted in such as "Boketto" moments or emotion. We only use consciously selected the finest materials, collaborate with skilled Japanese artisan, and share "Boketto" in your life.
Photo credit in the first row (left to right) by Kat the Label, NUDE, Livarymio.
Photo credit in the second row (left to right) by The Blender, Illusion Game, Boketto.