It used to be that a catwalk presentation was the definitive source of the new fashion season to come. Images from presentations would be circulated to media and industry and large, which saw fashion editors and journalists decipher the codes and trends and inform consumers what to expect once the collections became available in stores. Oh how those days have changed.
Even with the advent of social media, the fashion season is no longer about 'just' catwalk presentations for new collections. In fact the platform of a runway seems almost an accessory to the larger marketing plan of luxury brands when so much of what is to come for next season is being communicated weeks before brands actually show collections on the runway.
Take for example French luxury house Celine, who in the run-up to its Paris catwalk show on 28 September debuted a new logo nearly a month before, on September 2nd, to be exact. Incoming Artistic Director Hedi Slimane demanded a clear slate, deleting the brand's Instagram history, website data and all images reminiscent of his predecessor Phoebe Philo. Since September 2nd the brand has been drip-feeding content, such as unveiling its latest ad campaign (seen on buses, posted on September 6th) and billboards (posted on September 13th.)
But it slyly began last month when it introduced its new classic bag on the arm of Lady Gaga at the Venice Film Festival on August 30th. It was only two weeks later, on 14 September, that the house of Celine confirmed the bag was indeed 'theirs' by formally introducing it on Instagram as Celine 16, named after the address of its Paris headquarters.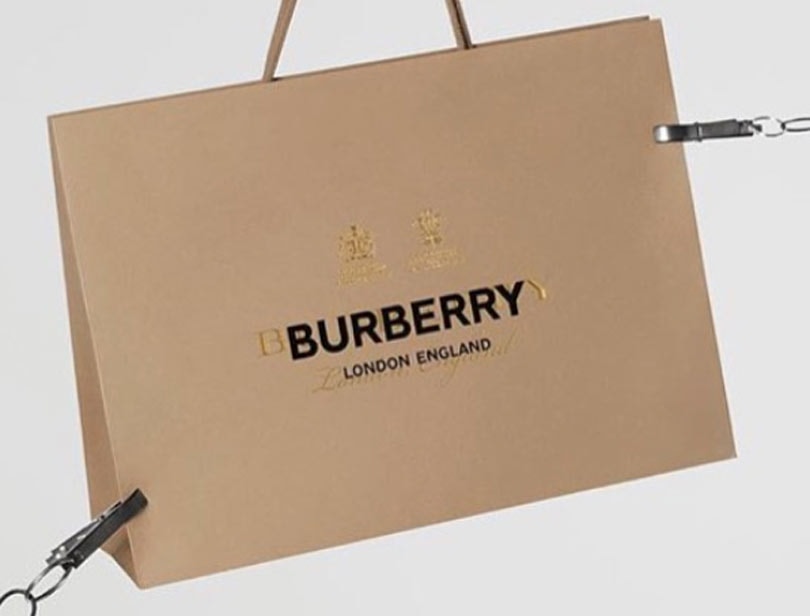 Burberry has been busy, too, sharing selective content ahead of its London Fashion Week show on Monday, 17 September. In the build-up to new Creative Director Riccardo Tisci's first collection the house debuted a new monogram and logo designed by Peter Saville on August 2nd: the start of a 'new era' wrote Tisci on his Instagram page. Then followed a bespoke gown for Beyonce for a performance on August 4th and the rollout of its new campaign and monogram, as seen on parasols on Suset Beach in New York on August 31st, busses in Hong Kong on September 2nd, and an announcement it would drop the first of its B Series collection on Instagram and We Chat on the day of its show (a post on 10 September).
So why are brands drip marketing content via social media and not their catwalk shows?
Because they will get greater publicity instead of flooding all the information at once. For those in the industry, it is a recognisable marketing technique that starts by hinting of what is to come: be it a new product, a campaign image or an announcement of a collaboration for example. That can be further followed by a release date, sharing more details and finally when/where to buy, pricing, all leading up to the actual event.
Everything we see on Instagram is marketing
In this way news items that once were revealed less strategically, are now segmented into timed posts as part of a wider campaign. Rest assured all the updates we are reading have been scheduled from a considered marketing calendar. These are not spontaneous uploads of a brand sharing its new logo identity on the day it was created.
Interestingly, research by Bazaarvoice found that consumers are catching on to marketing techniques, especially the repetitive nature of content and the dipping quality around influencer marketing. 62 percent of consumers now feel that influencer content takes advantage of impressionable audiences by being too materialistic (55 percent) and misrepresenting real life (54 percent).
"Not only is content suffering, but with advertiser pressure to create more content, reach more people and at a higher frequency, there are an increasing number of headlines uncovering the extent of the 'fake followers' phenomenon" said Keith Weed, Chief Marketing & Communications Officer at Unilever, in Bazaarvoice's press release of "Content Called Out."
While social media, especially Instagram, is a key source of B2C communication, let's see how consumers respond to the authenticity of their drip marketing techniques.
Photo credit: Burberry website, Celine website
Want to stay up-to-date on the latest developments in the fashion industry? Sign up for the FashionUnited newsletter!