London - Following in the footsteps of its parent company H&M, high street retailer Cheap Monday has launched a new initiative encouraging consumers to recycle their unwanted garments in exchange for in-store discount voucher, known as the C/O Cheap Monday Project.
Cheap Monday launches new recycling project to drive sustainability awareness
Together with I:CO, part of the German Soex Group which provides the infrastructure for the recycling initiative, the C/O Cheap Monday Project will see the fashion retailer install recycling bins in key stores in London, Copenhagen, Paris, Beijing and Shenyang. Consumers will be encouraged to deposit their old and unwanted clothing, regardless of the brand, quality or the items condition, in the bins in exchange for a discount voucher to be used in-store with their next purchase. Through this recycling scheme, Cheap Monday aims to help cut down on textile waste whilst increasing awareness surrounding the millions of tonnes of unwanted clothing and footwear left to rot in landfills around the world each year.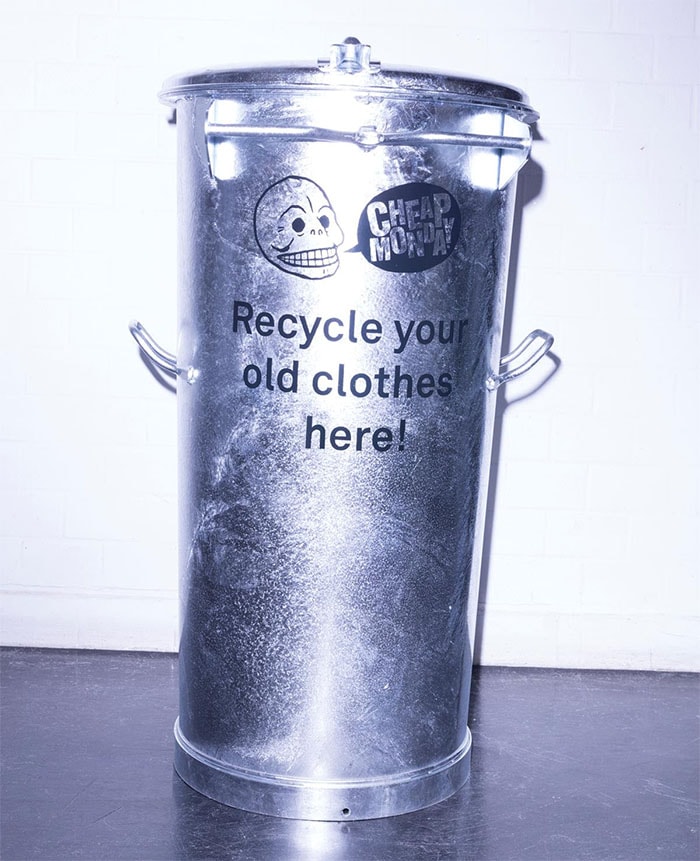 In addition to introducing recycling bins in-store, Cheap Monday will also launch a new capsule collection, made from recycled textiles and apparel. The limited edition, 500-piece capusle collection will be made by hand from unwated and recycled textiles in the brands studio in Stockholm, as the brand moves together with its parent company and sister label &Other Stories to 'closing the loop' in apparel manufacturing.
The capsule collection is set to offer the brand's denim "tight" jeans as well as bomber jackets, t-shirts and sweats in unisex styles and sizing. Set to launch in October 2016, the strictly limited edition range will be available in stores as well as online. "The C/O Cheap Monday Project seeks to give some positive feedback to Mother Nature and to encourage its audience to join the brand in its journey towards a more sustainable future for all," said the label in a statement.
Founded in 2004 in Stockholm, Sweden, the denim brand was acquired by H&M in 2008. Since then the brand has grown to count over 1800 stores across 35 countries.