E-commerce is the wave of the future, and has allowed more niche brands to appeal to a wider consumer audience. One of those brands is Shanghai-based Chenpeng, whose "HIMA LAYA" inspired collection was edgy, avant garde, very streetwear, and will arguably be on the backs of the street style stars across the globe come fall.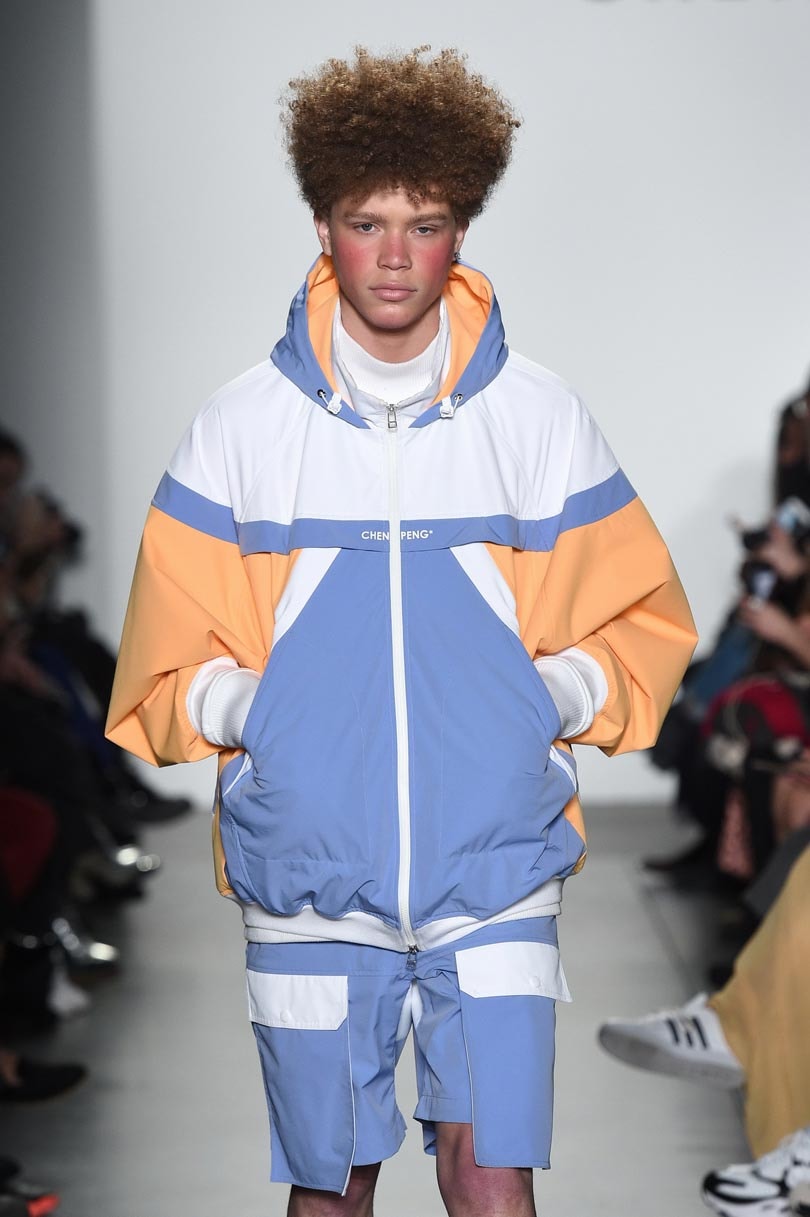 This season designer Chen Peng did snowy inspired prints and color blocking inspired by the Himalayan mountains, which were seen throughout the collection from three different viewpoints. The collection featured textiles such as composite TPU, wool knit and faux fur. Outerwear was the big statement of the collection with space age style coats with a neo-futuristic feel.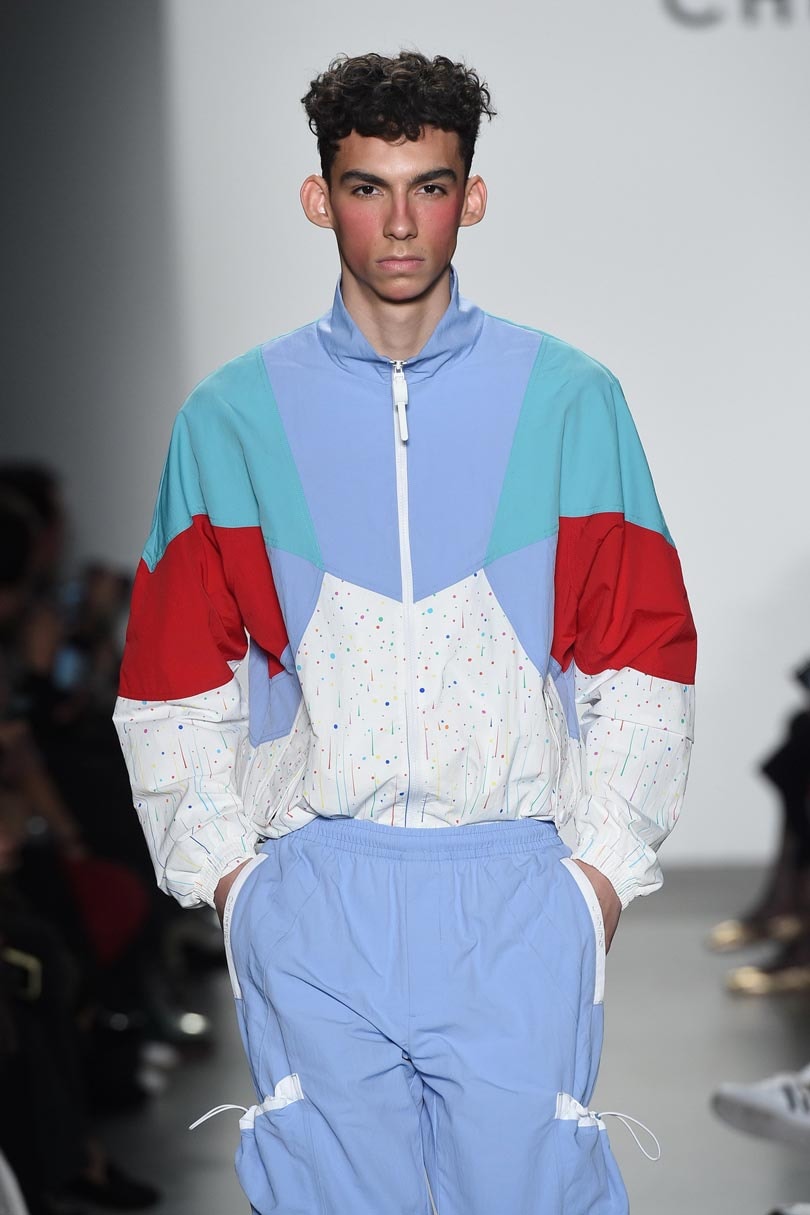 This collection marks the designers sixth release, and he's still holding true to his commitment of one-size fashion. While his stuff is avant garde, a one-size approach is able to reach more consumers, as one-size clothing is a niche market, but one with mass appeal as consumers are notorious for complaining about the fit of a garment.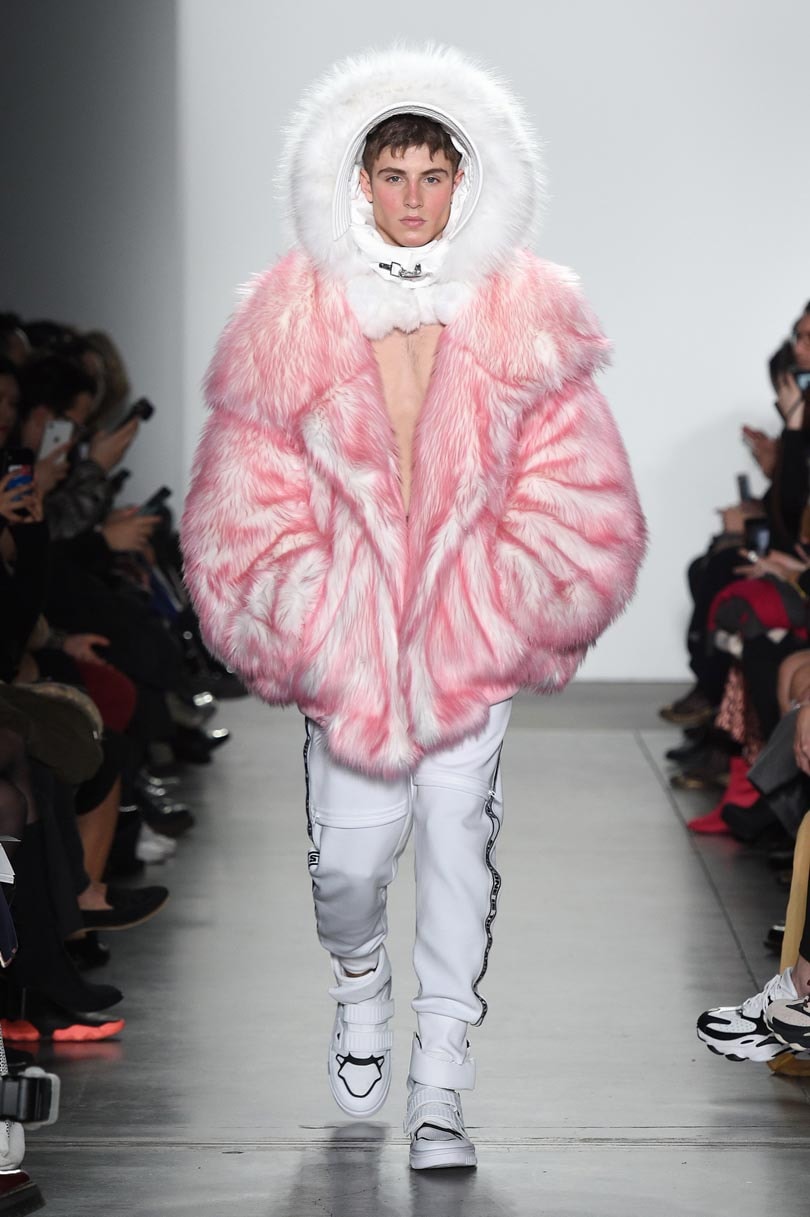 Key elements of the collection included the multi-handed palm-shaped down scarf symbolizing the Hada in Tibetan costumes, double-faced down jackets in "One dress and two wear" style, multi-functional ski jumpsuits, and sequin down jackets.

The fall/winter 2019 collection also includes a series of crossover products with Li Ning, China's sportswear giant, for its e-commerce 'Tracing(SU)' series, centered around the theme of "Transformation of Sky Eyes" from the book "Heavenly Creations".

Currently, the brand counts 15,000 customers who shop from over 70 stores around the globe. With their efforts toward e-commerce, the brand will likely still remain niche, but find a growing customer base.

photos: courtesy of Gia Kuan