No one is forgetting about women's empowerment for even a second this season at New York Fashion Week, and that includes luxury shoe designer Chloe Gosselin. This season, the designer brought together a diverse cast of women, including transgender model Leyna Bloom, to showcase her new spring/summer 2019 styles. The models were seen conversing in shadows, with only their legs and shoes visible. Gosselin's aim with this was to portray the quintessential Chloe Gosselin customer who can come from any background and still feel connected to other women.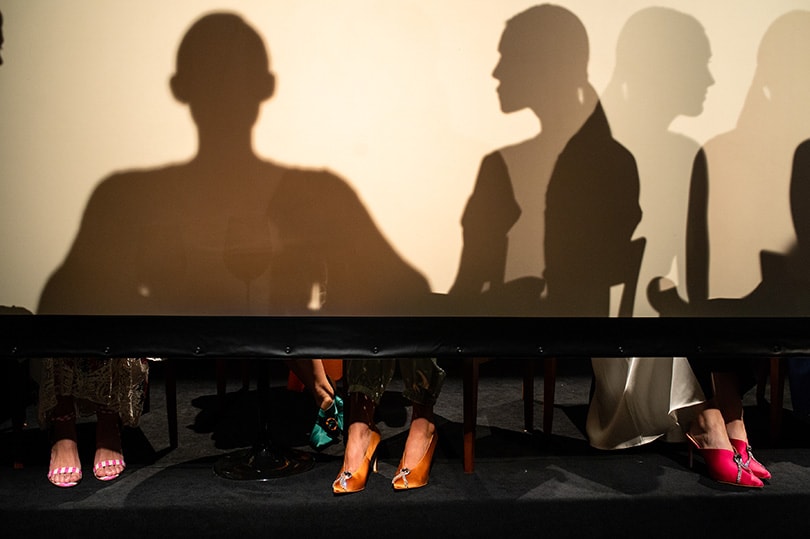 Chloe Gosselin is all about women's empowerment at NYFW
"It's always about the woman behind the shoe, and they are always my inspiration," Gosselin said to FashionUnited. "I wanted to bring that idea and conversation to have girls of all backgrounds and ethnicities, including LGBT, to bring them together in this idea of conversation with only their shadows visible to showcase their connections to other women in the room."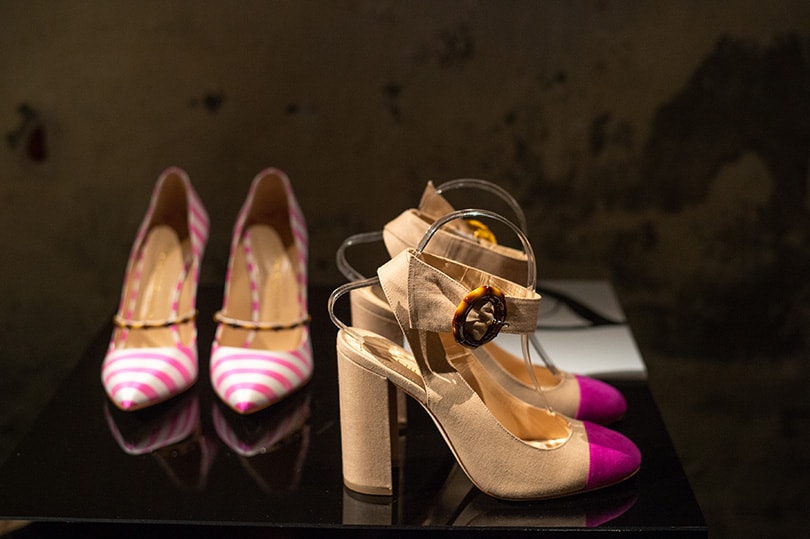 With the 2018 midterm elections on the horizon, Gosselin partnered with Rise Up and Vote to encourage millennials to vote. The soundtrack at her presentation included combined speeches from Malala Yousafzai, Hillary Clinton, and Chimamanda Ngozi Adichie highlighting the importance of using one's voice to bring change.
"I really think fashion is a great medium, and whatever voice you have use it," Gosselin said to FashionUnited. "That's what keeps me going, and it was hard to keep going for a while. But, we can't forget who is behind this. It's our customer, and whatever I'm living right now, she's living it too. I feel that real connection to the woman behind the product."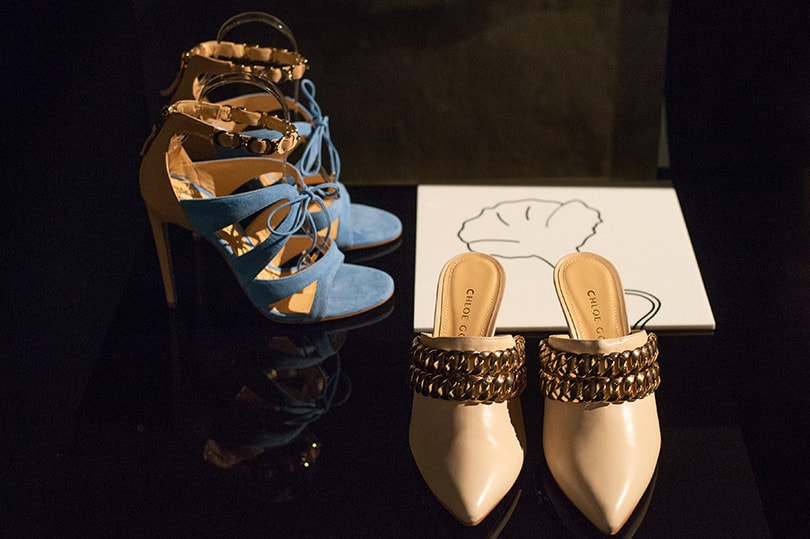 This season, Gosselin introduced new details to her line including crystal hardware elements, a more refined version of her signature wave shape, pointy toe sandals, bamboo buckles and lace. The collection referenced vintage styles with materials like satin, and had other modern pieces with new twists, including mules with chunky gold chains. Delicate gold link hardware offered a new take on Gosselin's signature crescent moon motif. It was a collection that was ultimately and timelessly girl power.

photos: courtesy of Purple PR