Danielle Wightman-Stone

|
International showcase for emerging talent Fashion Scout, which takes place during London Fashion Week, has named Hong Kong-based fashion brand I-Am-Chen as winner of its spring/summer 2019 Merit Award, a talent initiative worth 20,000 pounds across three seasons.
In winning the Merit Award, I-Am-Chen, founded by designer Zhi Chen, will receive a fully sponsored catwalk show with Fashion Scout with space to host press and buyers.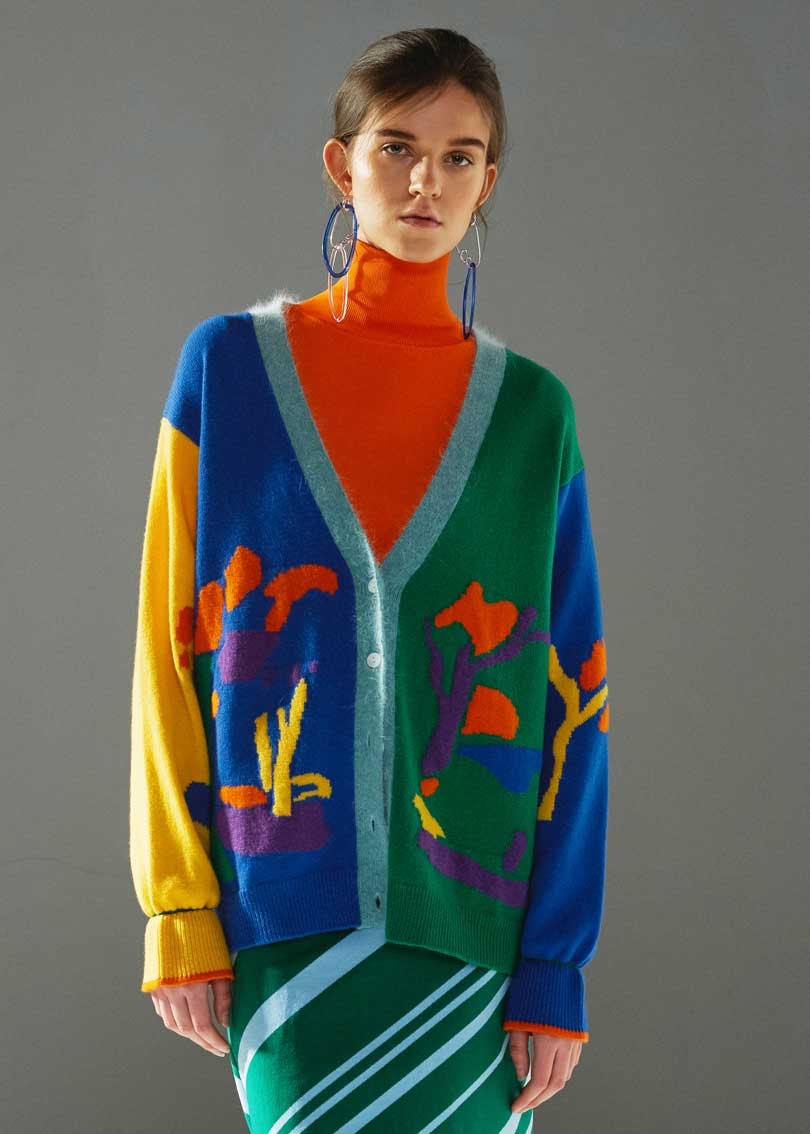 Commenting on her win, Chen said in a press release: "I can't believe this actually happened! I had seven days to create samples before the final selection panel; I ran to the factory to start immediately after I heard from Fashion Scout that I got into the last round.
"Because we could not find anyone who was going to London from China to deliver the samples, I decided to fly in myself, keeping my fingers and toes crossed! I had such a great experience working with the Fashion Scout team last season as a winner for the Ones to Watch show and I am so excited about having my first individual show with Fashion Scout. It is going to be a 20+ look all knit spring/summer collection. I can't wait to present how far knit can go in the summer."
The brand, which has a colourful aesthetic, was chosen from hundreds of entrants by a judging panel including Martyn Roberts, Fashion Scout's founder and director, Ida Petersson, womenswear buying director at Browns and fashion stylist and show producer Joe Toronka.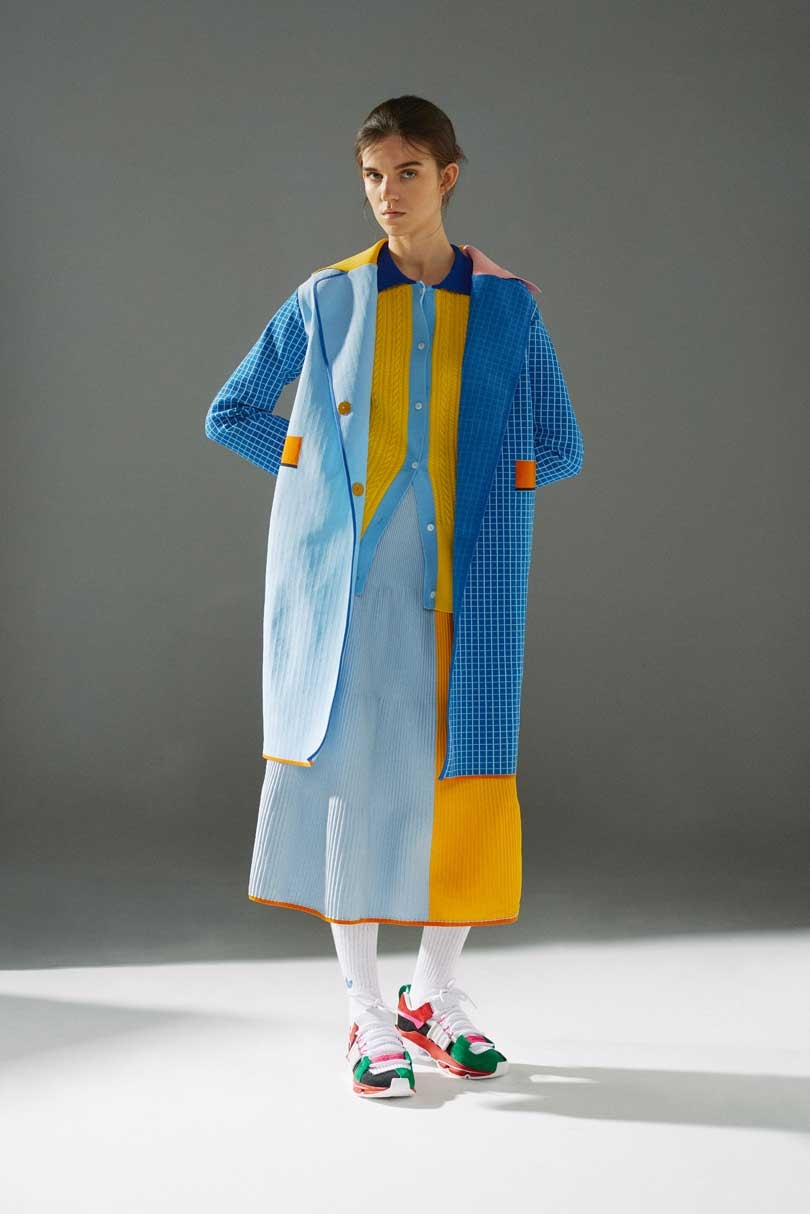 Hong Kong-based I-Am-Chen wins Fashion Scout's Merit Award
On naming I-Am-Chen as the Merit Award winner, Roberts said: "We are extremely excited to award I-Am-Chen the Merit Award following their exceptional and well received collection as part of the AW18 One's To Watch Award at Fashion Scout.
"The brand was a easy decision for the judging panel to award Merit to, due to the eye catching colourways, intriguing knitting techniques and thought through design process. Fashion Scout are excited to give I-Am-Chen the opportunity to continue building the brand and profile here in London."
I-Am-Chen is now in its fourth season and has become known for its colourful and playful knitwear, inspired by the artworks of Alexander Calder and David Hockney. As well as being fun and light-hearted, Chen also showcases her technical skills using various knitting machines in her designs, as well as challenging the definition of knitting by exploiting the potentials of advanced machines, applying state-of-art techniques and using unconventional yarns, added the designer.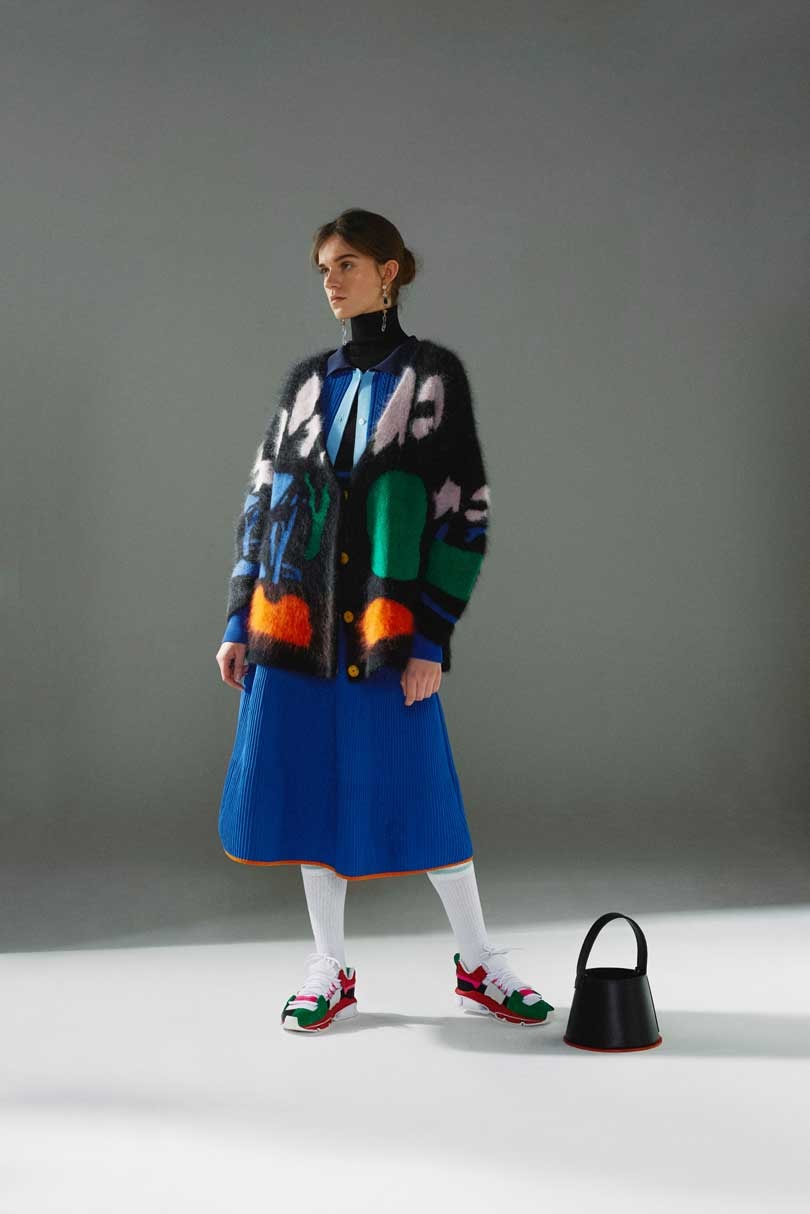 Chen is a graduate of Donghua University in Shanghai, and then continued her studies with a scholarship at Parsons School of Design in New York before completing a masters with distinction at the London College of Fashion. In 2014, Chen won the Young Emerging Designer Award by Shanghai Education Authority and was the winner of Fashion Scout's One's to Watch award in 2017. In addition, Chen is also a finalist for the 2018/19 International Woolmark Prize, which holds its final in February 2019.
The Merit Award was created in 2009 to support and develop new designer businesses on a global level, and the talent initiative has helped propel the careers of numerous designers including Eudon Choi, Roberts| Wood, David Koma, Hermione De Paula, Georgia Hardinge, Phoebe English, Katie Ann McGuian, and Edda.
Images: courtesy of I-Am-Chen/Fashion Scout