Danielle Wightman-Stone

|
International showcase for emerging talent Fashion Scout has named the four winners of its Ones to Watch award for London Fashion Week autumn/winter 2018 - Maddie Williams, I Am Chen, Susan Fang and Kristel Kuslapuu.
For the first time in the history of the award, the autumn/winter 2018 winners are presenting in two different formats with Maddie Williams, I Am Chen and Susan Fang exhibiting in a group showcase in the vestibule catwalk hall, while the final winner Kristel Kuslapuu will be showcasing within the Fashion Scout presentation studio.
Fashion Scout founder and director Martyn Roberts said: "This season's Ones to Watch truly demonstrates what the award was created to showcase and we are excited to have expanded the award across the catwalk and presentation studio to fit with our winner's creative views.
"We have a bold and colourful eclectic mix of designers from diverse cultures, making Ones To Watch the highlight of the A/W 18 schedule."
Maddie Williams
British designer Maddie Williams is a graduate from Edinburgh College of Art, who showed how 'eco' fashion can still be exciting and avant garde with her graduate collection in 2017 at Graduate Fashion Week. Her use of silhouette and texture saw her scoop both the Catwalk Textiles Award and Dame Vivienne Westwood Ethical Internship Prize.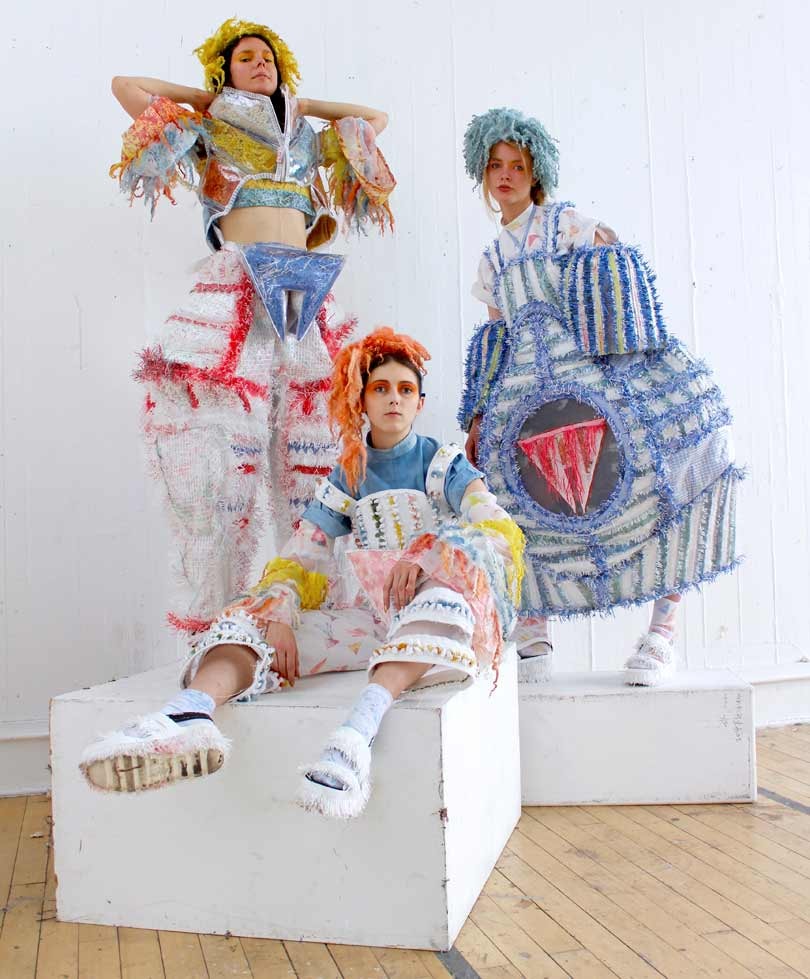 On winning Ones to Watch, Williams said: "Receiving this award was something I was 100 percent not expecting, and took me completely by surprise! It was a very good surprise though and I am really humbled and excited to have been picked, it's a great opportunity to get to generate some new work and show to a wider audience! I want to thank Fashion Scout for being so supportive of me and my progression as an emerging designer!"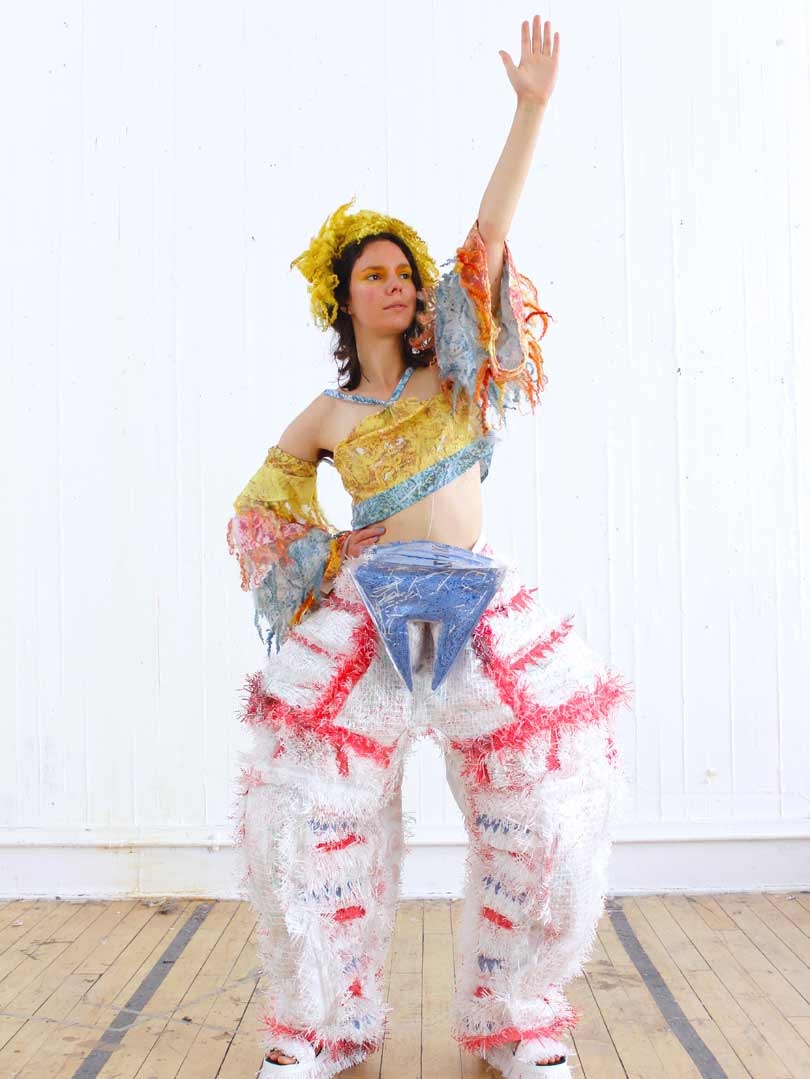 I Am Chen
Hong Kong-based designer Zhi Chen, behind knitwear label I Am Chen, is the second winner, Chen completed a Masters at London College of Fashion. Her label, I Am Chen, is now in its third season and focuses exclusively on knitting with the aim of challenging the definition of knitting by creating garments made by advanced machines with new techniques, using unconventional yarns. The playful knitwear is already stocked in concept stores Machine-A, Siku and Art and Zimt.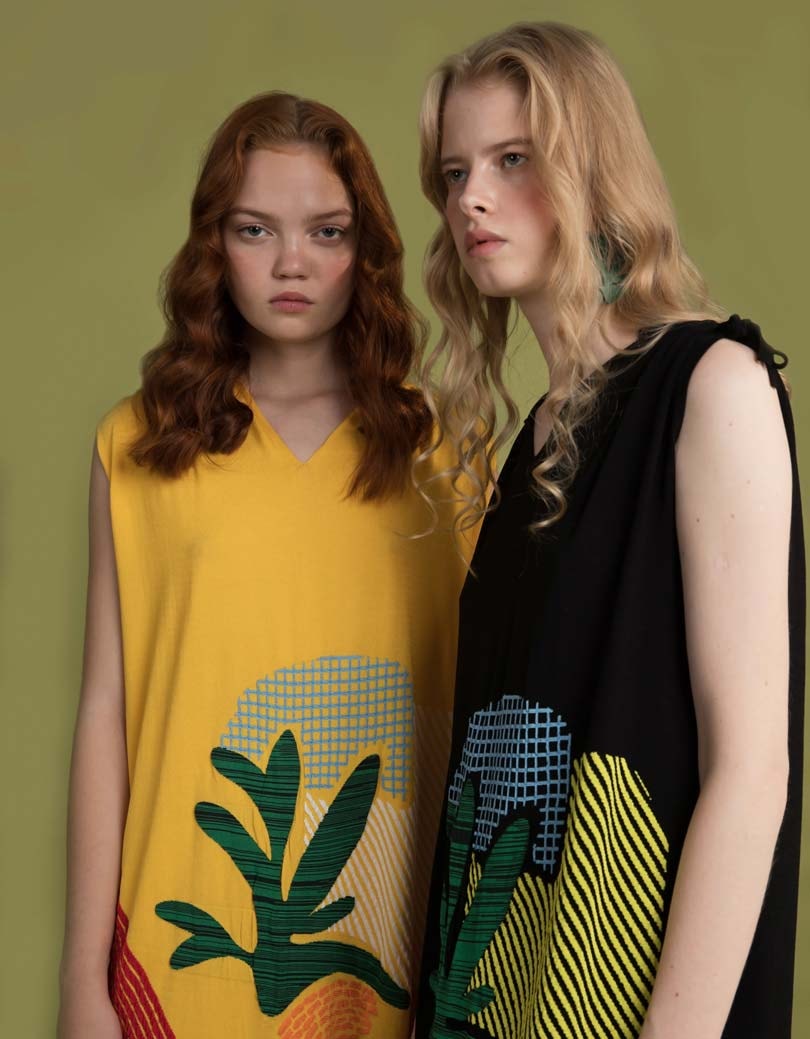 "It is truly an honour," said Chen upon winning Ones To Watch, "It strengthens my belief in knitwear and I am extremely excited about the runway show, it is going to be the first time I come back to London after I graduated."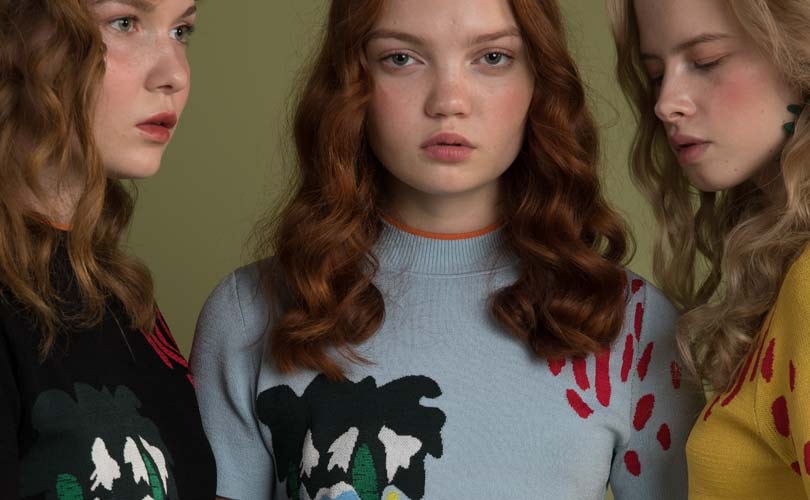 Susan Fang
Central Saint Martins graduate Susan Fang has been developing her eponymous label for the past three years whilst working under major design houses. Her 2015 graduate collection was widely applauded by the press for presenting original alternatives to the usual garment, by exploring the interaction of the body with clothing, through the exploration of new colour dimensions and fresh silhouettes. Her autumn/winter 2018 is highly anticipated and will present an entirely new air-weave technique that allows the fabric itself to float between the two and three dimensional.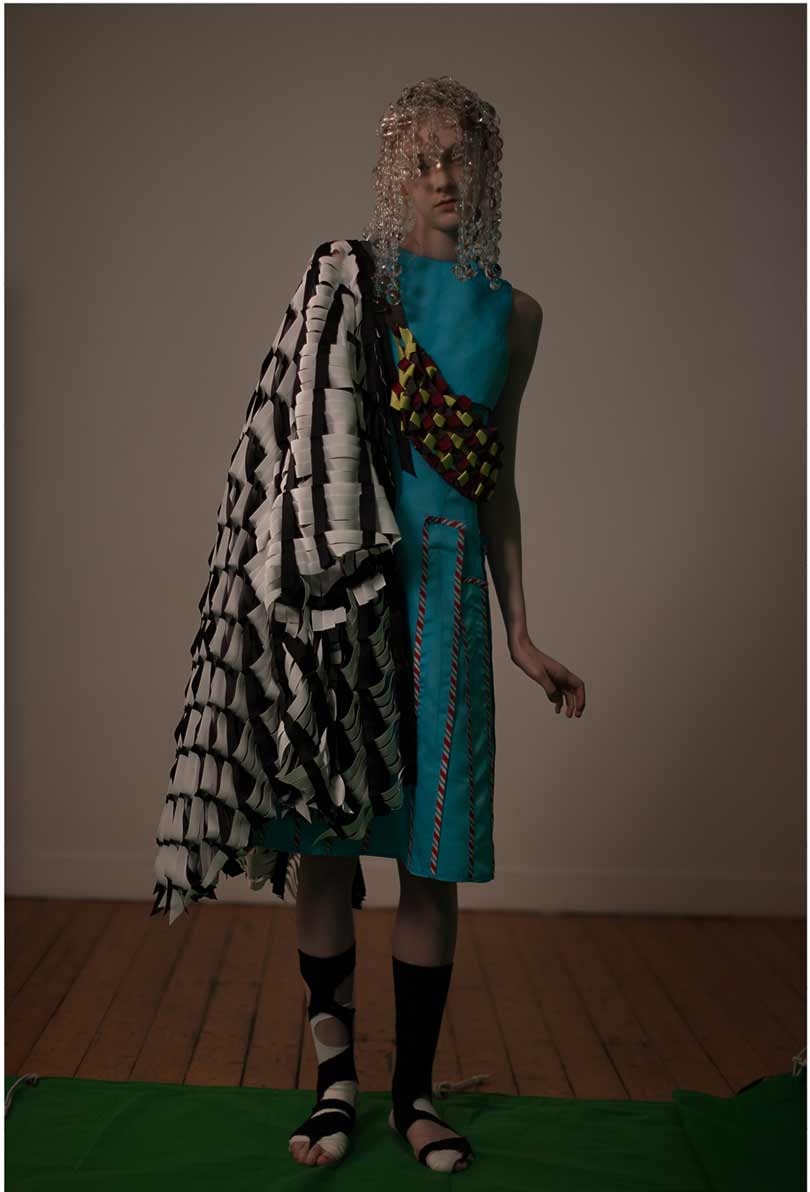 Fang said: "For an emerging designer and brand, Fashion Scout is a great platform and show to immediately be seen by such an wide audience and the press, as well as generous support from the Fashion Scout team and sponsors. I am extremely excited for this amazing opportunity to showcase my labels debut collection."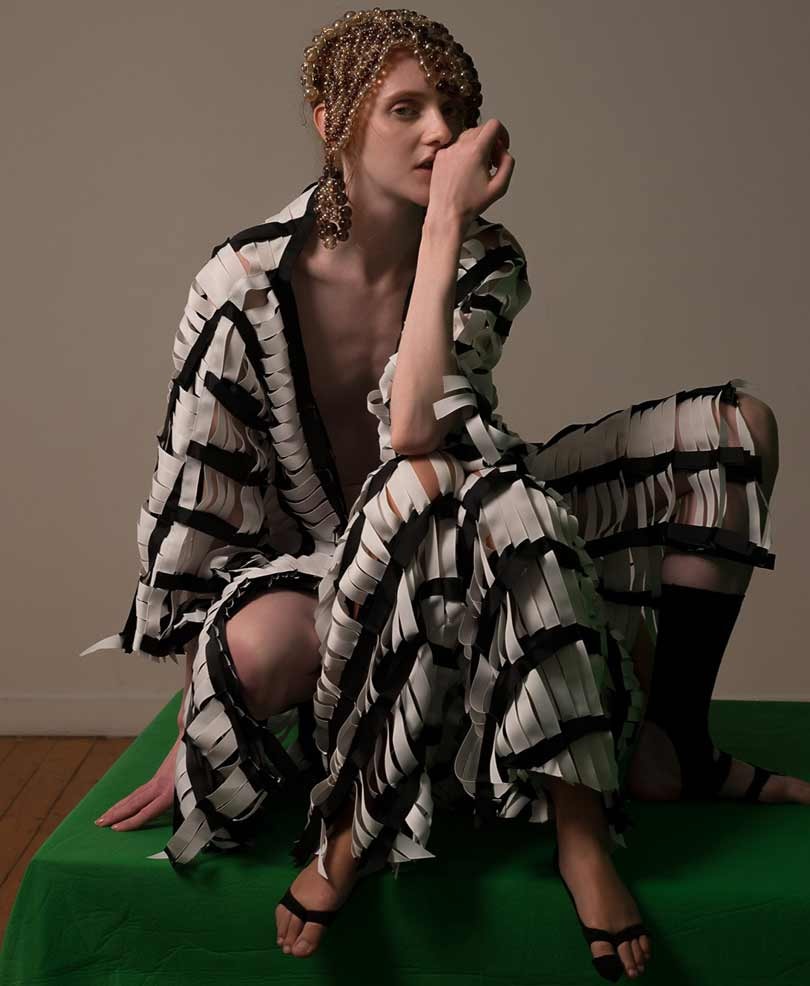 Kristel Kuslapuu
The final winner is Estonian-based Kristel Kuslapuu, her eponymous label caught the eye of the judging panel at Talinn Fashion Week for her use of sculptural forms, bold colours, unique patterns, and for sharing provocative messages that transcend traditional gender conformity.
Kuslapuu said: "For me winning was a reassurance that I am at the right place doing the right thing. The excitement of fulfilling one of your dreams is indescribable. I really do feel like I have found something that I am meant to do.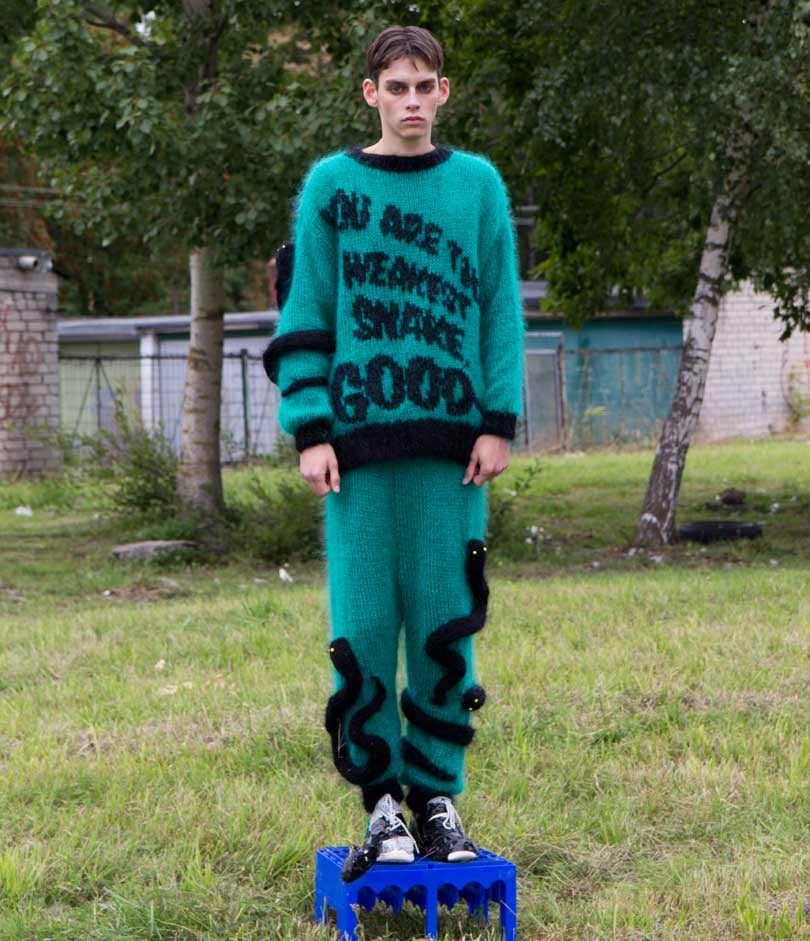 "Whilst years are passing I feel more and more obliged to give back to mother earth and having this opportunity to share my art with the world is as given from above. I feel very grateful."
This isn't the first win for Kuslapuu, her label also scooped 2008 and 2009 SuperNoova in Estonia, Lithuania Fashion Injection and ERKI Fashion Show, alongside being showcased for Estonia at London Fashion Week in the International Fashion Showcase 2014.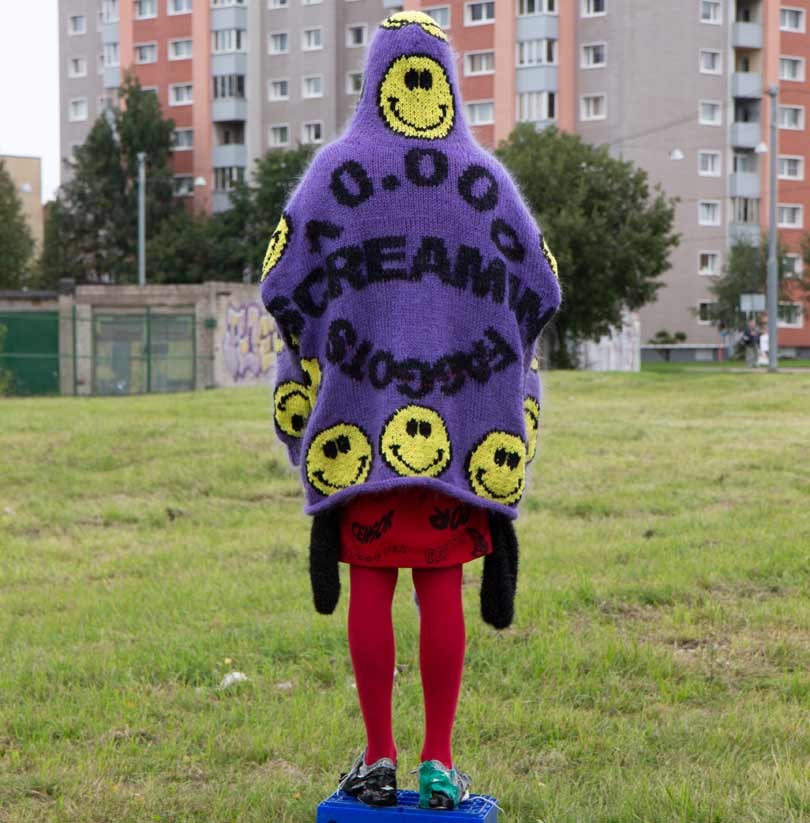 Fashion Scout's Ones to Watch was created in 2014, the autumn/winter 2018 collaborative show to promote emerging talent will mark its 10th season. Previous winners that have seen their profile raised from the honour include Eudon Choi, Georgia Harding, Phoebe English, Helen Lawrence, and Edda.
Fashion Scout will present its Ones to Watch catwalk Show during London Fashion Week on February 18, while the presentation will take place on February 19.
Images: courtesy of Fashion Scout