Danielle Wightman-Stone

|
Fashion retailer H&M has unveiled the first looks for its new technical high-fashion sports collection, For Every Victory, which has been developed in collaboration with the Swedish Olympic team.
The collection focuses on core sports and training pieces, with all garments tested by the athletes on the Swedish Olympic team, who advised the brand on design, performance and wearability. As H&M is also designing the team's kit for the upcoming Rio Olympics, the collection has a similar aesthetic with a colour palette of black, grey, dusty pink and gold.
For Every Victory centres on performance T-shirts, running shorts and leggings, as well as sports bras for women, jackets, sports accessories, and hats. The collection features technical benefits including quick-drying, breathable materials designed to help optimise performance, while recycled polyesters prove that high-function sportswear can also be conscious and more sustainable.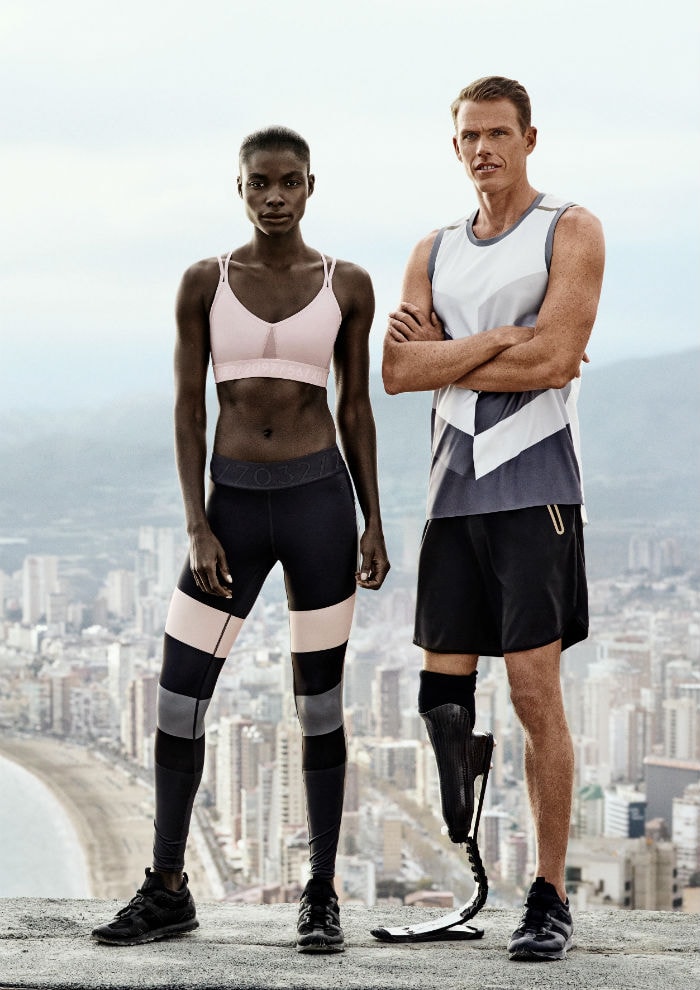 "This is a collection about performance with great style and the input of the Swedish Olympic team has been invaluable in the creation process. The result is high fashion technical sports pieces for everyone to wear," explains Pernilla Wohlfahrt, design and creative director at H&M.
H&M showcases For Every Victory sportswear collection
The collection, which launches in store and online on July 21, is being promoted through a campaign fronted by inspirational personalities who the retailer states have "all achieved their own victories," whether in sport or through life experiences, including Caitlyn Jenner.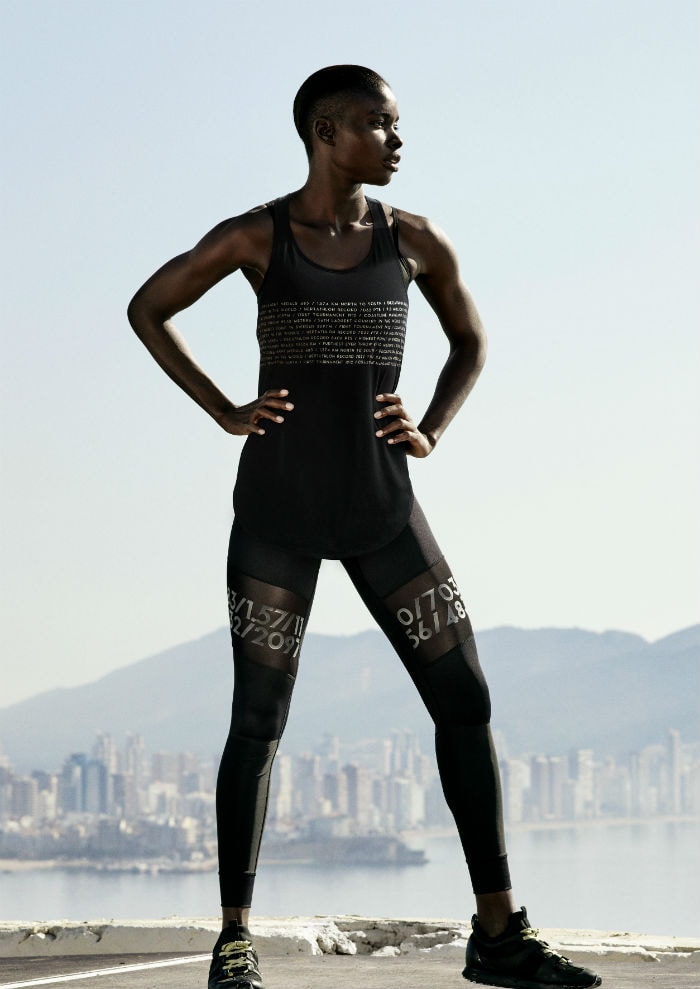 The retired Olympic gold medalist, formerly known as Bruce, who transition from male to female last year, will star alongside other stars including gymnast Chelsea Werner, who has never let Down Syndrome halt her progress, surfer Mike Coots who still takes to his board even though he lost his leg in a shark attack, and boxer Namibia Flores who has fought against prejudice to pursue her dreams.
The For Every Victory collection launches on July 21, with prices ranging from 3.99 pounds for a headband to 29.99 pounds for the leggings, and 39.99 for the jackets.
Images: Courtesy of H&M