Trendstop's print experts bring you the essential looks from the international Fashion Week events that will be directly impacting the women's fast fashion market. As the transseasonal trend gathers momentum, bold designs and vibrant colours are becoming an increasingly important aspect of Fall Winter seasonal print and pattern. Our comprehensive catwalk coverage and dedicated print galleries evaluate each trend's commercial value and longevity, giving you the best possible basis for your decision making.
This week, FashionUnited readers get an exclusive look at three key womenswear print trends. Traditional print motifs are revamped and refreshed for the new season. Hyper Tribal and Bold Stylised Botanicals take ethnic and floral themes to the next level, playing with scale and imbuing patterns with saturated colour. Elevated Art Deco revives the era's elegant, geometric aesthetic with a thoroughly modern monochrome palette.
Hyper Tribal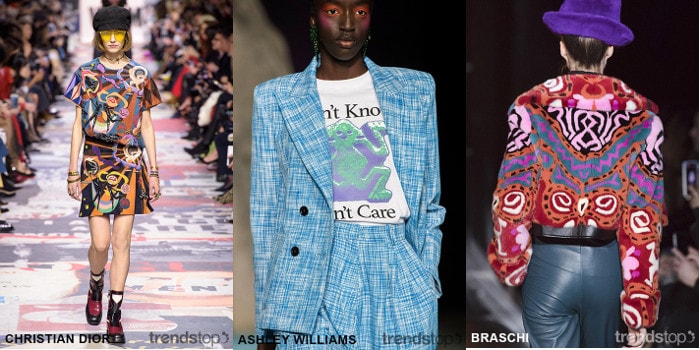 Tribal prints are amplified for FW18-19 with eclectic placements and an excitable colour palette. Artistic influences are traditional patternation are translated into fabric weaves and knitted constructions while graphic placements have a creative street art streak.
Elevated Art Deco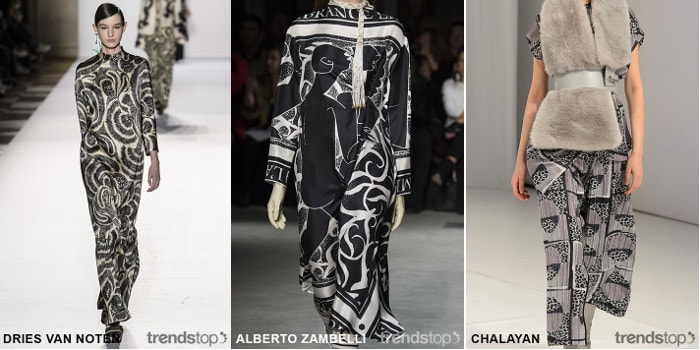 Graphic, Art Deco motifs are modernised through the use of more blackened tones. Silken fabrications complement the luxurious high-end aesthetic of the original era while monochrome contrasts and contemporary thematic references provide a contemporary update.
Bold Stylised Botanicals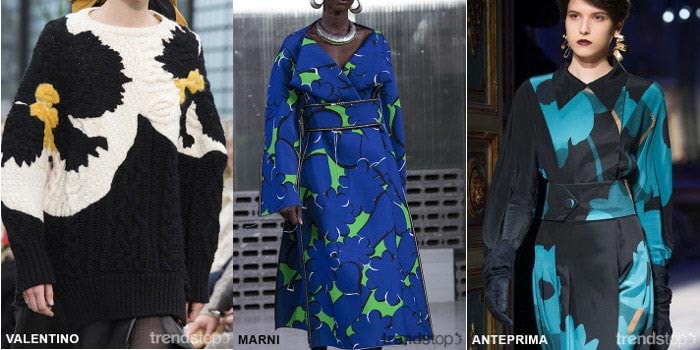 Floral prints make a bold statement for Fall/Winter 2018-19 with lush, vibrant shades in an explosion of scale. Abstracted renderings and magnified views put a modernist slant on a staple print motif, highlighted by a strong, contrasting two-tone palette.
Exclusive Offer
FashionUnited readers can get free access to Trendstop's Fall Winter 2017-18 Contemporary Print Forecast, a curated overview of the most influential Pairs collections. Simply click the banner to receive your free report.

Trendstop.com is one of the world's leading trend forecasting agencies for fashion and creative professionals, renowned for its insightful trend analysis and forecasts. Clients include H&M, Primark, Forever 21, Zalando, Geox, Evisu, Hugo Boss, L'Oreal and MTV.
Images courtesy of Trendstop: Christian Dior, Ashley Williams, Braschi, Dries Van Noten, Alberto Zambelli, Chalayan, Valentino, Marni, Anteprima, all Fall Winter 2018-19.