Gucci is extending its luxury quirky aesthetic to the home this September. The company announced a new furniture and decor line will debut during fashion week.
Gucci will sell furniture, crockery, soft furnishings and other household goods products both in its flagship stores and on its ecommerce.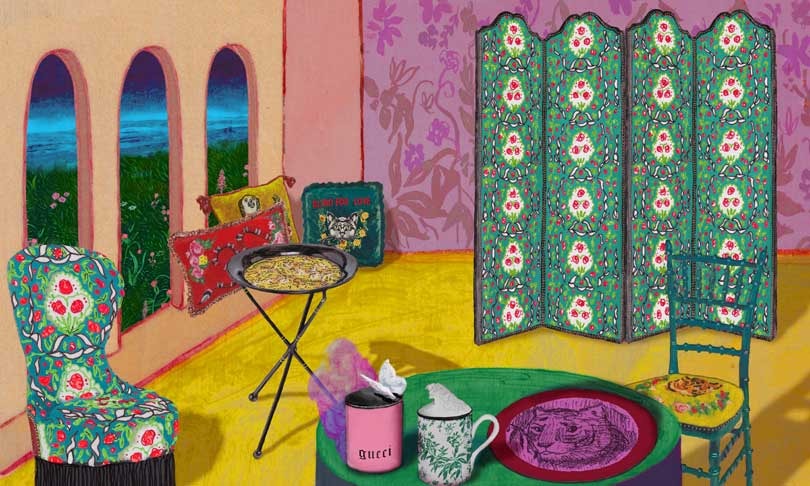 Gucci stated it would not operated separate stores for its furniture, rather merchandise the pieces throughout its current stores, with the 'home' as inspiration.
The collection will transpose Alessandro Michele's vision for the house, including his print-heavy designs and motifs. According to Luxury Daily, one such example is a red lacquered chair featuring an upholstered seat embroidered with a cat's head and flowers. Other motifs seen on designs include the Gucci Garden's flowers, bees and butterflies, as well as tigers and dogs.
Gucci Décor will be launched from September with a global roll-out in Gucci flagship stores, online at gucci.com and selected specialty stores.
Photo credit: Gucci