Danielle Wightman-Stone

|
Italian apparel, lingerie, swimwear and hosiery brand Calzedonia has held its annual catwalk show in Verona to showcase its spring/summer 2018 swimwear collection.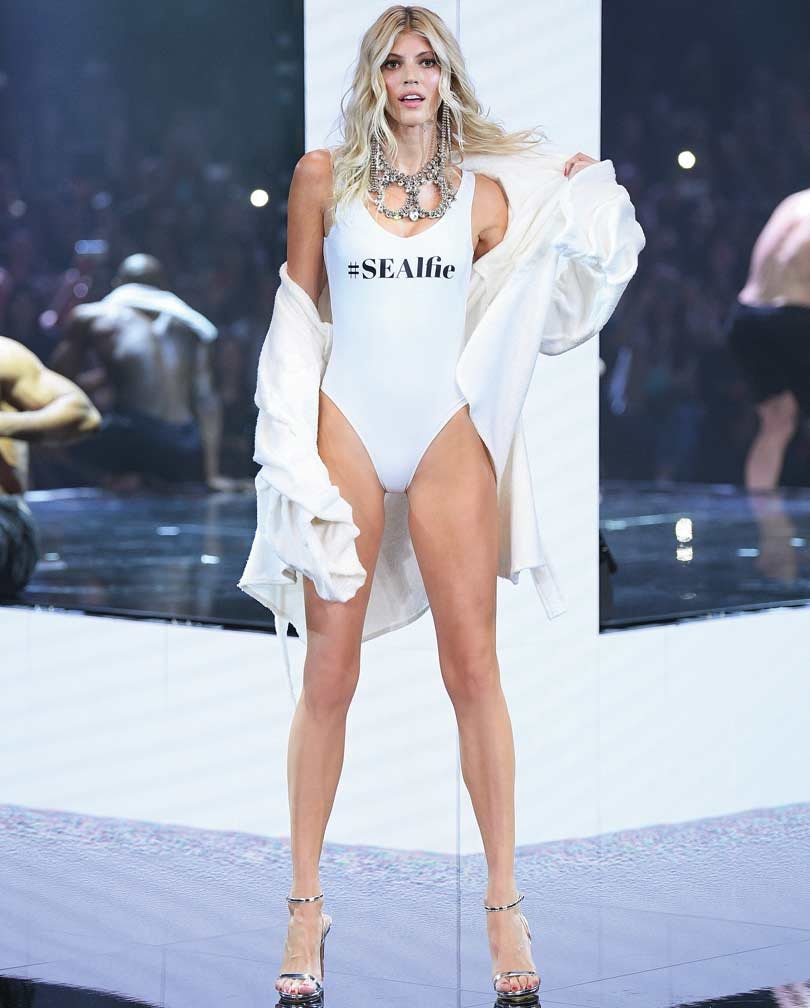 Models Cindy Bruna and Devon Windsor took to the catwalk to showcase the brand's first ever beachwear special edition collection, which includes 5 bikinis and 3 one-pieces featuring silver sequins, ruffles, and polka-dot tulle detailing. The line has been designed to be not only worn on the beach and in the pool but also as outerwear when combined with some denim or a skirt.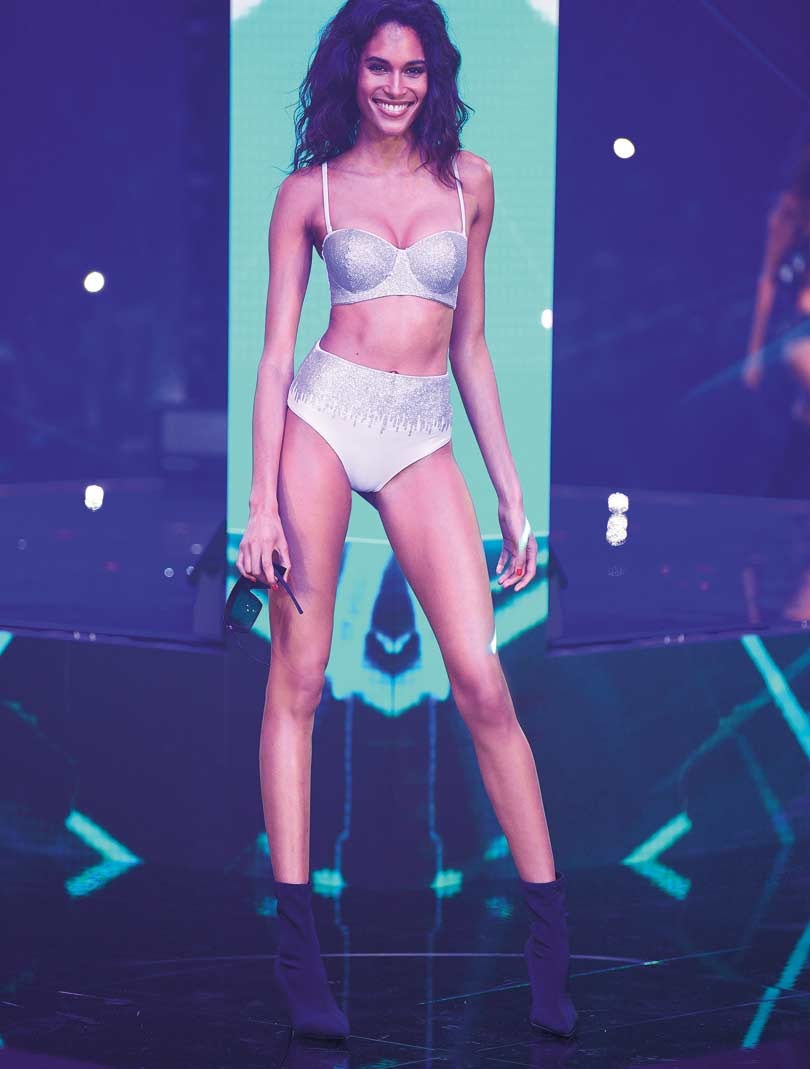 Other key trends seen at the show included floral patterns to reference Caribbean vibes, transparencies for a more intimate and romantic look, as well as bold and bright colours. The brand also showcased its use of velvet in its beachwear for the first time, with tops, bottoms and one-pieces available in various colourways and styles.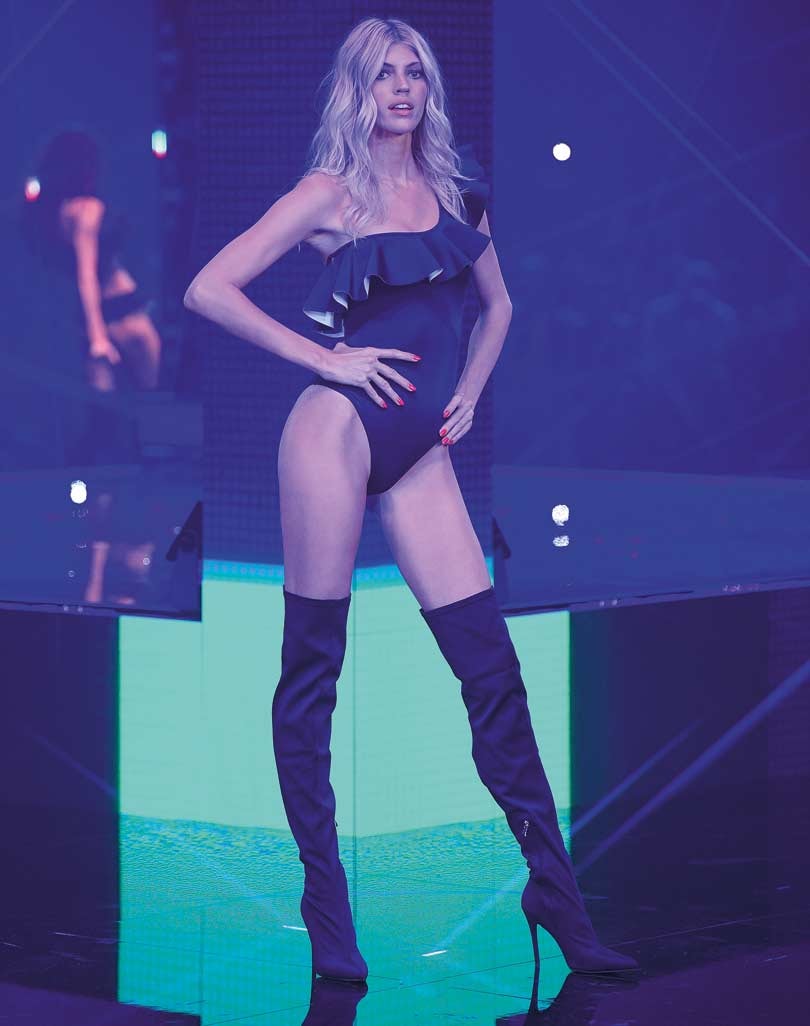 In addition, the brand has introduced the 'most wanted items' into a one-coloured basic line due to the success of its top sellers last year. This year, the line has been renewed with a different range of colours, shapes and styles including frills and cut-outs.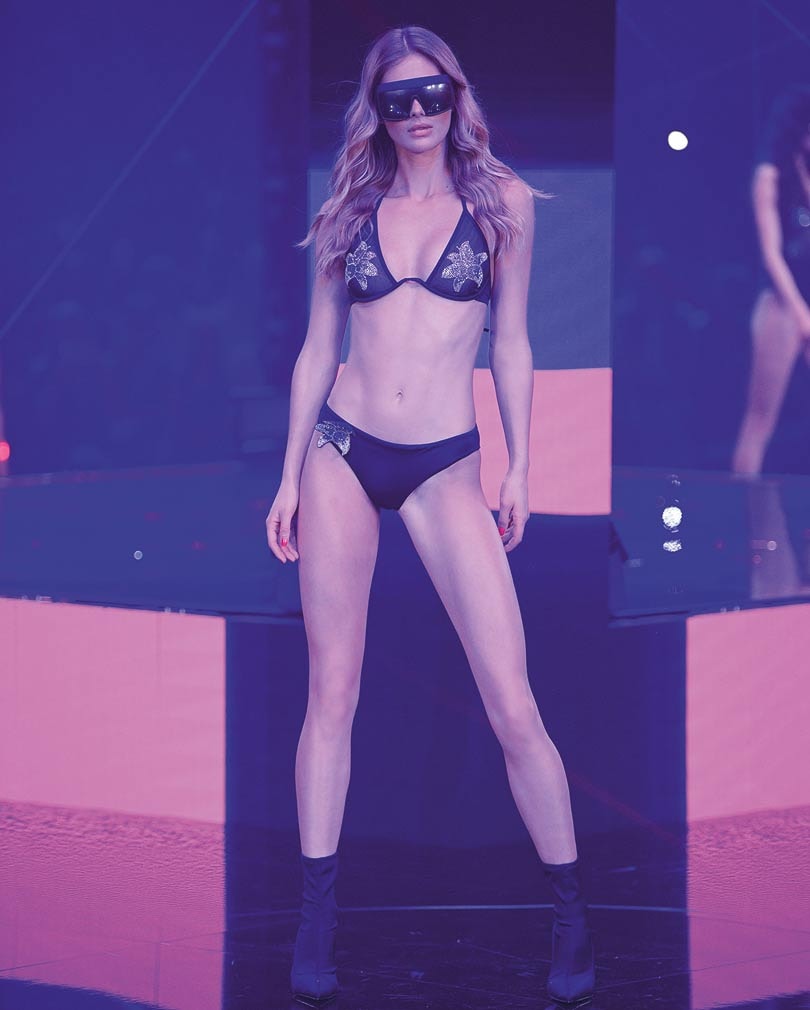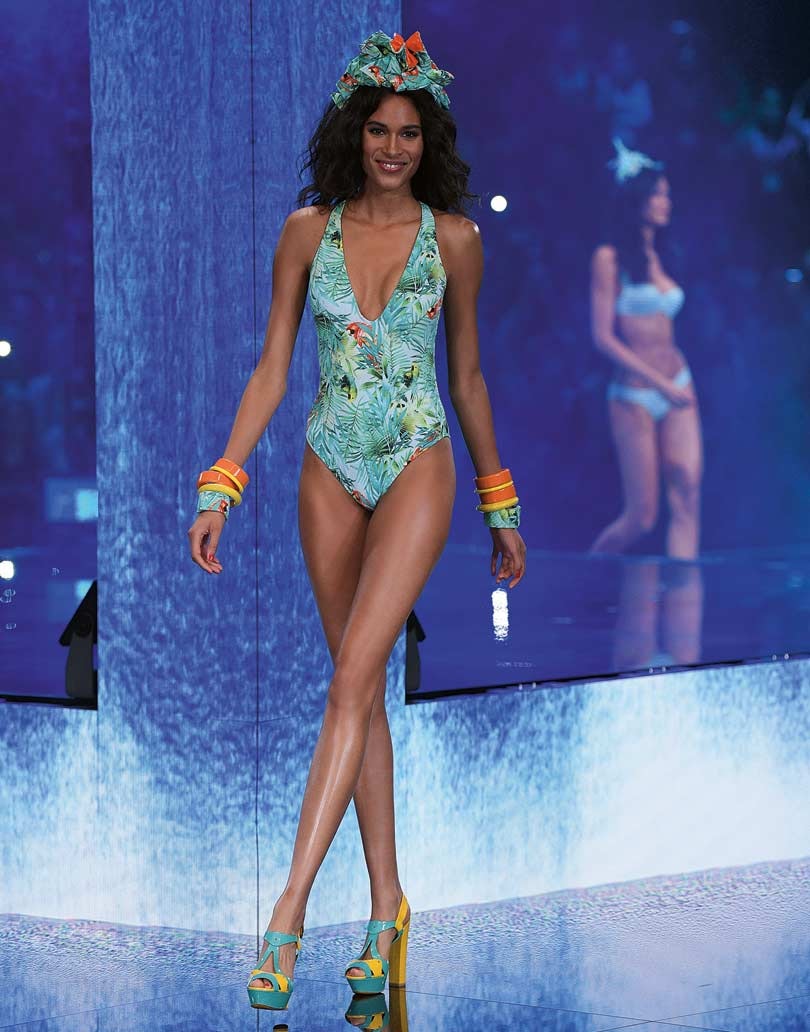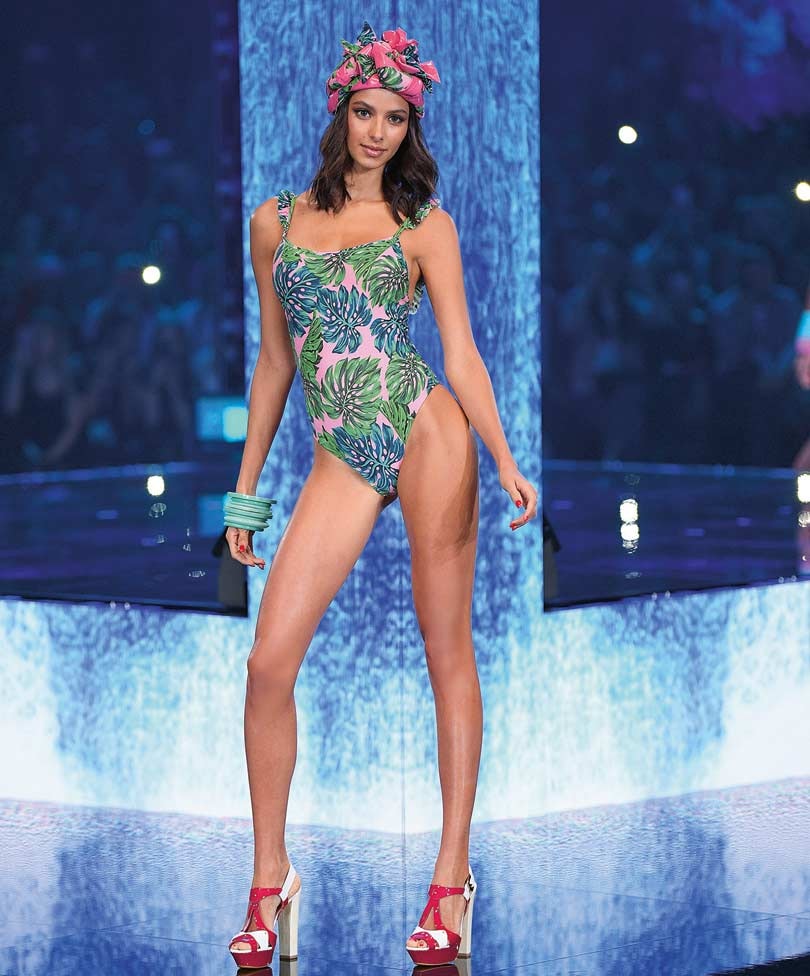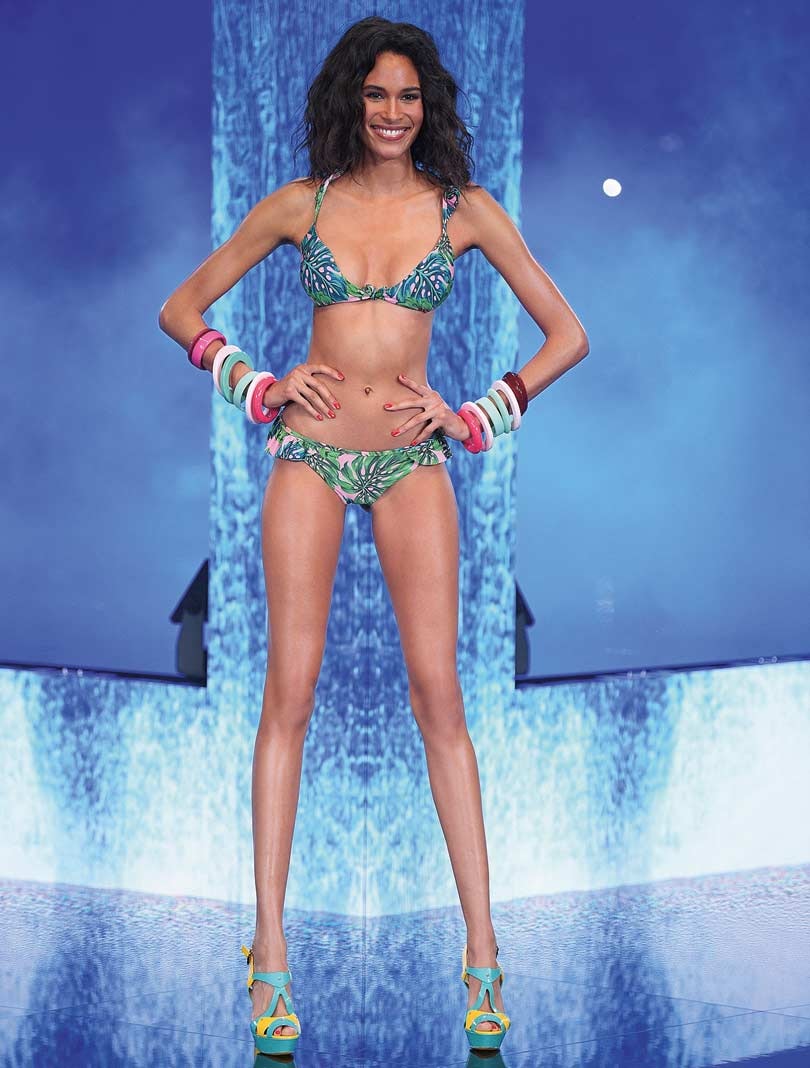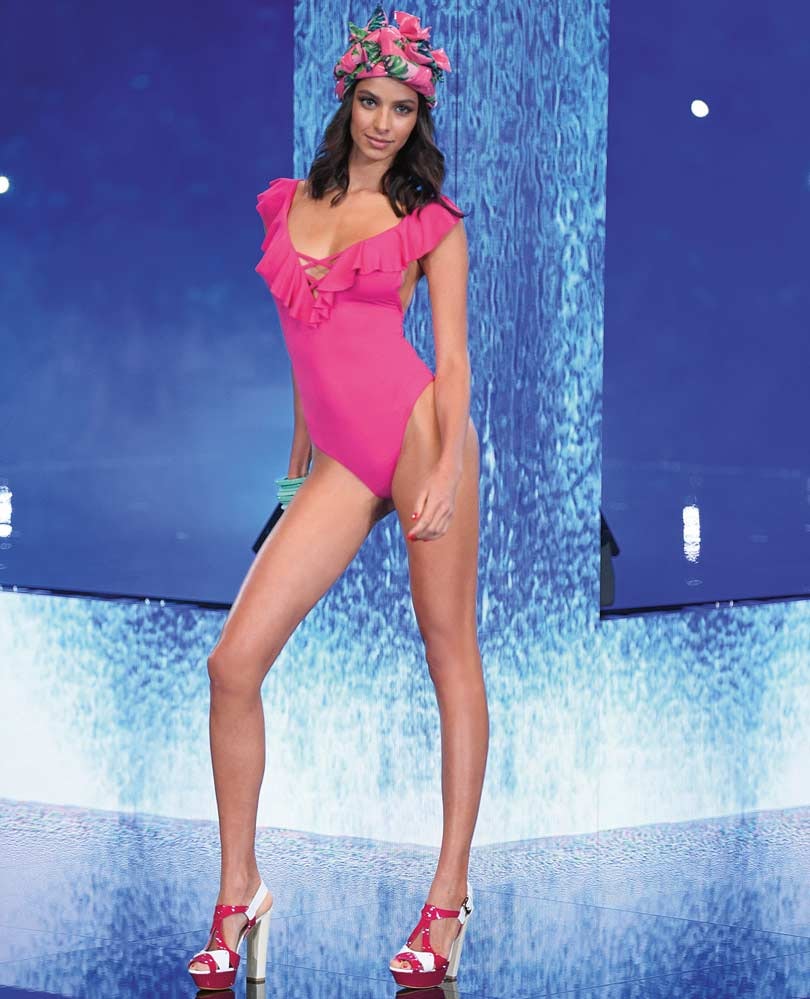 Looking for a job at Calzedonia? Click here >>
Images: courtesy of Calzedonia