How many ways can black be done? The little black dress has been reinterpreted more times than anyone can count throughout the course of fashion history. Black is a standard staple for everyone between the little black dress, a black shirt, black shoes, black sweater, etc.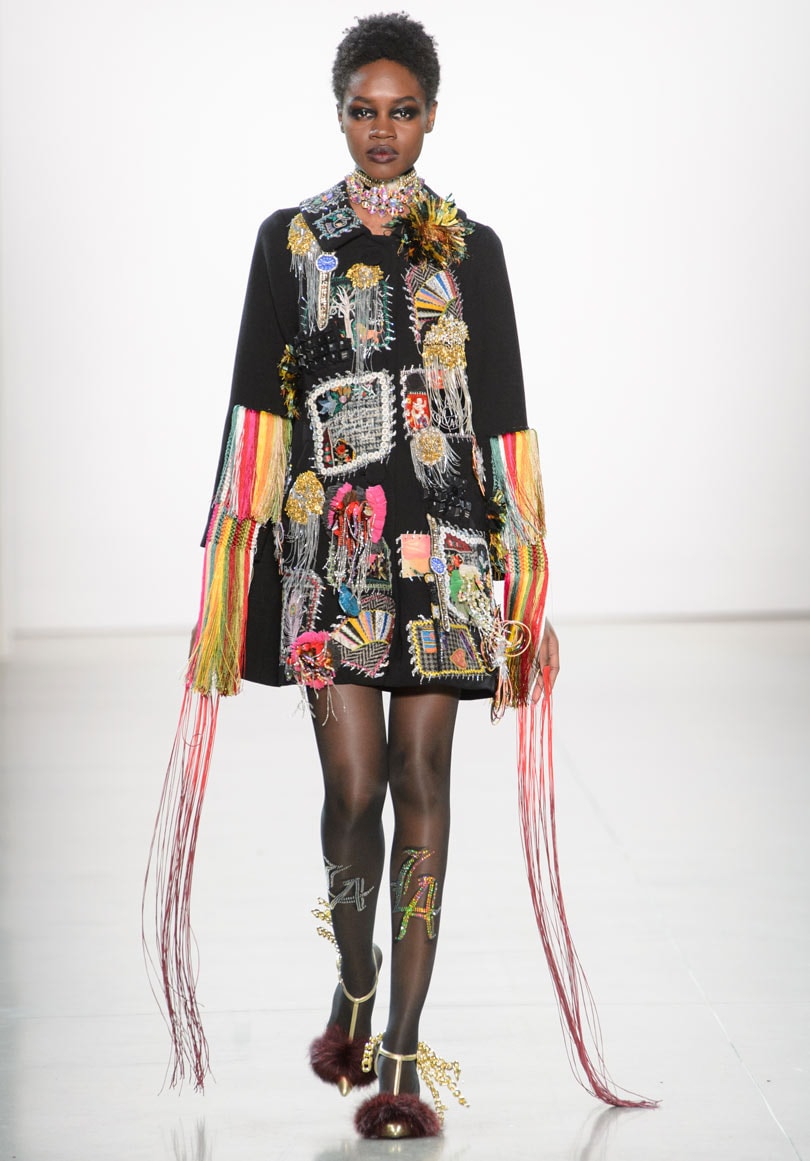 Libertine's designer Johnson Hartig used his fall/winter 2018 runway show to show us how many ways black can be reinterpreted from sequins to patches and the whole nine yards. His opening look was a heavily sequin embellished black coat with a sheer dress underneath and heavily embroidered sleeves. This wasn't your average black coat outfit pairing for winter, but, rather, a way to make a statement and elevate the mundane.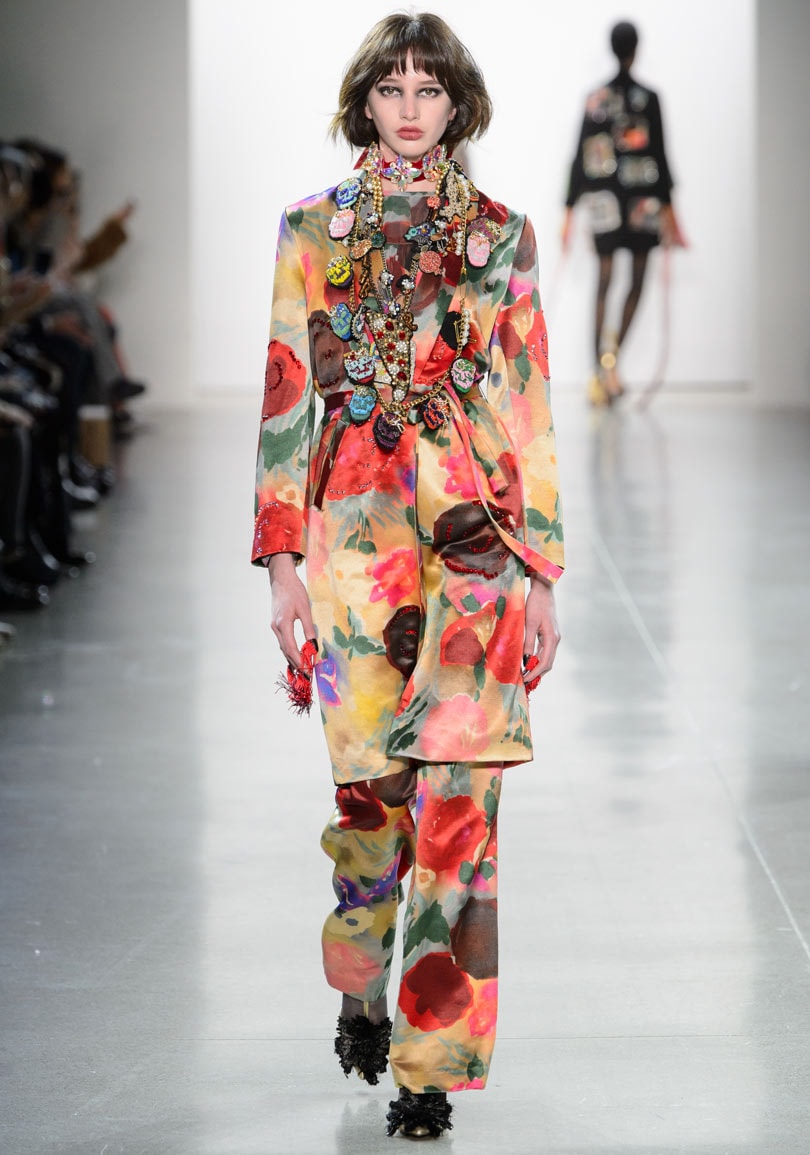 Patchwork played a major role in this collection for reinterpreting typical neutral colored wear. A patchwork black dress with rainbow fringe sweaters further emphasized Hartig's to amp up the dramatics from a black canvas. Hartig wasn't afraid of using color as his base for his eclectic, colorful, shocking designers either.
A belted floral print dress coat with matching pants was, to put it quite simply, not your everyday formal ensemble. A bright yellow maxi dress featured an all over print of different types of bottles. The everyday can be inspiration for the absurd, yet fashionable.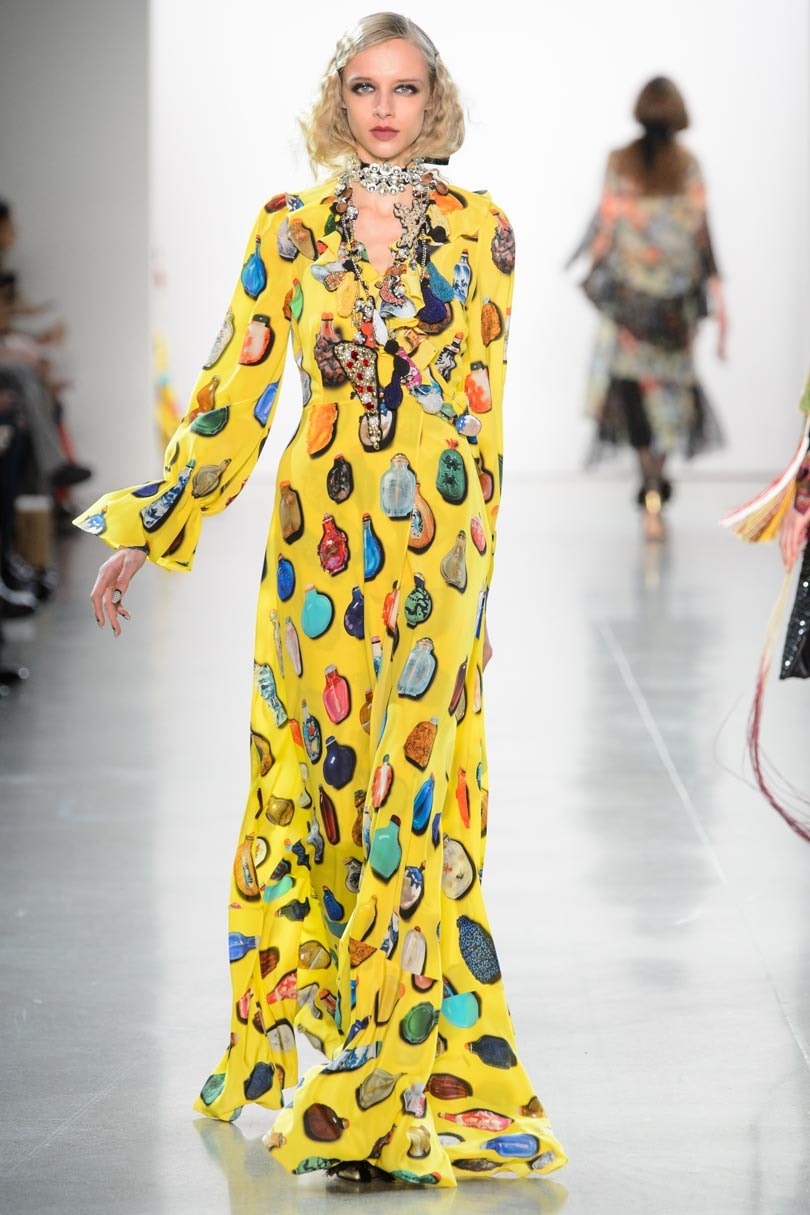 As usual, Libertine's collection was free spirited, and if there was a message here it would be to paint your life as you want it. Hartig's essence of eccentricity radiated well, keeping his fan base happy.

photo credit: Mitchell Sams