Trendstop gives FashionUnited readers a first look at the latest Spring/Summer 2019 leather and fabric trends fresh from Lineapelle, Milan.
Trendstop's materials experts bring you an insider's guide to the essential leathers, skins and fabrics for that will be impacting the apparel, accessories and homeware markets into the SS19 season and beyond. Our team travelled to leading international leather showcase, Lineapelle in Milan where the Spring/Summer 2019 edition saw the divergent themes of nature and sports inspired technology brought together via cutting-edge production methods and finishing techniques. Our comprehensive materials trade show coverage and image galleries evaluate each trends's commercial value and longevity, giving you the best possible basis for your decision making.
This week, FashionUnited readers get an exclusive look at the colour and and texture directions informing SS19 leathers and materials. High Visibility brings a bold luminosity to the Spring/Summer palette while Performance Sports continues the active theme with sportswear qualities applied to leathers and activewear fabrics upgraded with the latest technologies. Nouveau Rustic illustrates the evolution of natural materials with a more refined and considered approach.
High Visibility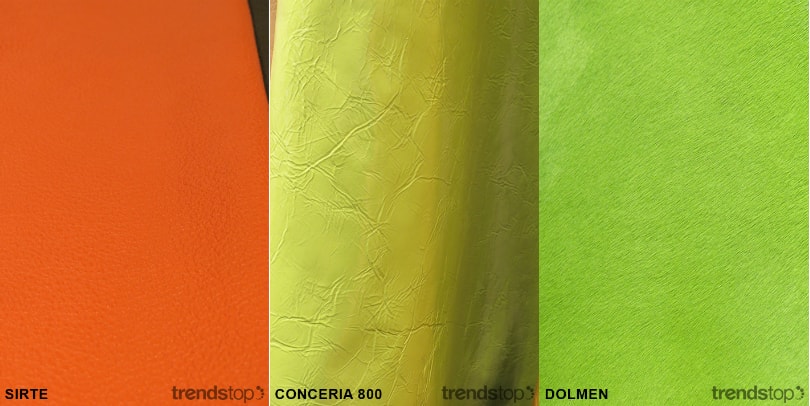 Neon brights were key to the SS19 colour palette. Used as an accent or in bolder all-over forms, fluorescent orange, green and yellow popped against classic neutrals and delicate spring pastels. Vibrant azure blues and watermelon pinks added to the Day-Glo optimism of the show.
Performance Sports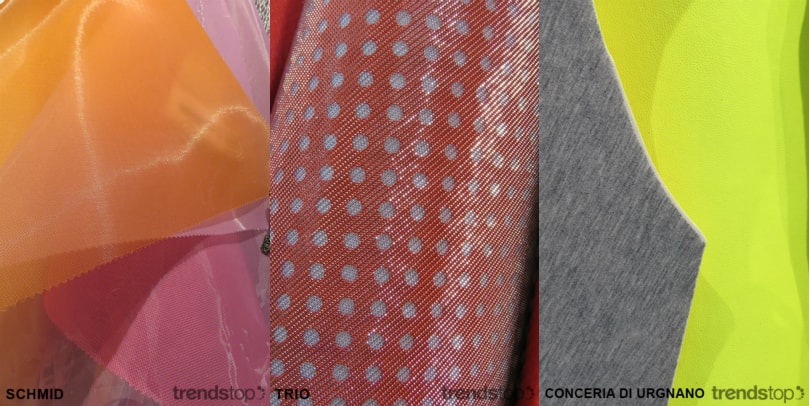 Technical properties were seen across both leather and materials categories. Stretch jersey backers introduced a sporty component to lightweight skins and perforated effects mirrored athletic mesh. Metallic nylon filament threads and spongy contrast layers brought a new dimension to mesh fabrics.
Nouveau Rustics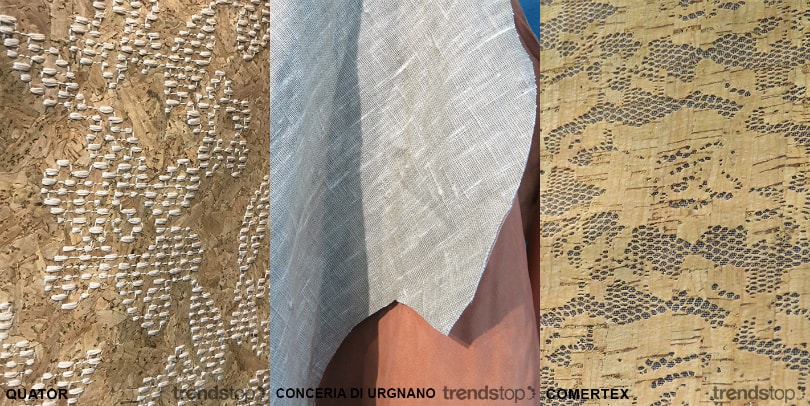 Natural materials were elevated for SS19 through the introduction of more refined finishes and experimental techniques. Cork was reimagined with stitched surfaces and lacy laser cuts while linen backers and paper handles updated the previous season's heavily rustic looks.
Exclusive Offer
FashionUnited readers can get free access to Trendstop's Spring Summer 2018 Lineapelle Fabric Show Overview, an essential guide to the season's leather and material innovations direct from Lineapelle, Milan. Simply click here to receive your complimentary report.

Trendstop.com is one of the world's leading trend forecasting agencies for fashion and creative professionals, renowned for its insightful trendanalysis and forecasts. Clients include H&M, Primark, Forever 21, Zalando, Geox, Evisu, Hugo Boss, L'Oreal and MTV.
Images courtesy of Trendstop: Conceria 800, Sirte, Dolmen all Spring Summer 2019, Schmid, Conceria di Urgnano, Trio, all Spring Summer 2019; Quator, Conceria di Urgnano, Comertex, all Spring Summer 2019