London - Denim holds a special place within the fashion industry. Originally created as work wear, this solid fabric has been transformed into essential daily wear over the years and become a wardrobe staple. Industry denim trade fairs Kingpins and Denim Première Vision took place last month as FashionUnited turned its focus to the leading trends, innovations and changes happening within the denim world. Below we have rounded up five of a must-read pieces on Denim.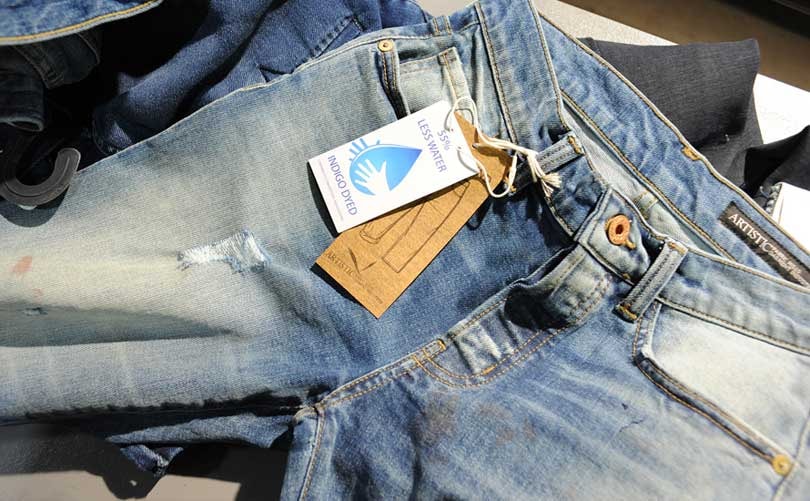 Denim Première Vision: 5 innovations not to be missed!
The majority of the buzz felt at Denim Première Vision was all about ecology and technology. A lot of focus was aimed at the emergence of 'a greener denim', which came in the form of recyclable denim as well as innovations made to help reduce water, energy and chemical usage. Other new solutions shown at the denim trade fair also include full transparency of the denim supply chain from cotton to finished garment and solar powered denim. In this article, FashionUnited sums up 5 denim innovations shown at DVP which can't be missed.
Photo: Courtesy of Denim Première Vision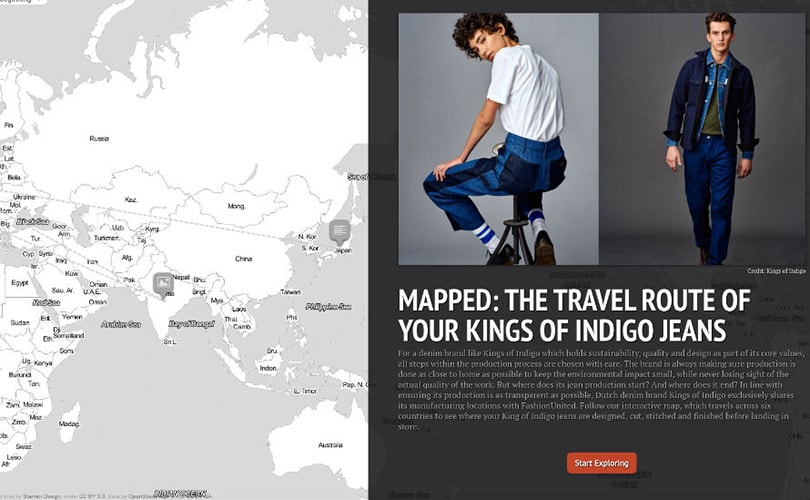 The travel route of your Kings of Indigo jeans
Kings of Indigo is one of the few denim brands in the industry which can proudly say that it is sustainably driven. Currently ranked by Rank a Brand as the most sustainable denim brand in Europe, Kings of Indigo brings together roots of American denim and the minimalistic simplicity of Japanese jeans to create stylish, sustainable denim. But where does it denim production begin? And where does it in? In this interactive article, FashionUnited traces the route you Kings of Indigo jean travel, from cotton production to finished garment.
Photo: Courtesy of Kings of Indigo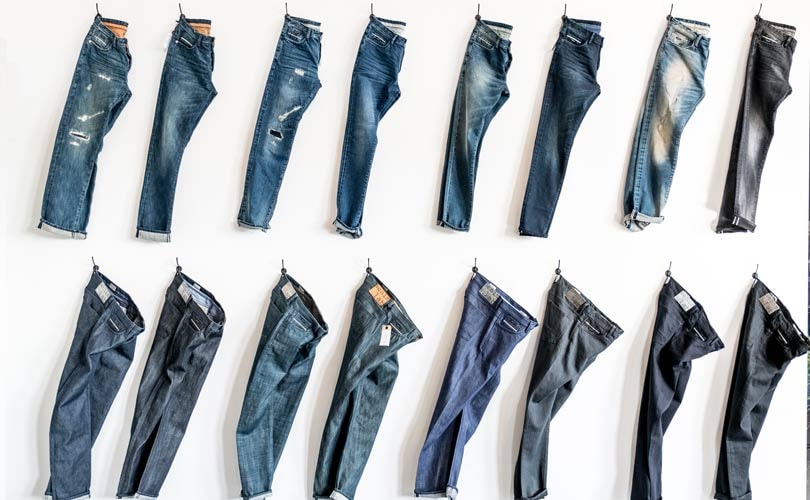 A Real Passion for Denim: Denim.lab
Denim.lab is a denim brand which aims to offer timeless products which are produced in the traditional way with high quality fabrics. Based in Amsterdam, the brand promotes the idea of slow fashion, creating well-made denim pieces were are designed and built to last for years. In this interview, FashionUnited speaks to the founder of Denim.lab Sander van de Vecht to learn about the brand and its values.
Photo: FashionUnited, Denim.lab at Amsterdam Denim Days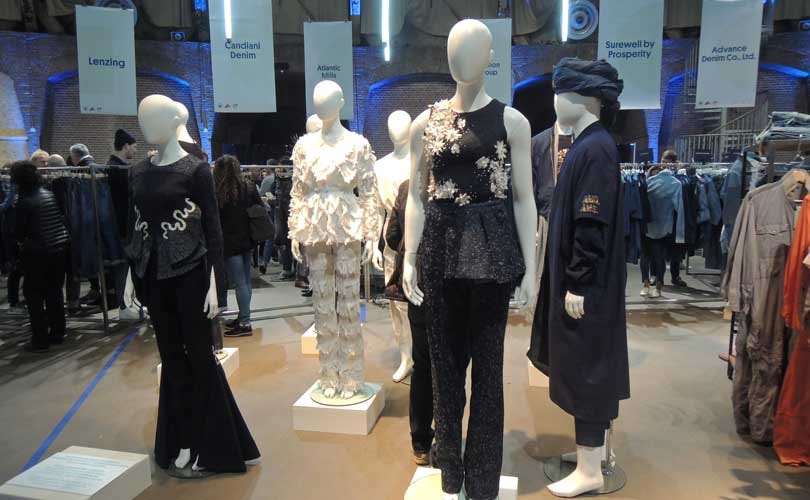 4 Key Denim Trends Fall/Winter '18 spotted at Kingpins
What will the biggest denim trends of Autumn/Winter 2018-2019 be? According to Amy Leverton, founder of Denim Dudes, denim trend forecaster and consultancy adviser, a number of key denim trends set to emerge this season will be driven by an era not to far past. In this article FashionUnited rounds up four of the key denim trends to emerge for Autumn/Winter 2018/2019, as seen at Kingspins Amsterdam.
Photo: FashionUnited at Kingpins Amsterdam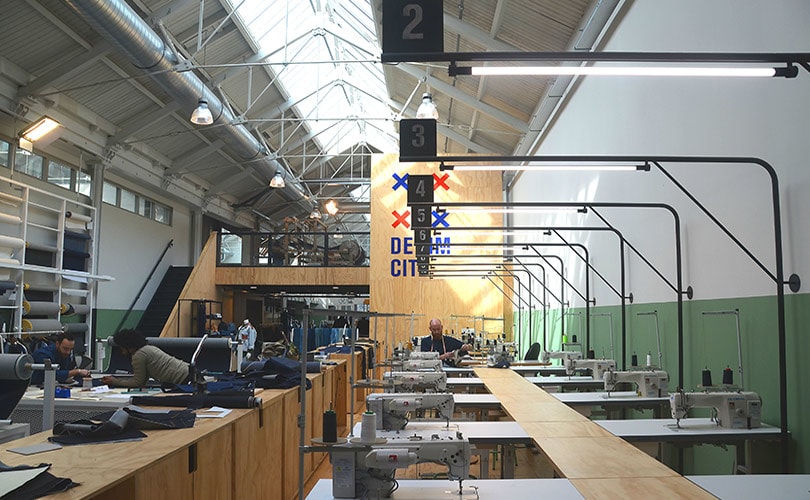 A virtual look inside House of Denim | Denim City
House of Denim is an industry first, a knowledge driven institute that is dedicated to driving craftsmanship and innovation in the denim market. The headquarters of this Dutch company, Denim City, is located in De Hallen: a hotspot in the Western part of Amsterdam. Denim City houses its own jean workshop, a laundry 'Blue Lab', an archive and even a store. Additionally, the denim hub acts the home base for students of the first and only Jean School in the world. In this interactive tour, FashionUnited shows what Denim City HQ looks like from the inside out.
Homepage photo: Pexels