If there was one word that can be used to describe Pamella Roland's spring/summer 2019 collection it's majestic. This season's collection was inspired by designer Pamella DeVos' travels to Bali. With the brand being so global, DeVos often finds her inspiration in travel, and this season was no exception.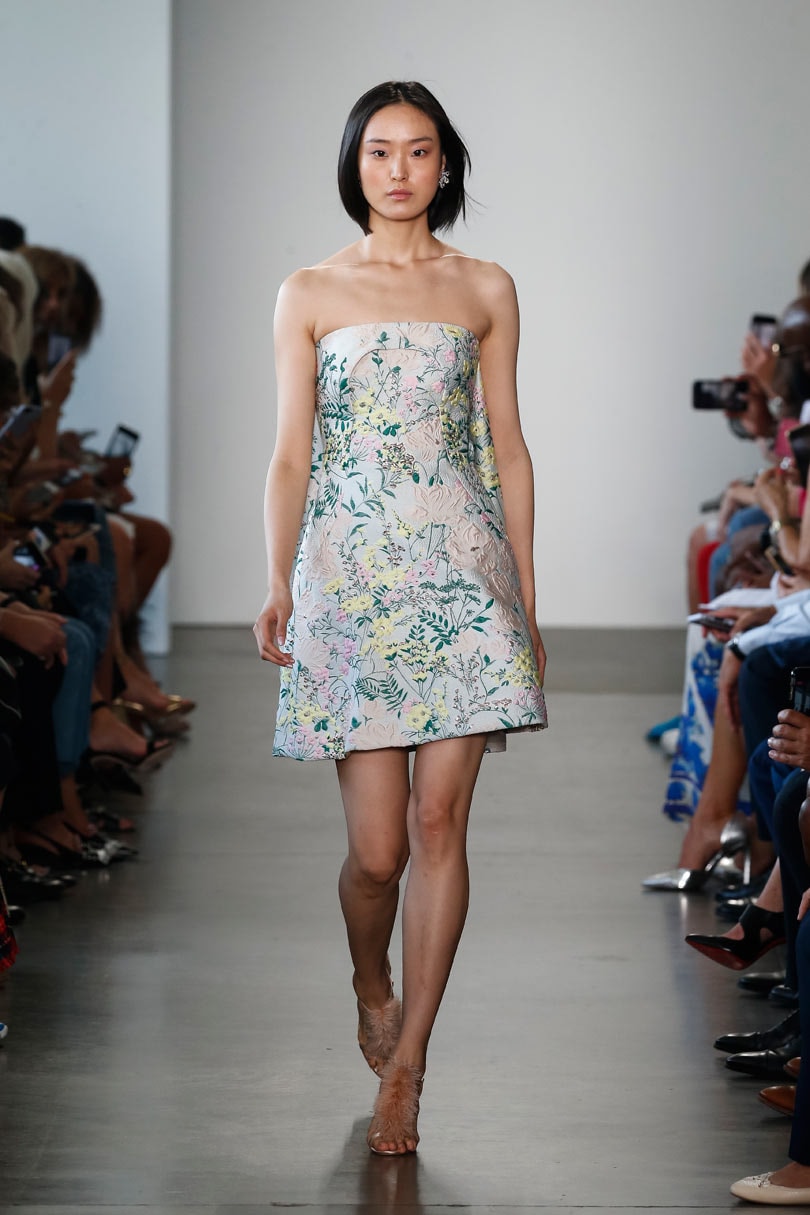 The inspiration from the island came through with colors, like blue, green, and yellow. It was a sun kissed collection, not lacking in the tropical colors and even details like floral prints, almost giving certain pieces an extension of resort type feeling. Angles, lines, and silhouettes were used to represent Bali's modern architecture, and embroidery and fabric manipulation, which are traditional staples of Pamella Roland's collection, were used to emphasize Bali's traditional elements.
Pamella DeVos gets Bali beautiful for NYFW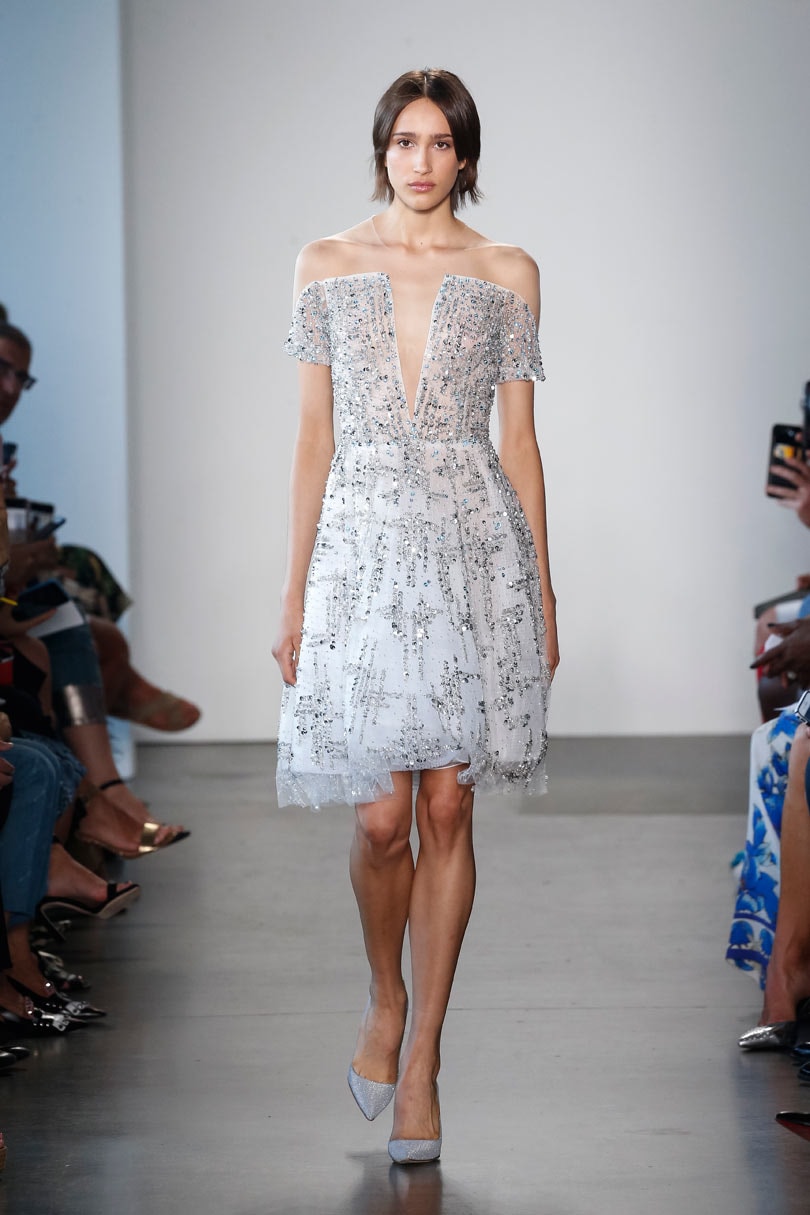 Every season, DeVos reminds us what a master she is when it comes to fabric techniques and choices, and this season was no exception. This collection featured stretch crepe and pleated tulle, along with her interpretations of a 3D floral jacquard.
Despite her freshly minted inspiration every season, DeVos also knows how to please her core customer. Her usual luxurious details like 3D cut feather flowers, colorful ostrich feathers, sequins, and appliqués all bedazzled her creations.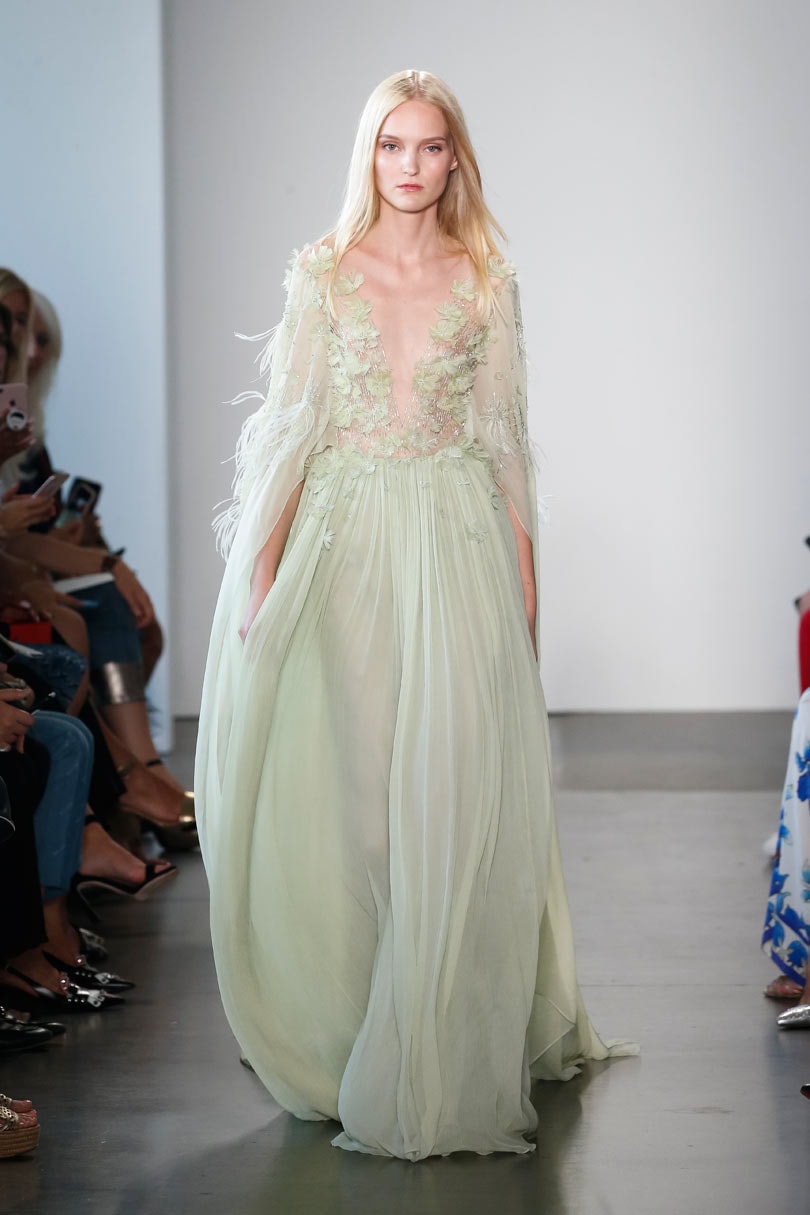 While DeVos is skilled at doing a good princess gown, she can also do a great cocktail dress. She knows every aspect of evening wear from the royal balls to the cocktail parties in the Hamptons. Hitting every note for her evening wear customer, while maintaining cohesiveness is a true skill of hers that was evidenced with this collection. It's another fairytale come to life.

photos: courtesy of Purple PR