Paris Men's Fashion Week continued with shows from Givenchy, Comme des Garcons Homme Plus, and Maison Margiela. While these are three brands who are worlds apart in aesthetic, they did have one thing in common: they were very bold with their men's wear designs.
Gone are the days when men's wear is just restricted to neutral colors, suiting pieces, and simple casual wear. Colors, patterns, and a whole different approach to tailoring is being taken.
Margiela set the mood in the morning for the rest of the day, and in the wake of Brexit, his designs couldn't have been more fitting for the mood in Europe. His first look was a white t-shirt, and black pants and blazer. The blazer had a pattern like it was turned inside out and there was a detail of white fabric at the shoulder looking as if someone only almost completed the garment.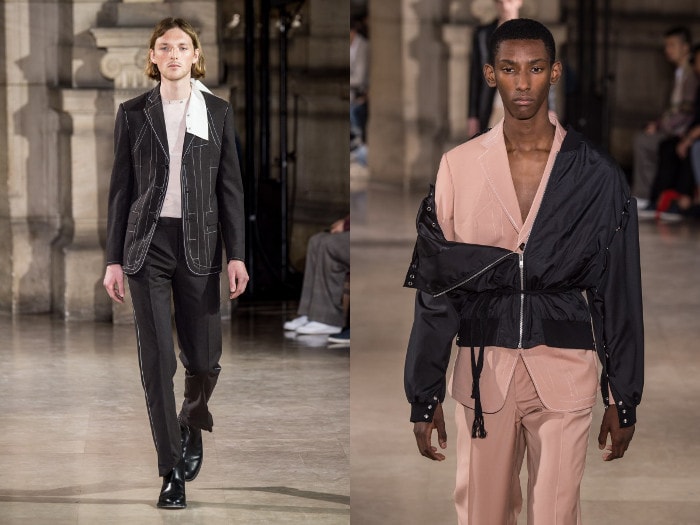 Everything from the styling to the construction of the garments played to themes of disruption. As if in the middle of creating a garment something happened to leave a beautiful work unfinished. There was no time to tailor, no time to leave fabric pin and sewn in place, and no order to how you are dressed.
That which is luxury fashion, which is meant to be so well constructed and held together, was never finished being constructed. It's a whole new approach to the deconstructed look that has been trending on men's runways for several seasons now.
Givenchy, Comme des Garcons, and Margiela send out of the ordinary looks down the runway at Paris Men's Fashion Week
Ricardo Tisci of Givenchy took a different approach to ideas of men's wear and masculinity. The designer is never one for being traditional, but after numerous seasons of flamboyant and aggressive men's wear, he seems to have scaled it back a bit. There was a lot of black, but nothing ordinary by any stretch of the imagination.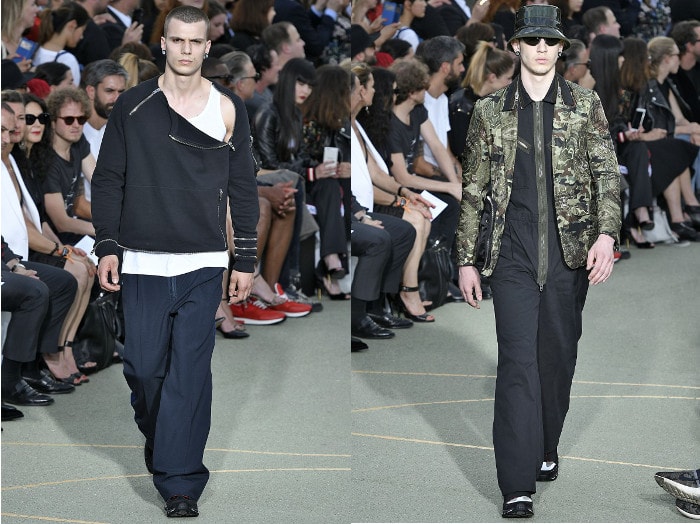 Tisci has made Givenchy known for those suits that have become a best seller for the brand. Rather than keeping it classic, this season he added oversized zippers and pockets. Tisci is also known for being very good at one thing: having no one thing. Each look was so different, but yet coherent.

The designer has always let his creativity flow and allowed his aesthetic to be uncompromisingly and unapologetically Givenchy, and this collection stayed on that path.

The most avant garde of the day was easily Rei Kawakubo at Comme des Garcons. The inspiration for the brand's collection this season was the Hans Christian Andersen fairytale "The Emperor's New Clothes." For those who need an elementary school refresher, that's the one where the emperor is tricked by two con artists into thinking that he is getting clothes so divine that they are invisible to anyone who isn't of a certain social standing, but in reality he's parading through public naked.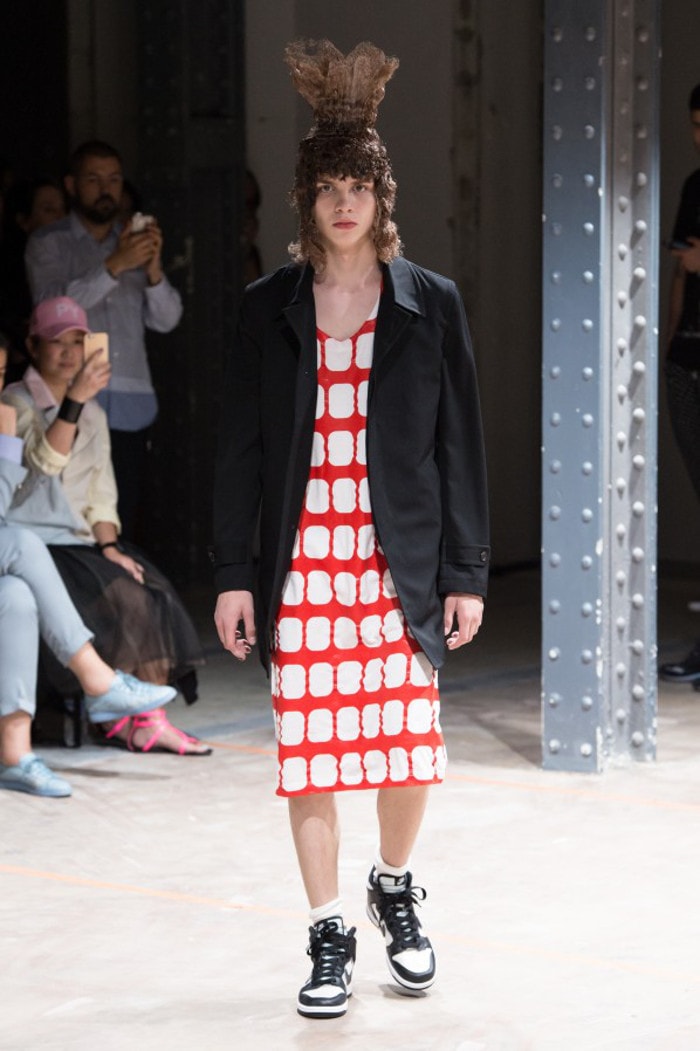 How on Earth one finds inspiration to create clothes from nudity might be beyond some, but Kawakubo made it a vision realized.

The majority of the pieces in this season's collection were transparent, with a few other designs thrown in like a suit with faces etched all over it. Kawakubo was also very direct about what she was doing with writing on the garments like a coat that read "The King is Naked" on the back of it, which closed the show.

Kawakubo, who makes a regular habit of being one of the hardest collections to dissect, essentially made her collection very easy to figure out. Almost to the point where you have to wonder what else she was saying about fashion, because she isn't one for making her work easy to understand. Perhaps she's trying to tell us our clothes should make a statement and reveal our most raw selves.

Paris Fashion Week has continued to make a powerful statement. A lot has to be said in a tough luxury market and in the face of crisis for the EU with Brexit, the industry still has to push on though. The stylish ship must continue to sail.

FashionUnited will focus on the menswear catwalk season during the month of June, by featuring exclusive and in-depth coverage on Men's Fashion Weeks. For all reads, click
here
.