Polaroid is set to celebrate its 80th anniversary with a collection of sneakers in collaboration with Puma, to be launched next month. The line will feature new takes on Puma's RS-0 and RS-100 sneakers, inspired by the design of Polaroid's iconic OneStep analog instant camera.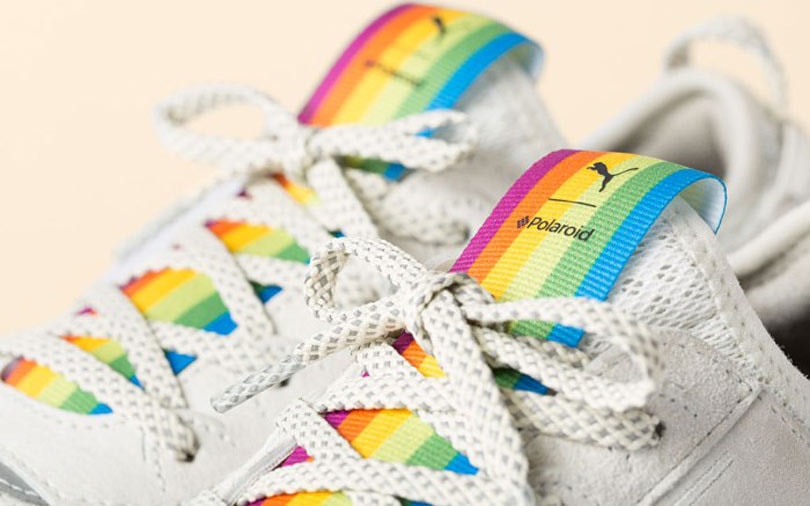 The RS-0 will include a white leather upper, reflective laces and the Polaroid Color Spectrum graphic on the tongue. The soles will be red, referring to the camera's shutter button.
The RS-100 style will come with the Color Spectrum graphic on both the tongue and sole.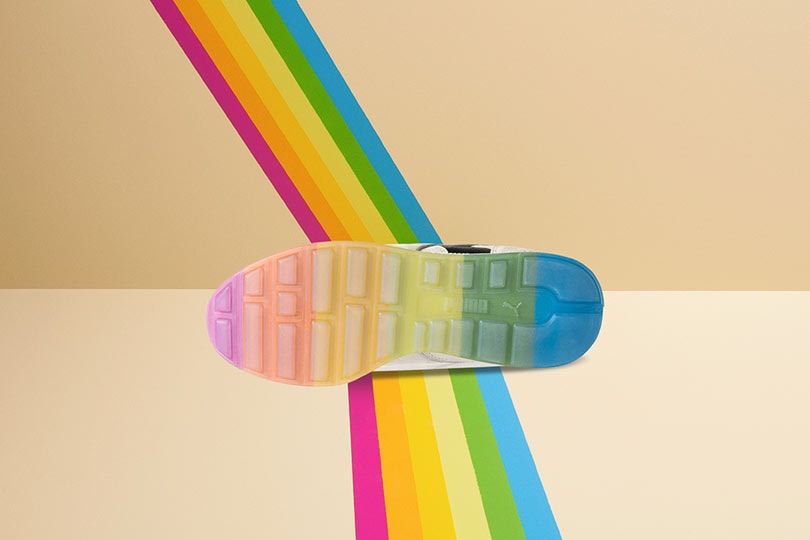 The sneakers will be released in Europe first, on September 8. No price indication was given for now.
Pictures: Puma