A galaxy of celebrities rose to their feet Thursday to cheer British designer Kim Jones as he presented his last show for Louis Vuitton at Paris men's fashion week. Supermodels Naomi Campbell and Kate Moss walked out hand-in-hand with the 38-year-old creator to acknowledge the cheers of fashionistas and front row stars that included the Beckham family and the world's most expensive footballer, Brazilian striker Neymar.
Jones went out with a butch and swashbucklingly adventurous collection, full of happy people kitted up to take on anything the great outdoors could throw at them. These were clothes very much in his own image as a debonnaire globetrotter with a killer sense for streetwear. The titanium python leather hiking boots his models wore set the tone for a line of unapologetically luxurious and dramatic clothes made from the most expensive of skins and fabrics.
Insouciant sheen of money
Jones' colour palette was natural and neutral -- olive, sandstone, granite and slate. But everything had the insouciant sheen of money: mink, mohair, crocodile skin bags and belts with cashmere and vicuna sweaters for climbing the highest mountains. "It's all about clothes than can change, about fabrics that can travel on the body and transform," he said of the show, which he set amid giant photographs of Kenya's landscape taken from a helicopter. For his monied and privileged clientele, life was a "constant voyage" of discovery.
Jones announced Wednesday that he was leaving the French luxury brands after seven years in which he steered eye-catching and lucrative collaborations with the likes of hip New York streetwear brand Supreme and the iconoclastic British artists Jake and Dinos Chapman. As one of the few big-name designers who can straddle the luxury and streetwear worlds, rumours are rife than he is being courted by Italian brand Versace to take over its menswear.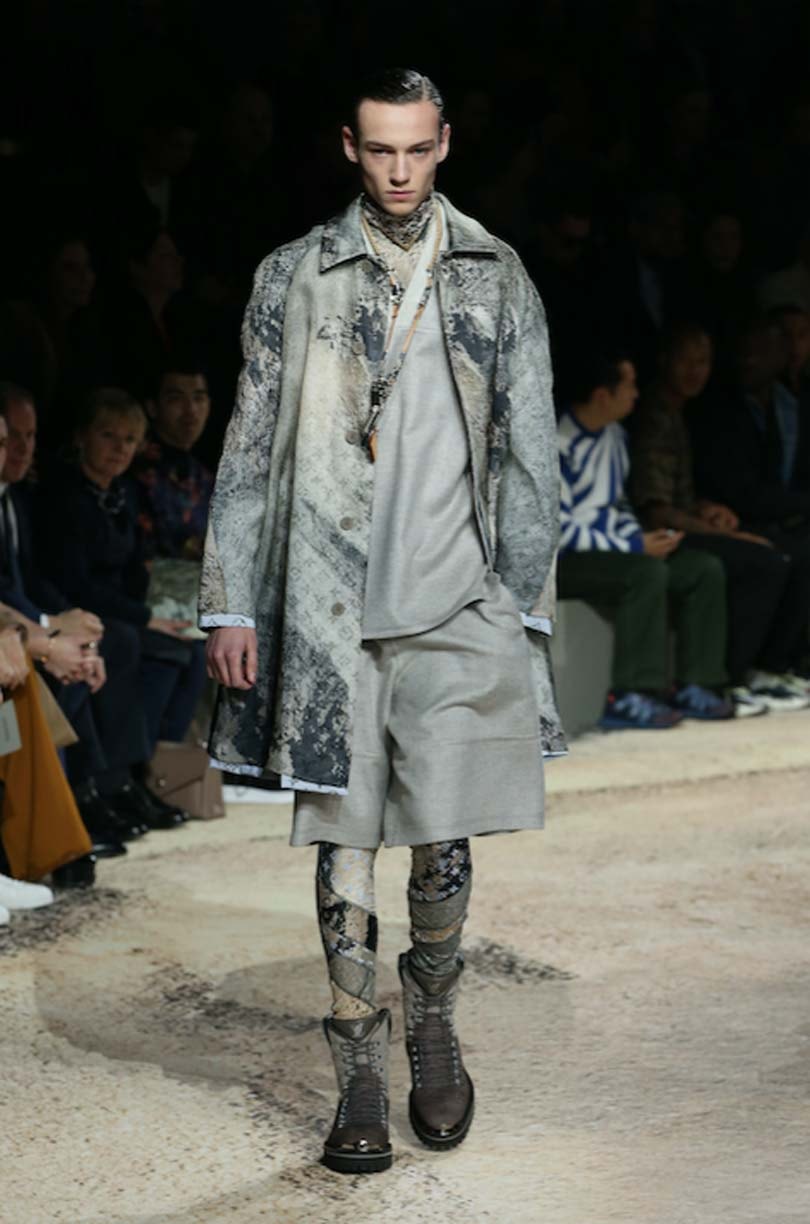 Jones refused to answer any questions about his future, but his name has also been linked with British brand Burberry, where Christopher Bailey is due to step down in March. However, the young designer does not want something for the long haul. He said in November that he wants to retire by the time he is 45, which only gives him seven more years at the top. "I would like to do something else. Life doesn't have to be one thing," he told GQ magazine, "I would like to do conservation."(AFP)
Photos: Louis Vuitton