Danielle Wightman-Stone

|
The International Talent Support contest held in Trieste in Italy for emerging fashion, accessories and jewellery talents has named the finalists for its 16th edition taking place in June, including numerous up-coming talents based in the UK.
The Trieste-based design competition received more than 900 portfolios from 80 countries, and this year's jury panel featuring founder Barbara Franchin, Swatch creative director Carlo Giordanetti and Tomorrow London chief executive Stefano Martinetto, have narrowed it down to 30 "bold" finalists across its fashion, accessories and jewellery, and artwork categories.
The 30 finalists come from 17 nations and include a number of students who are from or have studied in the UK, at Central St Martins, the Royal College of Art, London College of Fashion, University of Westminster and Cordwainers. Other countries represented are Thailand, China, Taiwan, Italy, Finland, Japan, USA, Lithuania, Israel, Argentina, Colombia, Australia, South Korea, Hungary, Luxembourg, Russia, and Paraguay.
In the Fashion category, Central St Martins designers Tolu Coker, Eleanor McDonald, and Laura Lowena with Emma Chopova, are up against: Eda Sriprom, Thailand; Di Gao, China; Po-Chieh Chiu, Taiwan; Caroline Hu, China; Filippo Soffiati, Italy; Sini-Pilvi Kiilunen, Finland; and Seiran Tsuno, Japan.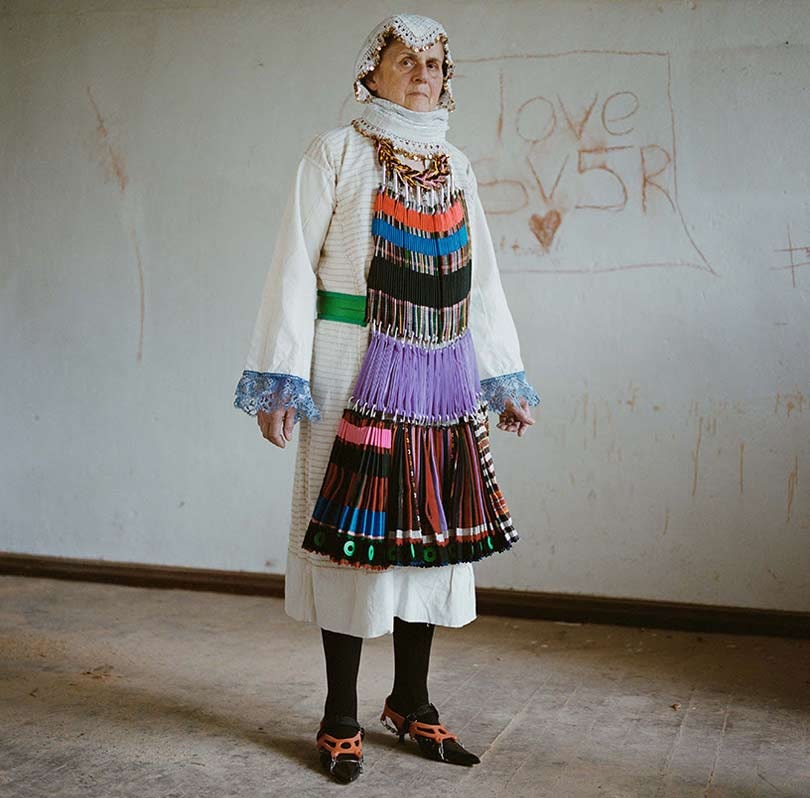 UK designers named as finalists of International Talent Support 2018
The ITS Accessories and Jewellery finalists also have UK representation with Royal College of Art student Kira Goodey from Australia and Chinese designer Tingting Zhang, while London College of Fashion will be represented by designers Catalina Albertini from Argentina, Laura Olivella from Colombia, and Italian Eliana Zurlo, who is at Cordwainers at LCF.
The other finalists are: Rui Zeng, China; Melita Rus, Lithuania; Maya Schossberger-Armoza, Israel; Yeonghyeon Kim, South Korea; Wujic Jo, South Korea; Abigail Wirth and Mátyás Meichl, Hungary; and Jil Jander, Luxembourg.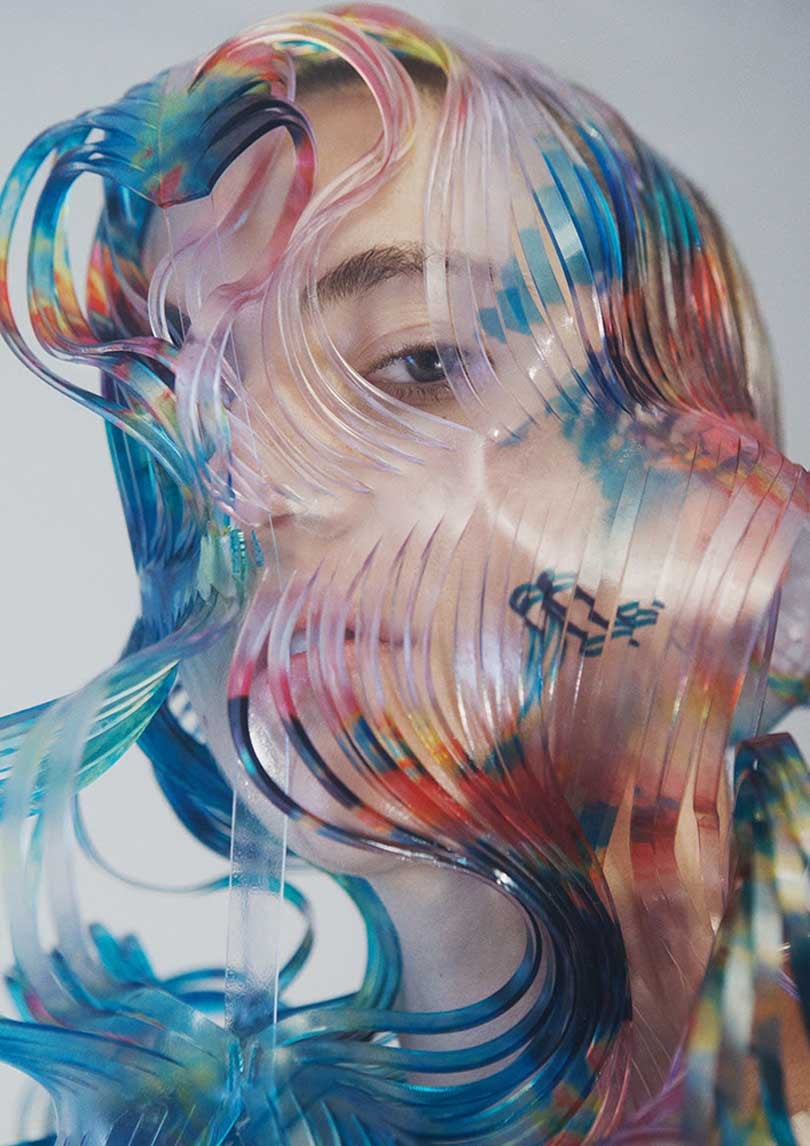 Commenting on the calibre of the fashion entries, juror Tomorrow London chief executive Stefano Martinetto said on the International Talent Support website: "Refreshing, intriguing, stimulating and sometimes disturbing. The ITS 2018 selection did challenge the jury, driving endless debate and passionate comments. A unique experience and responsibility, and I was honoured to be part of it."
The ITS Artwork finalists, who will be challenged with a purely artistic brief, which will be showcased with a dedicated exhibition, will include Central St Martins, Tolu Coker, who adds to his fashion nomination, and fellow student Veronika Fabian form Hungarian. There is also success for University of Westminster student ManiMekala Fuller.
The other finalists are: Or Eidelman, Israel; Wujic Jo, South Korean; Vicktoria Matsuka, Russia; Veronika Fabian, Hungary; Le Roni Sachelaridi, Paraguay; and Sini-Pilvi Kiilunen, Finland who was also shortlisted in the fashion category.
Giordanetti, creative director of Swatch International, who focused on the "artistic-oriented" portfolios for the Artwork category said on the website that the finalists represented: "An exciting melting pot of cross-cultural energies. A new attention to details in an effort to celebrate craftsmanship while embracing monumental proportions. The lightness of transparency and translucency opening a door to a future of renewed innocence."
All finalists will take part in the International Talent Support dedicated exhibition in Italy and present their collections in June, with the awards being presented at the final event on June 27 in Trieste.
The winner of ITS Award offered by Allianz, selected among the finalists submitting fashion, accessories and jewellery projects, will receive 15,000 euros. In addition, they will receive 12-month mentorship with Pitti Immagine through its Tutorship Division and showcase a capsule collection at Pitti Uomo in January 2019.
The winner of the OTB Award will receive 10,000 euros and the chance to intern in one of the group's brands, while the Diesel Award will offer the winner a 6-month internship, and the Swatch Award will present 10,000 euros and a 6-month paid work experience at the Swatch Lab in Zurich to the winner.
Additionally, the winner of the Tomorrow Award will have the opportunity to showcase their collection at the Tomorrow Showroom in London's Tate Gallery, while the Vogue Talent Special Mention, will see the winning collection featured online on Vogue Talents and in the supplement to Vogue Italia magazine, and the Camera Nazionale della Moda Award will give the winner 5,000 euros.
The competition, which was forced to cancel last year's edition due to insufficient funds, was founded in 2002 by Franchin to give emerging designers a platform to showcase their creativity and has helped launched the careers of designers including Demna Gvasalia, Peter Pilotto, Michael van der Ham, Aitor Throup, Mark Fast, and Haizhen Wang.
The 2018 edition is being support by companies including OTB, the parent company of fashion brands Diesel, Maison Margiela, Marni, and Viktor&Rolf, as well as Swatch and Illycaffè, as well as Pitti Immagine, the Italian fashion chamber - the Camera Nazionale della Moda Italiana and Altaroma.
The last International Talent Support contest in 2016 saw British footwear designer Helen Kirkum win the ITS Accessories Award as well as the Vogue Talents Award, while Royal College of Art graduates Niels Gundtoft Hansen won the OTB Award for his menswear collection, and jewellery designer Sari Rathel took home the ITS Jewellery Award. The main ITS Fashion Award was won by New Zealander Mayako Kano for her 'Reverse Fade' collection.
Images: courtesy of International Talent Support - Emma Chopova & Laura Lowena / Kira Goodley / Tingting Zhang