New York - Vestiaire Collective unveiled a new visual identity along with a branding campaign today in the mission to solidify its place as an inspiring leader in the international retail market. Along with the branding campaign, the revamped visual identity entails a new logo, an updated website and new packaging.
Based in Paris, Vestiaire Collective launched in 2009 and is an online destination for authenticated pre-owned luxury fashion. The digital retailer serves over 7 million members across 50 countries with a catalogue of over 600,000 items, which are all confirmed for quality and authenticity.
The retailer reports growth by 140 thousand shopping members monthly, and hopes that their rebranding will provide a stronger connection between customers and the brand. "The new logo and branding feel modern and fresh, giving you an immediate emotional connection to it – it is luxury and at the same time inclusive – in the right way," Ceanne Fernandes Wong, Chief Marketing Officer and Vice President of Vestiaire Collective told Fashion United. "With the campaign, we expect customers will see themselves in the story. Overall, the new branding and identity will allow our customer to have a stronger emotional connection to our brand. An emotionally connected customer is a more engaged customer."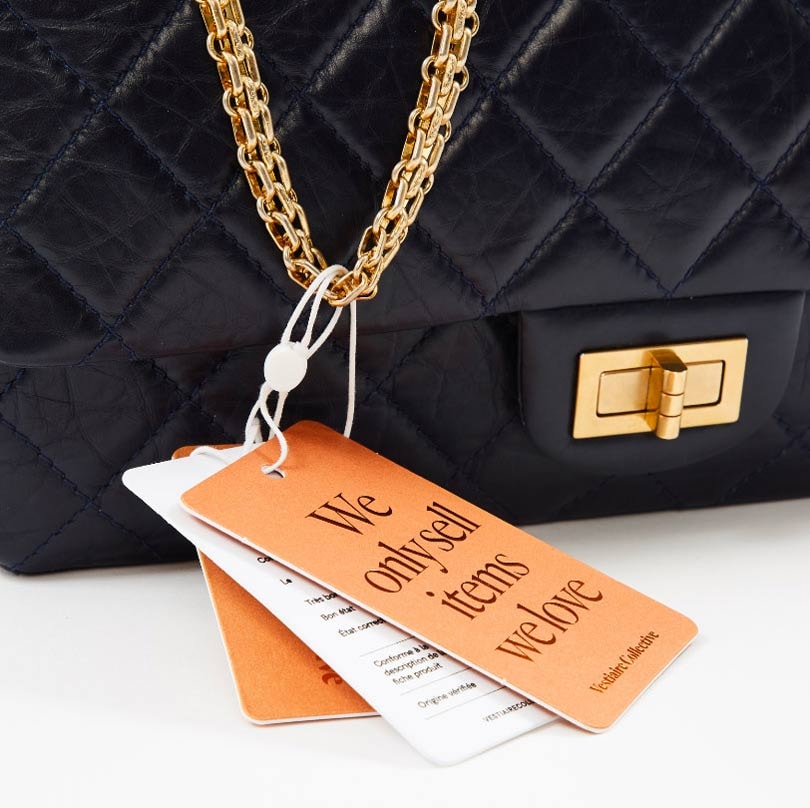 The new identity improves the customer experience
"[More engaged customers] visit the website more often, they read our editorial, they have a stronger purchase consideration as well as a stronger reason to sell their items with us," said Fernandes Wong.
Vestiaire Collective's new brand identity considers user-friendly functionality and improves the customer's digital experience across all devices. The rebranding focuses on a modernly designed website that is mobile-accessible with integrated editorial content and clear typography.
Fernandes Wong also shared that customers have showed a strong interest in sustainability, and Vestiaire Collective took this into consideration with the rebranding campaign. The retailer's updated packaging is crafted from recycled materials and was developed with the intention to be reused. It is not surprising that customers of a pre-owned luxury retailer would have a strong consideration for eco-friendly measures, as consignment and secondhand shopping is a sustainable market.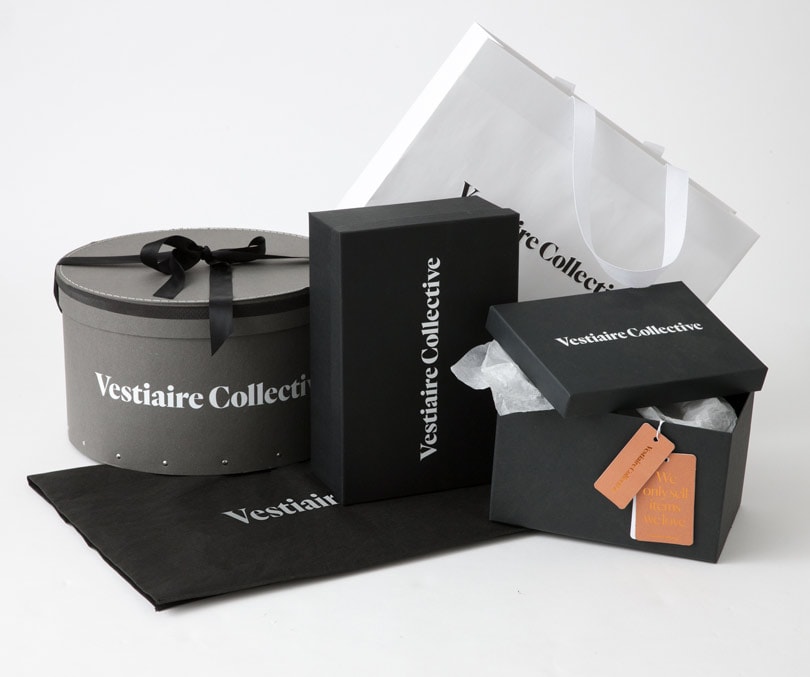 Vestiaire Collective collaborates with creative agency
Vestiaire Collective produced the new campaign in collaboration with French creative agency BETC Étoile Rouge. The creative agency is dedicated to luxury, fashion, and beauty brands and has worked on creative campaigns for Dior parfums, Louis Vuitton, Sephora and Valentino, amongst others.
"BETC Etoile Rouge really demonstrated the ability to understand not only the luxury consumer as they have a history of working with global luxury brands, but crucially they understood the DNA of Vestiaire Collective," said Fernandes Wong. "They understood our fashion DNA and why our product catalogue is so unique, they understood why customers both buy and sell with our community and they completely got the intersection of that fashion DNA and community with both sustainability and authentication."
Photos courtesy of the brand