Danielle Wightman-Stone

|
Fashion industry veteran Ralph Toledano, who previously served as the chief executive of Chloé, has been named chairman of Victoria Beckham Limited, effective immediately.
The appointment follows a 30 million pounds investment from NEO Investment Partners in December, and will see Toledano working closely with the team to "nurture the creative vision at the heart of the brand" as well as help them "prepare the business for its next phase of growth," said the company on Wednesday.
Growth strategies the brand stated will involve further geographical expansion particularly in Asia, a "realisation of the company's direct-to-consumer ambitions" and a review of the company's cost base to return the company to profitability, while Toledano, adding that the ambition is to turn the brand into a modern luxury group.
Commenting on his new role, Toledano said: "I was fascinated to meet with Victoria - an artist, designer and entrepreneur - who remains driven in her ambition for her brand. She is at the forefront of the shifting and increasingly digital fashion landscape and, having established her brand vision over the past decade, is now uniquely positioned to communicate this vision directly to her customers.
"I am thrilled to be partnering with her to accelerate the building of the company into a modern luxury group."
Victoria Beckham, founder and creative director, added: "Ralph brings unrivalled industry experience to the company. I am excited to have such an esteemed partner with me as we move in to the next chapter.
"Since I founded the company ten years ago, I have always looked to bring on board the best people to help me deliver my vision. Following the investment from NEO last year, I am thrilled to have the added expertise of Ralph as chairman."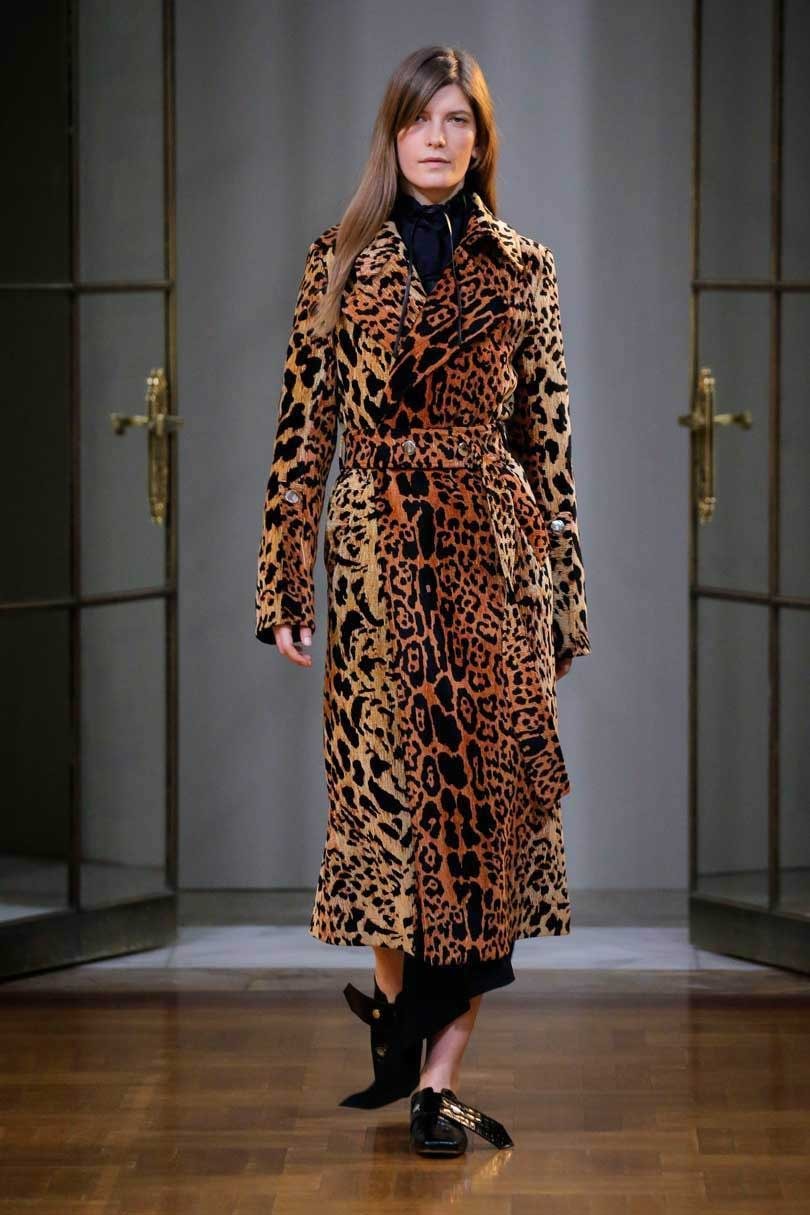 Victoria Beckham Limited names Ralph Toledano as chairman
David Belhassen, founder and managing partner of NEO Investment Partners, said: "Ralph will partner with shareholders to steer the brand through the next phase. His vision and experience, coupled with Victoria's innovative approach to fashion, is a powerful partnership and will enable the company to realise its strong growth ambitions."
Toledano brings a vast knowledge of the fashion industry and business expertise to the role, in 2016, he was re-elected president of the Fédération Française de la Couture, du Prêt-à-Porter des Couturiers et des Créateurs de Mode. He has held the post since 2014, when he succeeded Didier Grumbach who remains honorary president. He served in this role concurrently with his most recent post as the president of Puig's fashion division.
Prior to his tenure at Puig, Toledano served as the chief executive of Chloé where he placed the then unknown Phoebe Philo as creative director, which revitalised the house as an international power brand. He is also credited with the reinvigoration of the Guy Laroche label with his placement of Alber Elbaz as creative director.
This is a big year for Victoria Beckham, the London-based brand celebrates its 10th anniversary and will show its spring/summer 2019 collection during London Fashion Week in September to mark the occasion. The brand has come along way since launching in 2008, it now comprises of multiple categories including ready-to-wear, accessories, footwear and eyewear, as well as sister line, Victoria, Victoria Beckham. It also has two standalone flagship stores in London and Hong Kong and more than 400 stockists around the world.
The brand has also been honoured twice as Brand of the Year at the British Fashion Awards in 2011 and 2014, and Beckham herself received an OBE for her services to the fashion industry.
The company noted that global revenues for the year ending December 2016 were 36 million pounds and full year 2017 revenues indicate double-digit growth on the year.
NEO Investment Partners brands also include Parisian contemporary menswear brand, AMI Paris, cult Italian luxury leather goods brand, Valextra, luxury British design brand, Tom Dixon, and contemporary F&B and boutique hotel brand, Experimental Group.
Images: courtesy of Victoria Beckham AW18