Most consumers will agree that when it comes to shopping, the tiniest moments and emotions can have the biggest effect. From impulse buying, to pre-thought out shopping trips, the smartphone has rapidly become shoppers main assistant and go to shopping partner. 65 percent of consumers who buy apparel via their smartphone will consult search engines, such as Google first, before making any purchasing decisions. Therefore, in order to ensure retailers continue to be useful to consumers, they must tap into these 'micro-moments', when shoppers turn to their mobile to conduct research, compare items and ultimately make a purchase.
To help retailers win consumers over during these micro-moments, Google has developed a five part miniseries entitled "Shopping Micro-Moments Guide: How to Be There and Be Useful for Shoppers", which outlines several tips and tricks retailers can take to successfully start tapping into these shopping micro-moments based on Google's own research and data. As more and more customers shift to mobile shopping, retailer must ask themselves how they can adapt current strategies to sit in line with the smartphone's increasing influence.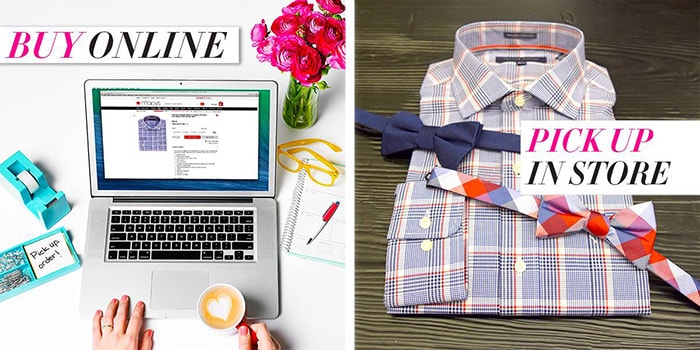 Prepare for micro-moments
Although it is very important to make sure that you mobile site is up to date, easy to navigate and offer consumers new content, it is key to ensure shoppers are consistently being offer the experience they want and need. For example, US department store Macy's realised customers which shopped both online and offline where their most valuable customers. In order to better serve these omni-channel shoppers, the department store group brought together its online and offline merchandising and marketing teams under the pilot "social dresses," uniting them in a single view of the customer.
The results, which saw a boost in customer experience, sales and margins, were so successful that Macy's introduced the structure across all its categories in 2015. Retailers who are interested in making similar changes to their teams should try and develop a cross functional leading committee, to divide resources and budgets, lineup incentives across all teams and encourage CIOs and CMOs to work closely together.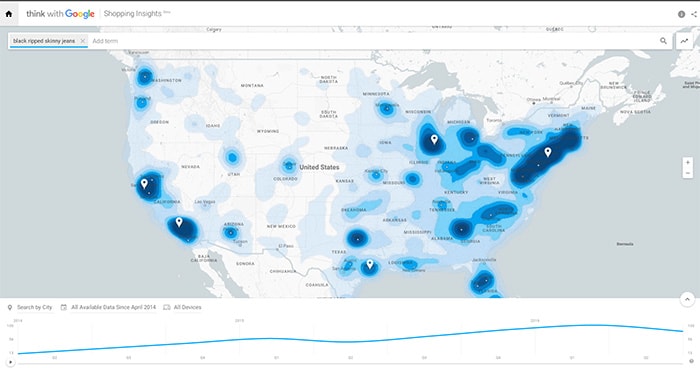 Identify your micro-moments
Although more shoppers are going digital when it comes to making their next purchase, there are still major differences when it comes to how consumers shop for fashion compared to dish washers. Fashion retailers should therefore try break down which type of micro-moments their audience may have. There are the I-need-some-ideas moments, during which people turn to their smartphone during the early stages of shopping for purchasing inspiration and the I-want-to-buy-it moments, when consumers know what they want to buy and turn to their phone to find the best deal.
Online tools, such as the Shopping insights beta tool, can help retailers look up the current popularity of certain products in cities across the US, which may be useful if you want to know whether or not shoppers in New York are looking for black skinny ripped jeans.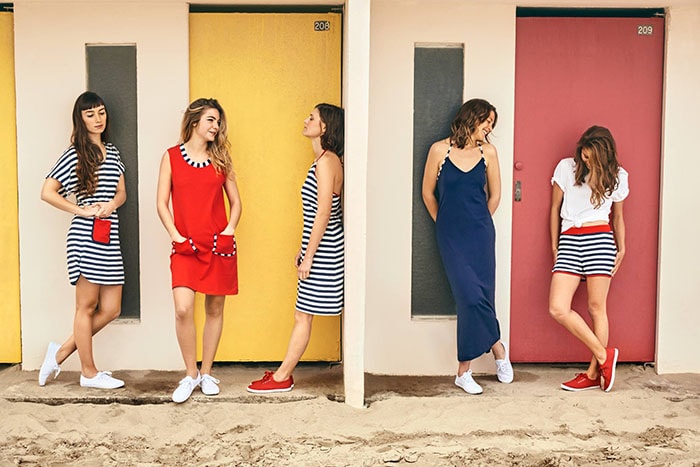 Measuring micro-moments
Mobile shopping introduces a entire new set of shopping behaviour across devices and channels which makes it difficult for retailers to measure success further than the last click or online sale. Google encourages retailers to focus on their 'share of intent' to help measure their micro-moments, as this shows the number of times a brand appears in searches during these moments. For example, Petit Bateau, is one fashion brand which is actively measuring this across all channels. The apparel label keen its customers were conducting researching online prior to making a purchase in-store, but was not sure where they were doing their research or which channels aided in-store traffic.
By adding in-store purchase data to its Google Analytics data, Petit Bateau was able to match customers which logged into their websites and made a purchase in-store via its loyalty cards. The brand found that 44 percent of in-store buyers visited their website up to 7 days before making a purchase and consumers with the highest in-store basket value carried out 3 times more research online before making a purchase. In addition, shoppers who visited the Petit Bateau mobile site in-store converted at a 11 percent higher rate than those who did not visit the site. Petit Bateau ultimately found out that its return from online search was 6.4 time higher than they previously thought.
In order for retailers to be successful in the future they need to ensure that they are present wherever their shoppers may be, whether it be online, mobile or in-store.
Photos 1 & 2: Macy's, Facebook
Photo 3: Google Shopping Insights Tool
Photo 4: Petit Bateau, Facebook