BC Partners has announced that, through its participation in Pronovias Group, the company has reached an agreement with Carlo Cavallo, Alessandra Rinaudo and Luigi Cavallo to acquire Nicole Fashion Group SpA, a leading European bridal fashion firm.
Commenting on the development, Amandine Ohayon, CEO of Pronovias Group said in a statement: "I am excited to welcome Nicole to Pronovias Group, which represents the maximum attention to design, a solid portfolio of brands and high professionalism of its management team, representing a perfect match for our Maison. I look forward to joining forces with Alessandra, Carlo and Luigi, with whom I share the same vision and ambitions for both bridal fashion market as cocktail."
Founded in 1996 in Saluzzo, north-western Italy, by Carlo Marco Cavallo and Alessandra Rinaudo, Nicole is a manufacturer and distributor of bridal fashion and cocktail, with a portfolio of brands including Nicole, Alessandra Rinaudo and Colet with distribution in 40 countries worldwide. This partnership, the statement added, will allow Pronovias and Nicole strengthen its leadership in Europe and its portfolio of brands and generate new growth opportunities worldwide.
BC Partners acquires Nicole Fashion Group
"I feel especially privileged to contribute to the creative identity of the Pronovias Nicole Group, a company I've always admired over the years. I am absolutely convinced that our partnership will be an incredible source of inspiration for both collections," added Alessandra Rinaudo, Creative Director of Nicole Fashion Group.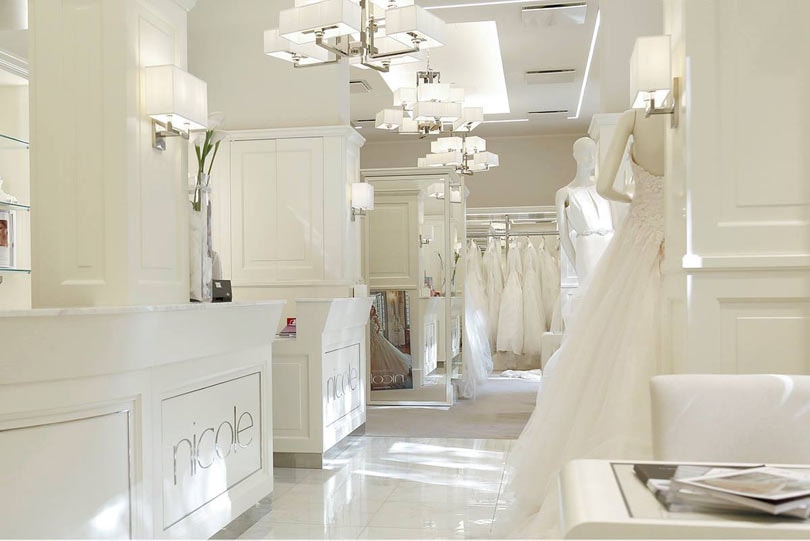 Further commenting on the alliance, Jean-Baptiste Wautier, Managing Partner at BC Partners and Chairman of the Pronovias Group, said: "This transaction is a great example of how we intend to actively support our portfolio companies in ambitious transformation projects, purchase and growth. Nicole's strategic combination with Pronovias allow us to offer a greater portfolio of luxury brands, quality products and exceptional service to our customers."
Picture credit:Greenbrooke Communications