Liu Jo, the Carpi-based pret-a-porter brand, recently launched broke into the Chinese market with the launch of its first shop in Shanghai. The aim of the brand's newest expansion is to gain more international experience in order to make its debut on the runways at Milan Fashion week.
Speaking of gaining experience, by the end of the year, the company will develop its own menswear collections. Liu Jo entered into a licensing agreement with distribution company Giuseppe Nardelli, founder and owner of Co.Ca.Ma, in 2012 for the production and distribution of the menswear line Liu Jo Uomo.
Liu Jo finished 2017 with a turnover of 338 million euros. The brand operates 400 stores, in addition to having its items sold by 5000 multi-brand and specialty stores worldwide. Currently, 800 people are employed by Liu Jo, 350 of whom work in the company's headquarters in Carpi, where Marco Marchi, President and Head of Style at Liu Jo S.p.A, spoke to FashionUnited.
What is Liu Jo's development strategy for the Chinese market?
We have just opened our outlet in Shanghai, where we sell the collections Liu Jo Black Label, Gold Label, White Label, Blue Denim, Knitwear, Les Plumes, Sport, Liu Jo Accessories and Liu Jo Shoes. This opening reflects our desire to embark on a path of growth and consolidate the brand's presence in China, in terms of positioning and reputation. The boutique is located inside one of the most renowned department stores in the world, Plaza 66, which houses some of the most important brands on the fashion scene.
Actually, this is more of a return for us than a debut, as our first shop in Shanghai, was opened at Plaza 66 over a decade ago. We had a partnership with a local company back then, but decided to break off relations later on. In short, we've always been very interested in China as a market and now we intend to regain our grip on brand awareness there. Our next step will be opening a store in Beijing, before the end of 2018.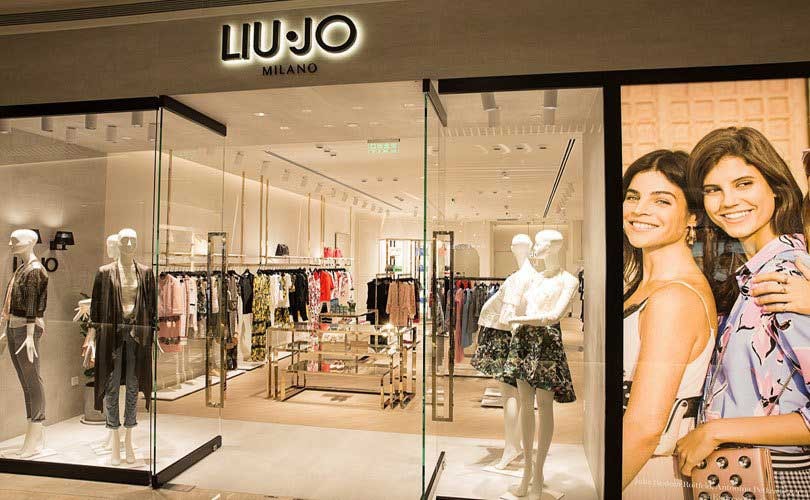 Are you also planning to sell on Chinese web platforms?
We plan to consolidate the brand's presence through the physical location for now. But we will certainly consider selling via Chinese online marketplaces in the future. Moreover, we firmly believe that multi-channel retailing is the best strategy.
What does it mean for a brand like yours to focus on the multi-channel strategy?
It means integrating sales online and offline. We really focus on achieving a rewarding and personalised shopping experience for our customers, which is quite different from a mass-market retailer, where the shopper is almost completely autonomous.
How is e-commerce doing in Europe?
E-commerce is growing at an exponential rate. We've reached a share turnover of 2-3 percent, with a growth rate of +40 percent compared to 2016. At the moment, our e-commerce is managed internally, which allows us to have a close relationship with our customer. This way we can learn about their tastes, habits and desires.
Who are your customers?
Most of them are women. This is mostly due to the fact that Liu Jo Uomo is produced and distributed by Co.Ca.Ma, but by the end of the year the brand will be managed directly by us.
In any case, Liu Jiu customers are attentive to quality and fitting. They want to enhance their natural femininity and beauty, through a highly glamorous and personal style. Our brand has always belonged to the premium segment. Recently, however, we have also been approached by consumers who are no longer willing to accept the price of luxury products, which has tripled in the last three years.
Where do you manufacture your products?
It depends on the product: knitwear and a significant part of the fast-fashion is produced here in Carpi, while our jeans is made in Turkey and Albania. Quilted jackets and cashmere, on the other hand, come from China.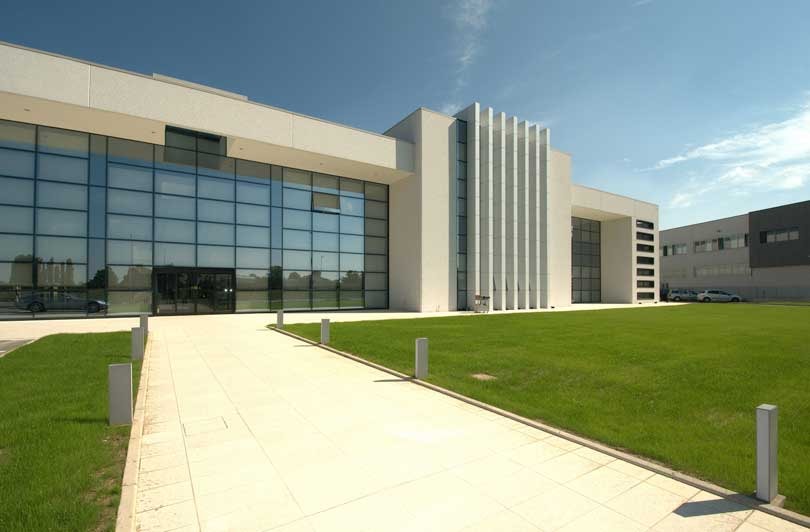 What are your main markets today?
Italy remains our number-one market, but the Benelux region is also very important. The US is among the countries we're looking to expand to. It a complex and competitive market, where consumers are very sensitive. We are, as they say, in an initial break-through phase.
What fairs do you participate in?
We participate in Coterie in New York, Modefabriek in Amsterdam and Premium in Berlin.
Any fairs in Italy?
We are organising fashion shows in Milan at the moment, leading up to fashion weeks. Let's say that it is possible for Liu Jo to take part in the fashion week in the future. We are gaining experience, since presenting a collection on a catwalk during the official calendar is a commitment. It's something that requires adequate preparation. I am convinced that Milan will remain an important reference point for foreigners.
This article was originally written for FashionUnited.it.
Foto: Marco Marchi; la sede Liu Jo di Carpi, credit Liu Jo press office