London - Luxury Italian fashion house Gucci may be reaching for the stars, as its president and chief executive officer Marco Bizzarri aims defy the market and achieve sales of 6 billion euros.
Following Gucci's cruise 2017 show in Westminster Abbey, Gucci hosted an investor day in London to share its plan for the future, which sees the brand growing by more than double the market average in the mid-term, and pulling in annual sales of 6 billion euros in the long-term. The luxury fashion house reported sales of 3.9 billion euros last year, a 11.5 percent increase, as Gucci continues to flourish under the artistic direction of its creative director Alessandro Michele.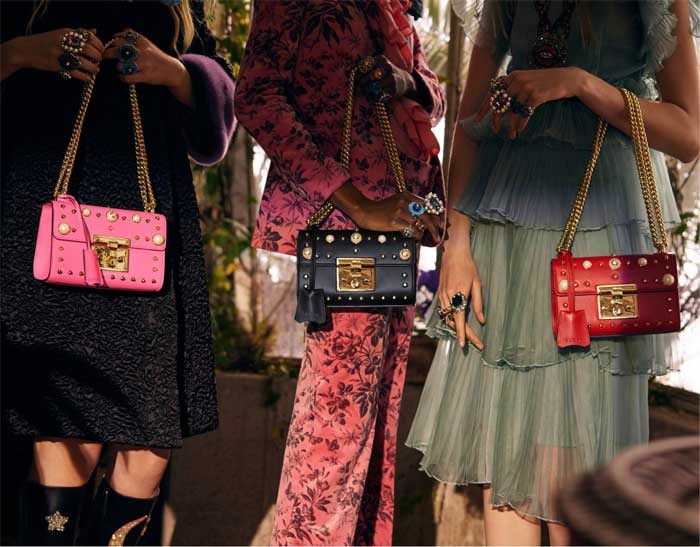 The revamped image Michele has created around the brand, which includes the repositioning of the GG logo, the reinvention of the Dionysus buckle as well as creation of new distinct symbols from Gucci's archive, has led to a new product identity for the brand that strongly resonates with Millennials. Sales made by customers under the age of 34 increased by 50 percent for Gucci's spring collection compared to the same period a year ago, according to the presentation shown on Friday.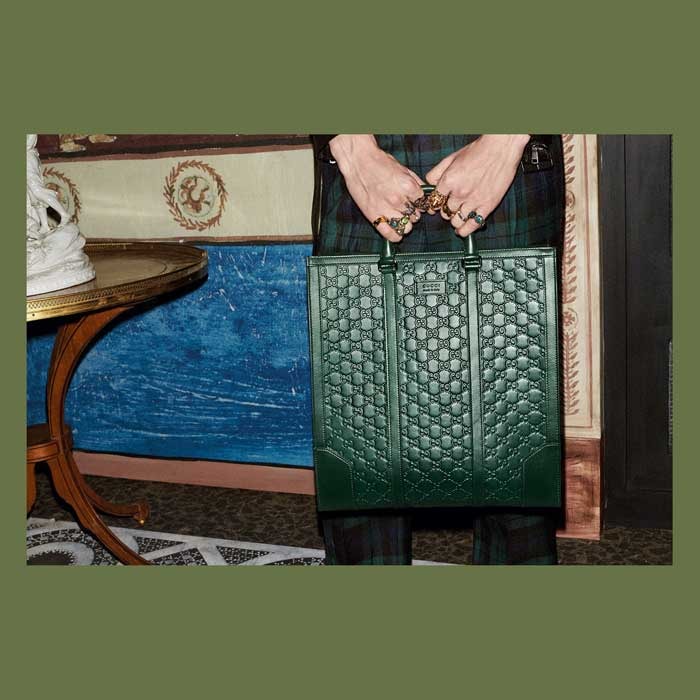 In order to continue catering to the younger audience, Gucci has expanded its product range with entry-level leather goods, accessories, jewellery and scarves. Women's ready-to-wear sales have increased 66 percent this year, whilst footwear has grown 46 percent and new handbags sales are up 7 percent, spurred by best sellers such as the Dionysus. Michele's collections current account for approximately 70 percent of Gucci's sales, with the full complement of his designs in store set to take by early 2017.
Although Gucci continues to convert its stores to showcase Michele's new concept, the fashion will aim to refurbish less stores this year. To date, 34 stores have been converted to showcase Michele's vision, and the brand aims to overhaul an additional 50 stores this year and then slow the pace to 40 to 50 stores a year over the next coming years.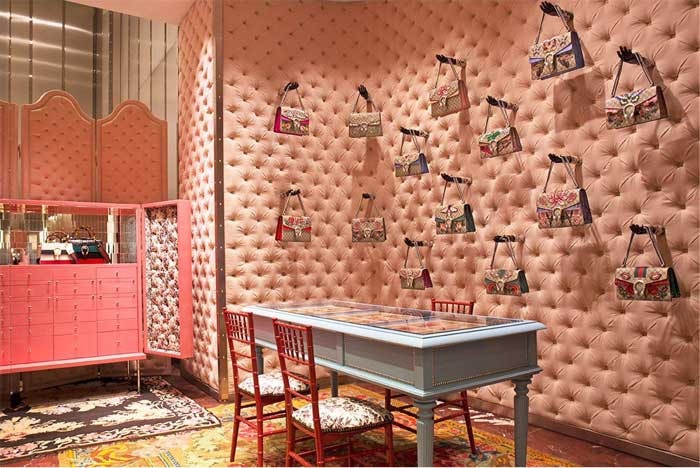 The luxury fashion house has managed to win back previous customers of the brand with its new image, as the brand reports double-digit increase year-to-date in the Middle East, South Korea, Western Europe and Latin America as well as key interest from China. Bizzarri aims to increase sales density by up to 50 percent in all regions, triple e-commerce with the launch of a renewed website whilst growing all product categories, including those under license.
Photos: Gucci, Facebook