Seafolly, Australia's largest swimwear brand, is expanding to China. Its products will be launched on Alibaba's e-commerce platform, Tmall Global, later this month. While China is not the first country that comes to mind when we think of sunbathing and bikinis, it is actually a promising market for the sector.
"The swimwear industry today is very dynamic and growing at a rapid clip globally, especially so in China, where it is forecast to grow close to 10 percent each year through 2022, thus opening up an opportunity for Seafolly to be the first premium fashion swimwear brand in the market", said Paul Kotrba, Seafolly's CEO, in a joint statement sent to FashionUnited by email.
Seafolly enters Chinese markets as interest in Australia rises
China's growing interest in Australia is also behind Seafolly's decision to join Tmaill Global. "In the past 12 months alone, 1.4 million Chinese tourists visited Australia, many of whom have come into contact with Seafolly and our unique Australian beach lifestyle", noted Kotrba.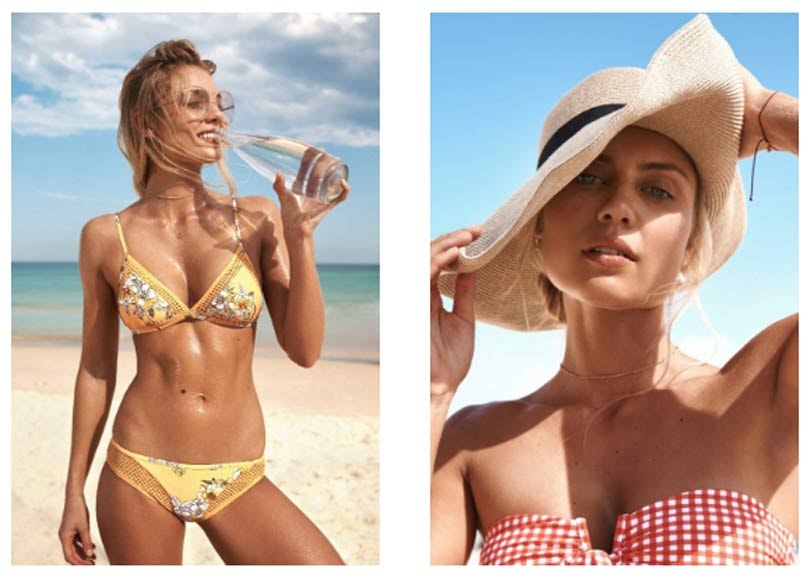 Tmall Global is one of Alibaba's most prominent e-commerce enterprises. Targeted at the Chinese-speaking market, this online marketplace is visited by 40 million users each day, which makes it one of top 20 most visited websites in the world, according to Alexa.Currently, Tmall sells products from 70,000 brands, of which 2000 are Australian, according to Maggie Zhou, Managing Director of the Alibaba Group in Australia.
Founded in 1975 in Sydney, Seafolly is one of the most successful apparel companies from Australia. It currently operates 34 stores: 22 in Australia, 7 in the United States, 4 in Singapore and one in France. Its products are also sold by a total of 2700 retailers in 41 countries.
Pictures: courtesy of Seafolly