London - The fantasy has come to an end for Victoria's Secret. The lingerie retailer is not just axing its 500 million US dollar swimwear, apparel and accessories ranges - it has also been quietly slashing its retail prices and introducing lower priced items in store. VS recent relaunched sportswear collection Victoria Sport line offers athletic apparel which is similar to in design to its former range, but drastically cheaper in price than it predecessors. A basic medium support bra retails for as little at 15 US dollars in the renewed collection - which is less than half of the former average price for a VS sports bra. In addition Victoria's Secret is pushing its new bralettes, cup-lees and padding free bras which have become increasingly trendy over the years and retail for 20 US dollars.
Victoria's Secret turns a new leaf with cheaper sport bras and bralettes
The L Brands owned company aims to pursue the sale of both sports bras and bralettes "very aggressively in the fall season," according to Stuart Burgdoerfer, who shared his expectations for the products during a conference call last Thursday. Burgdoerfer expects to sell more bralettes and sports bras because they are viewed as a must-have fashion item. But Victoria's Secret shift to cheaper products could be problematic for the lingerie retailer as it generates approximately a third of its sales from its bra category and is best known for its padded, push up bras which retail as high as 60 US dollars. In addition, there are plenty of other retailers, such as Aerie, known for its body positivity campaign, which have been offering bralettes for the same price or less for a longer period of time.
So what would lower prices and wider range of product mean for Victoria's Secret sales and revenues? Can they pull of the impossible and grow with cheaper goods? According to FashionUnited analysis, it is precisely because of Victoria's Secret sheer size that the US retailer is able to pull off its retail price cuts and multiple discounts without having to compensate on quality or altering its production processes. This is how we foresee VS pulling it off.
A cut in prices at Victorias Secret will lead to changes in revenues...
One of the main areas of business which will reflect the effects of lower prices is Victoria's Secret revenues. As retail prices have mostly changed within North America, its revenues here, which reached 7.7 billion US dollars in 2015 in comparison to 385 million US dollars from international stores, will be affected the most. But just how will they be affected? At the moment, Victoria's Secret is in the midst of clearing out its swimwear range, which it expects to be clear of by fiscal year 2017 and is discounting the entire range by an average of 60 percent. According to FashionUnited analysis, VS will have have sold out most of the product range by the end of fiscal year 2016 and will generate 489 million US dollars in revenue (including discounts.)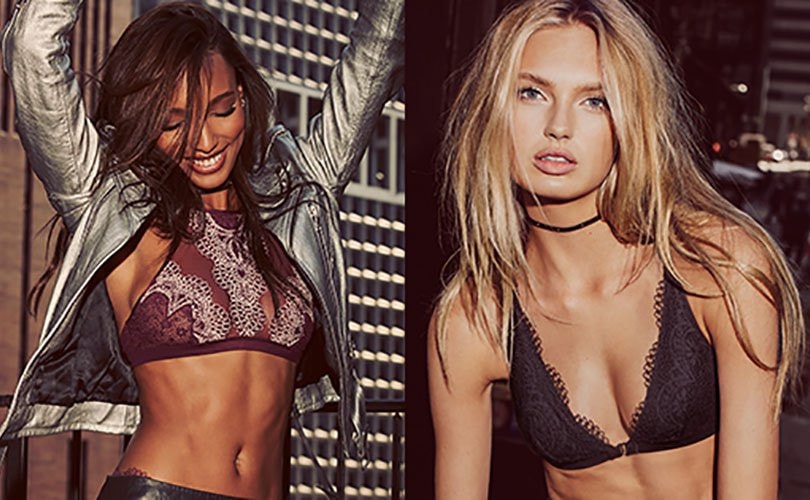 However, Victoria's Secret new ranges, which includes bralettes and beauty are likely to gain more revenue share and are expected to increase by VS average growth of just over 6 percent annually. Combined, bralettes and beauty are predicted to account for 1.5 billion US dollars in 2016. Other product categories within Victoria's Secret have seen a permanent price reduction of 30 to 50 percent for approximately 10 to 40 percent of the items in the categories, which includes sportswear, bras and panties. These categories are expected to bring in 5.4 billion US dollars in FY 2016 for Victoria's Secret. In total, Victoria's Secret US and Direct division are predicted to generate 7.3 billion US dollars and together with its international division VS will earn approximately 7.8 billion dollars during fiscal year 2016, as its International division is growing at a rapid pace, approximately 18 percent annually.
And changes in costs as well...
As Victoria's Secret lower prices and trendy items are likely to bring in more customers, FashionUnited expects the retailer's revenue to grow by more than 6 percent during the fiscal year 2017. In total, Victoria's Secret FY 2017 sales are estimated to come to 7.9 billion US dollars. The average cost of items sold by Victoria's Secret, which includes production, transportation and materials, accounted for 57 percent of Victoria's Secret revenue in fiscal year 2015. If the retailer does not compensate its lower retail prices via cuts on quality or socially responsible production then this percentage is likely to increase to 65 percent in FY 2016. This increase is linked to the fact that revenue in relation to costs remains low due to the cuts on retail prices. General, operating and administrative expenses are also expected to increase marginally in relation to the number of items sold, which is 6 percent for Victoria's Secret US and Direct.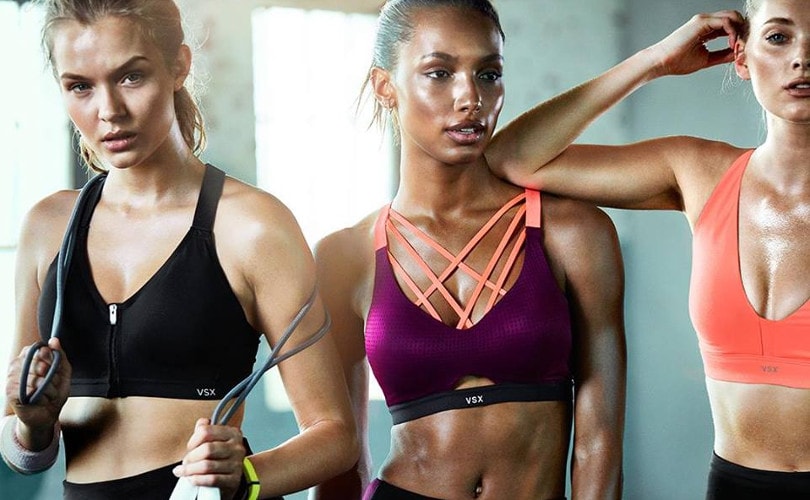 Therefore FashionUnited expects that the total FY 2016 costs will come to approximately 6.8 billion US dollars for the US and Direct division, and 247 million US dollars for its International division. This leaves VS with an operating income of 8 percent or 605 million US dollars in total - which is significantly less than its operating income of 18 percent or 1.5 billion US dollars in FY 2015. However, in 2017 FashionUnited expects Victoria's Secret profit margin will have improved - in part due to the lower costs of the products sold. In addition, VS revenues are expected to improve as well, due to the growth of the categories offering lower priced goods, such as bralettes and beauty, which in turn will gain more revenue share. In addition, the category with the highest costs of goods produced, which is swimwear, will have been completely phased out. Therefore FashionUnited expects Victoria's Secret will have reached total costs of 6.8 billion US dollars by FY 2017, leaving the brand with an operating income of close to 1 billion dollars and a profit margin of 13 percent, which isn't too far off from its operating income of FY 2015.
Although Victoria's Secret will be able to thrive despite its retail price cuts and multiple discounts without having to cut corners in its supply chain, the company may still be keen to alter its current production process and compensate on quality in order to keep costs as low as possible over the next few years to remain firmly ahead of its competitors.
Photos: Victoria's Secret, Facebook