Danielle Wightman-Stone

|
Denim Première Vision has announced that it is changing the show format to include plans to alternate its location between Paris and another European city, with London being the first location chosen to host the trade show in December 2018.
The trade show, which was launched 10 years ago, has been overhauled to take into account the needs of the entire denim value chain, to include a more fashion-oriented, contemporary positioning, as well as to feature a programme of content, such as speakers, seminars, and debates to discuss challenges facing the sector.
The first edition of 2018 will take place at the Parc Floral de Paris from May 23-24, with the second edition in London at the Old Truman Brewery on Brick Lane, East London, from December 5-6. Both shows will feature exhibitors from across the denim supply chain from weavers, to components, clothing and accessories manufacturers, and denim washers and finishers.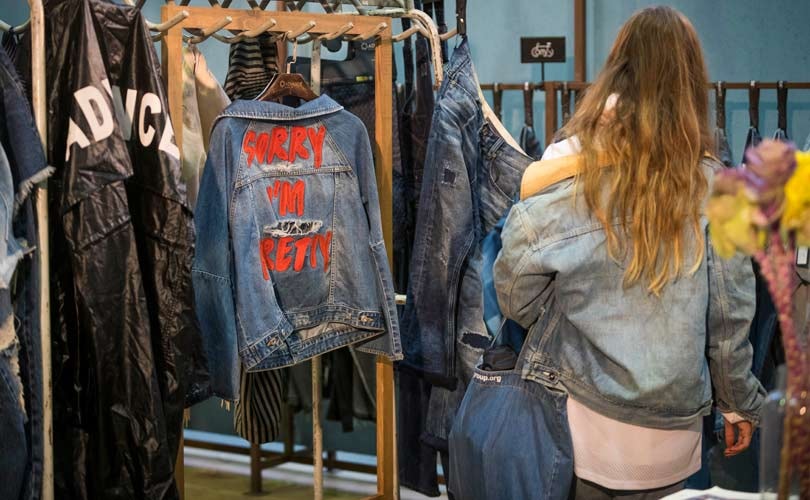 Organisers state that the early show calendar in December will be beneficial to all players in the supply chain, as well as corresponding with when 'pure players' are making final adjustments to their collections pre-production.
In terms of the alternate European location, Denim Première Vision explained that the European cites will be chosen for their "strong fashion influence", and it hopes that the alternative venue will "encourage proximity with fashion and design markets while offering the sector new sources of inspiration".
In addition, the Denim Première Vision team is also evolving, with Guglielmo Olearo, international exhibitions director for Première Vision taking over the management of Denim Première Vision. He replaces Chantal Malingrey, a member of the board who, alongside her role as marketing and development director for Première Vision and director of special events will now become the director of the pre-collections show, Blossom Première Vision. Organisers have also named Fabio Adami Dalla Val as the Denim Première Vision show manager.
Images: courtesy of Denim Première Vision