London - Italian menswear trade fair welcomed the returned of British designer Paul Smith as its Special Guest designer for its 91st edition this week, as well as Belgian designer Tim Coppens, who both presented their Fall 2017 collections at the Florence event. The designers were joined by Tommy Hilfiger, who showcased his Hilfiger Edition fall collection during a digital presentation at the Palazzo Corsini, in addition to showing his full menswear range at Pitti Uomo's Fortezza Da Basso. FashionUnited has gathered the highlights from these designers presentations below.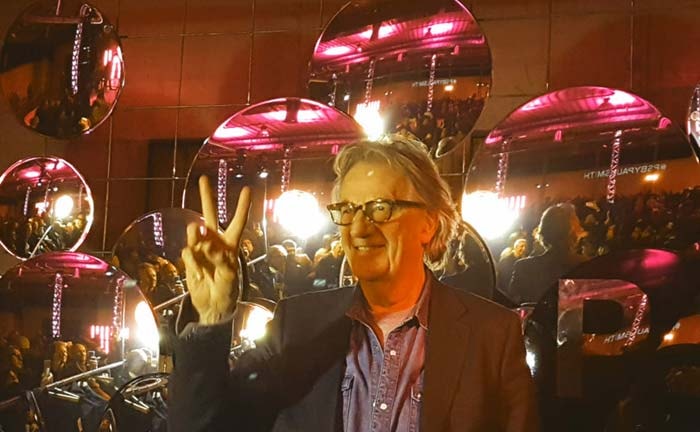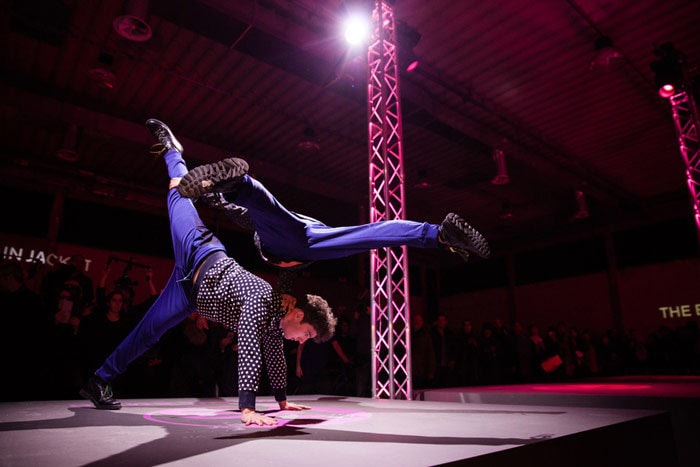 Paul Smith launches PS by Paul Smith
Paul Smith presented PS by Paul Smith fall/winter 2017 collection during special presentation on Wednesday evening. The new, contemporary line, which was originally launched last May, aims to bring together Paul Smith's signature design characteristics, bold colours and print and merge them with a touch of street and sportswear, to offer the ideal wardrobe for today's modern man. In particular, the collection is said to be very suitable for men on the go - whether they be riding a bicycle, or walking, explained Paul Smith to FashionUnited's Italian correspondent. "The line is great for those who choose to use to the bike to get around," said Paul Smith.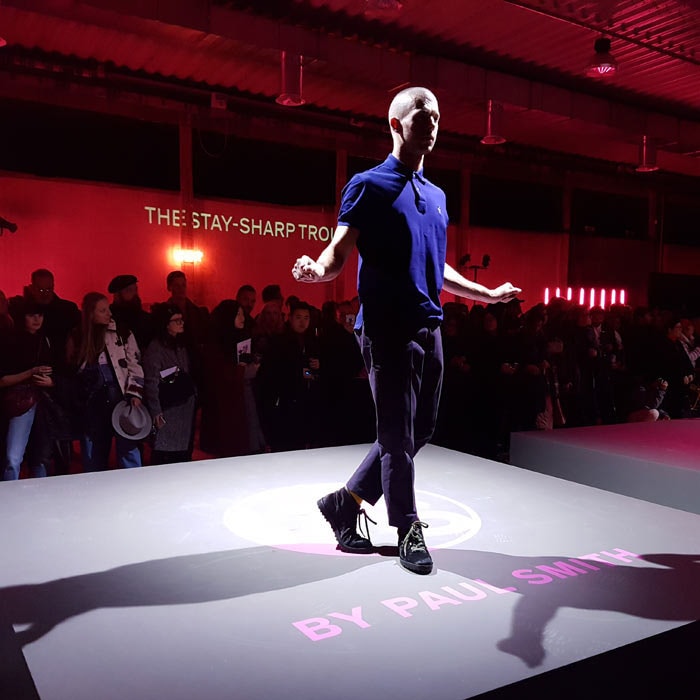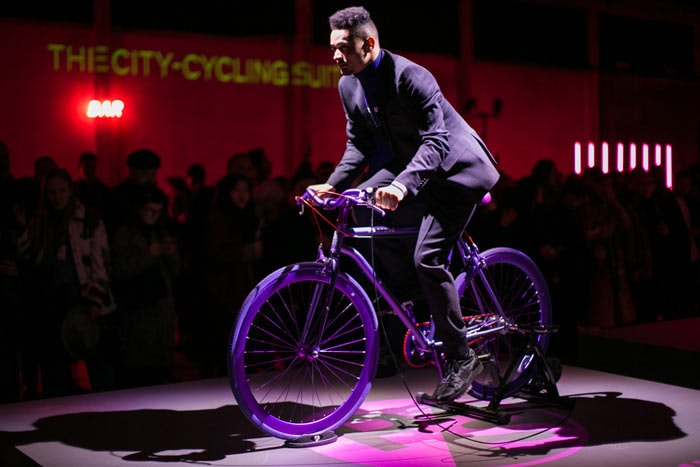 A long time fan of the bicycle, the designer himself can be seen travelling around London on his bike. Whilst designing the PS by Paul Smith collection, Paul Smith placed the needs of today's travelling, cosmopolitan man at the heart of the collection. "I tried to meet the needs of more or less young men." Outerwear was one of the collections key focus points and consisted of waterproof parkas, wind-proof vests and two-in-one reversible mackintoshes, in numerous vivid colours. One win-reflective jacket featured printed polka dots, which were also reflective at night to alert any one on the road to the wearer's presence.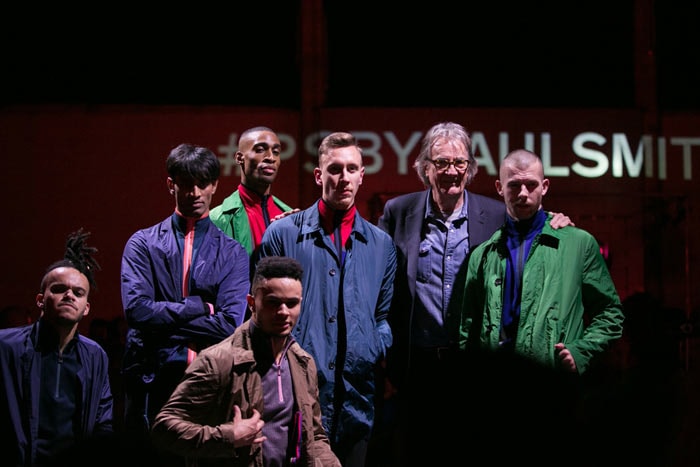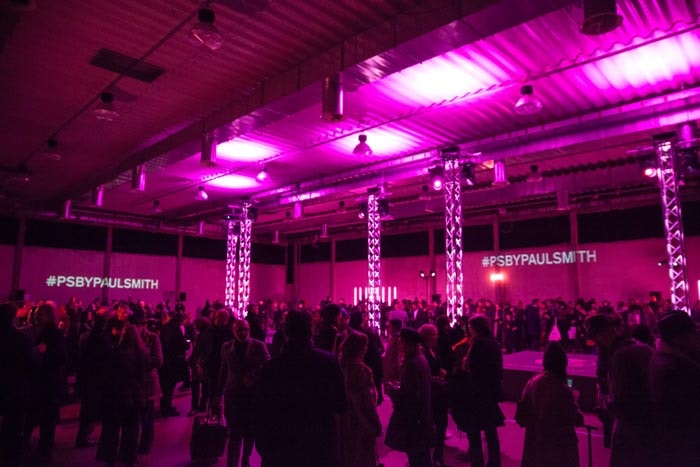 The collection's versatility and ability to bring fun and functionality together in one was highlighted during the presentation as it was showcased by a team of acrobats and athletes, who performed dance routines, bicycle tricks and more at the Dogana di via Valfonda, just a short walk away from the Fortezza da Basso.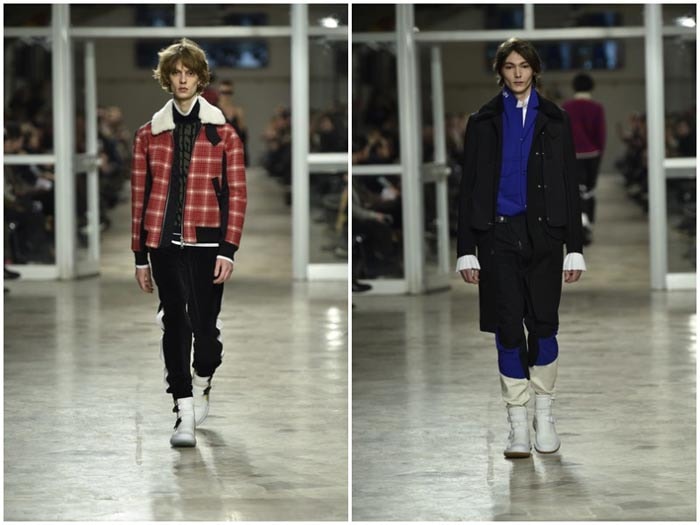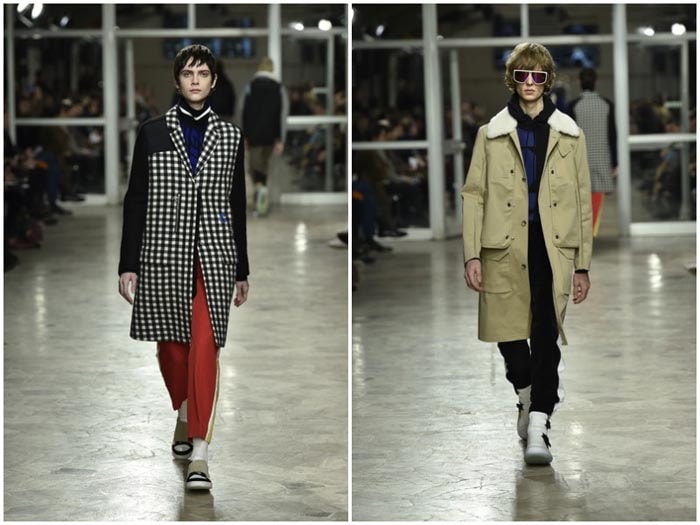 Tim Coppens weaves between streetwear and athleisure
Tim Coppens presented his first collection in Florence during a catwalk show at the Hippodrome. His fall/winter 2017 collection tapped heavily into street style and athleisure wear influences, featuring tracksuits paired with formal evening jackers, tartan shearling jackets and oversized sweaters paired with sneakers or loafers. The designer is said to have been inspired by his own return to Europe, imaging the return of a young New Yorker named Max, in reference to the 1979 film Mad Max , travelling to Europe. The designer, who is also the creative director of US sportswear firm Under Armour, presented a total of 45 looks for men, in addition to 16 of its women's wear looks for fall/winter 2017.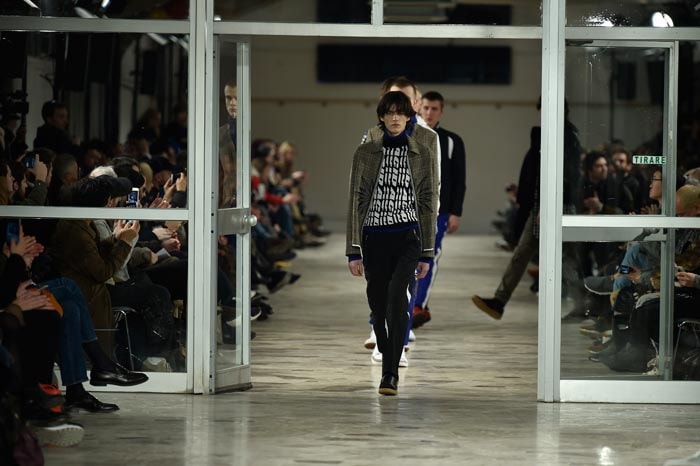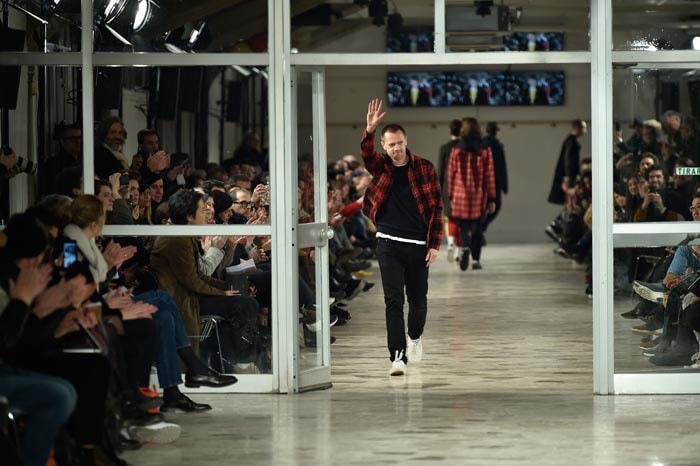 Another first took place during his catwalk show last night - the designer chose to live-stream the event on his own personal Instagram account to the world to further expand his brand's presence and better connect with his followers. Following the show, the designer staged an after-event, featuring films and music as well as the presentation of a book, created with photographer Jordan Hemingway, which tracks the collections creations and inspiration.
Tommy Hilfiger embraces the Millennial touch
US designer Tommy Hilfiger unveiled his Hilfiger Edition 2017 collection at the Palazzo Corsini on Tuesday night. In order to underline the brand's youthful presence, he tapped a number of upcoming social media influencers to model the collection, including Presley Gerber, Rafferty Law and Gabriel Kane Lewis. The new collection is said to be inspired by pop-culture, art and music and includes classic style cues from Tommy Hilfiger signature style.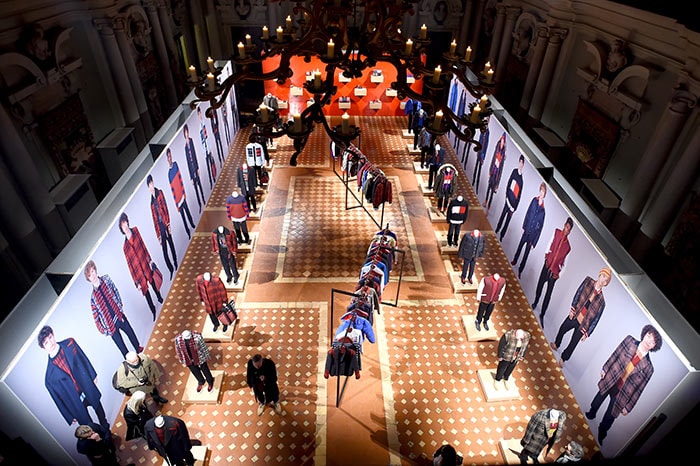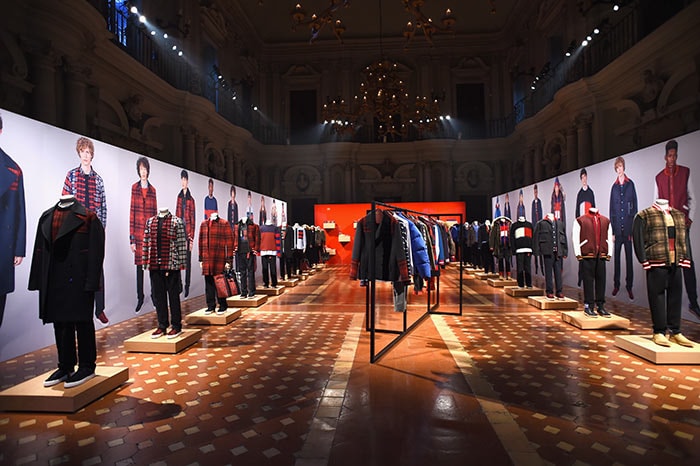 Tommy Hilfiger also presented his men's wear collection at an digital installation at Pitti Uomo, which acted as an extension of the brand's digital showroom. Visitors are able to learn more about the brand's collections through digital touchscreens in the installation, and through touchscreen retail shopping walls and visual merchandising fixtures, which offer collection information, sales tools and brand content via a single, seamless interface.

Pitti Immagine Uomo 91 is set to run until January 13, in Florence, Italy.

Homepage Photo Credit: Tommy Hilfiger, Vanni Bassetti

Paul Smith Photo Credit: FashionUnited and Proj3ct Studio

Tim Coppens Photo Credit: Giovanni Giannoni

Tommy Hilfiger Photo Credit: Tommy Hilfiger