"Future" was probably the word cited most often during EuroShop, the world's largest trade show, which ran for five days and ended on 9 March in Düsseldorf. But the look of this retail future is uncertain. The only certainty is that retail will look much differently in the future than it does today.
The borders are becoming blurred – in every respect
The consensus in the fashion industry is that it will be facing major challenges in the coming years. The disruptions associated with digitalisation will fundamentally alter the design and function of conventional stores. The seasons will be reshaped due to climate change and people's passion for traveling and not least, because of the constant demand for new, fresh merchandise to be displayed in store. At the same time, product offerings are becoming increasingly diverse and creative, whereby clothing is designed to evoke emotions in combination with food, repair services, and so on.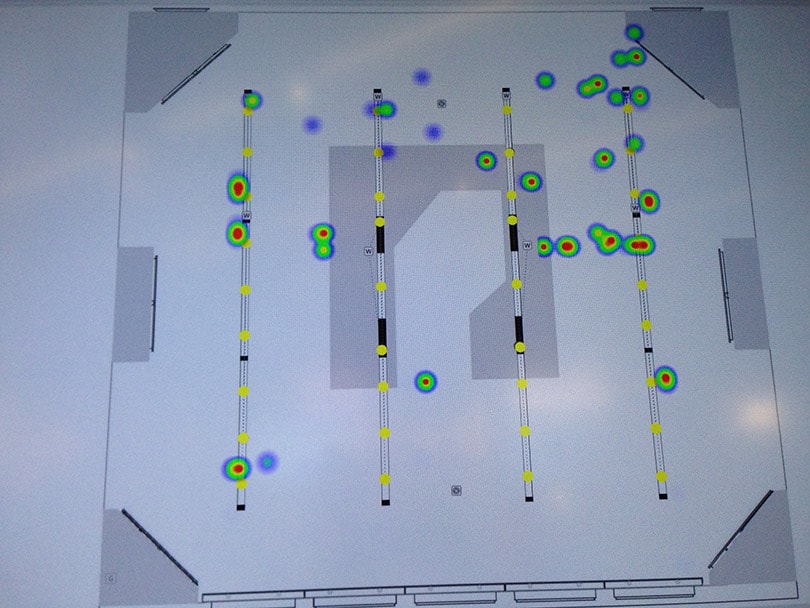 More than ever before, sales clerks are required to take on the role of advisor and provider of inspiration. "I believe that conventional sales clerks on the floor will all be replaced by stylists in a few years' time", says Raul Sanchez of Interstore, who used to be head of design at Jelmoli. The centre of attention will therefore shift to the changing rooms. Experts point out the importance of making these more appealing in the coming years, as this is where the purchase decision is made. At Schweitzer and Interstore, steps have been taken to the effect that the store of the future will only consist of a changing room. The customer will select the items of interest online in advance and come in to try them on in a comfortable, relaxing setting. The stores of the future will be smaller, because their function of actually fulfilling the whole transaction will diminish as a result of the online presence. Instead, they should focus on the real experience, evoke emotions and showcase the brand. That is to say: the ratio of surface area containing merchandise to convenience areas e.g. dedicated to the changing rooms will change considerably.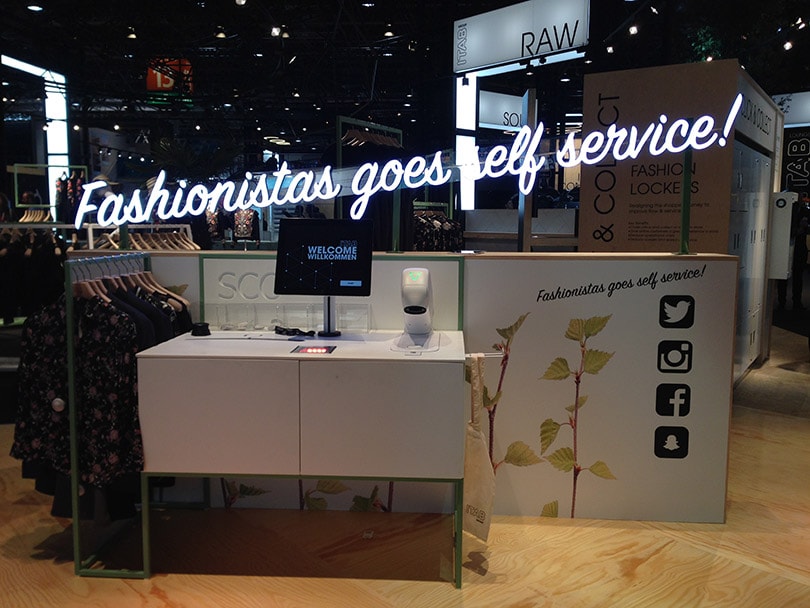 Flexibility: the store must change constantly
While in the past a store had to be redesigned every seven years according to an unwritten rule, this timeframe has increased drastically today. According to the industry, it is now necessary to redesign a store every three to four years. In order to finance this endeavour, store fitters are feverishly working on the development of modular, flexible store equipment elements, which can regularly be rearranged or expanded as necessary. For example, this means going to such lengths that all merchandise fixtures are mounted on the ceiling in the existing track lighting system at Vizona. As a result, no expensive constructions need to be mounted on the walls or the floor at all. The electricity for powering narrow LED strips that are integrated into the shelves and provide different moods of light is also accessible from the top. The trend toward flexibility continues with the mannequins, whose faces can be modified at lightning speed, using different eyes and lips for example, such as at Window in France.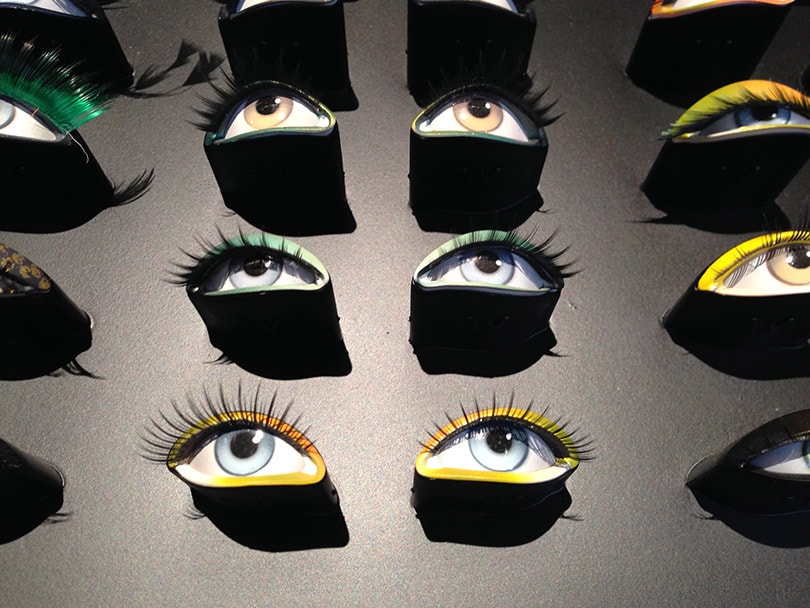 Lighting: it all depends on the target audience
Light is perceived unconsciously, but it is nevertheless one of the key components of the store design. After all, lighting plays a crucial role in whether or not a customer feels comfortable in a shop. Only if he feels comfortable, is he then willing to linger for a while and only then will he make a purchase and return to the store. So far, so good. However, according to a recent study conducted by lighting specialist Zumtobel, different target groups have different expectations with regard to lighting. The focus of lighting on certain types of target groups, known as human centric lighting, was one of the innovations in the area of lighting. When designing the lighting concept for a store, it is therefore increasingly important to be cognizant of one's target audience.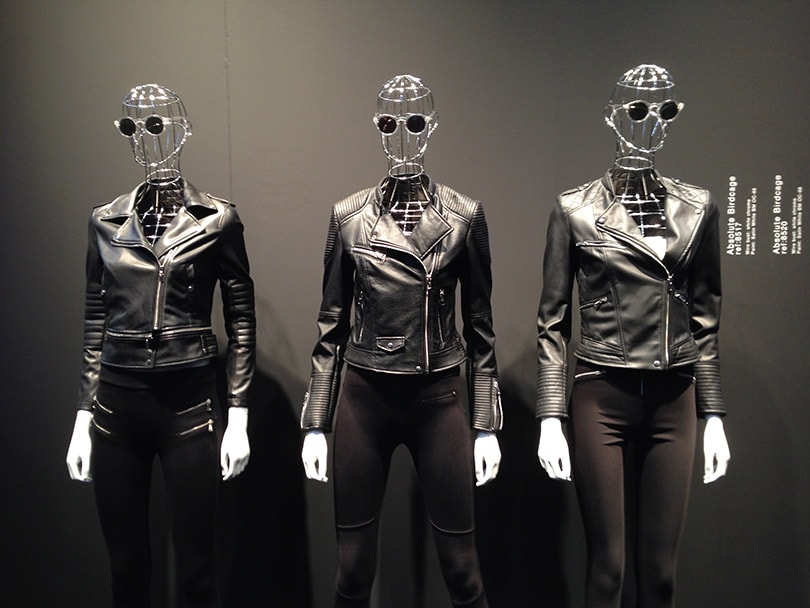 Digitalisation: from electronics to Big Data
Digitalisation in retail was among the main topics at the EuroShop. In the future, customers will increasingly expect all channels to be interconnected, irrespective of how the processes behind it are organised. Comprehensive IT solutions are required to achieve this. The digital dimension is not an "add-on", but an integral component in the planning of the respective retail strategy and the store outfit. For example, it includes the supply of electricity to merchandise fixtures such as shelves, so that tablets or screens can be mounted on them. By now, store design specialist Vitra equips all merchandise fixtures with electronic connectors. "We are not developing any more systems without electric connectors", says Sebastian Nisi von Vitra.
Big Data has also arrived in the fixed stores. In the past, it was the privilege of online players to generate data regarding their target group in a way that enabled them to obtain valuable insights with regard to marketing and the merchandise portfolio. In contrast, the fixed store was considered a black box by many. With the help of thermal imaging cameras and so-called heat maps, store operators are now also able to generate data in their shops and to measure for instance the customer frequency in different places of the store at different times of day and to find out which marketing strategies are most effective in which target group. Nowadays, these cameras are even capable of establishing people's gender. In addition, the aim is to identify logos and determine clothing styles in order to obtain information that is as accurate as possible about their target group.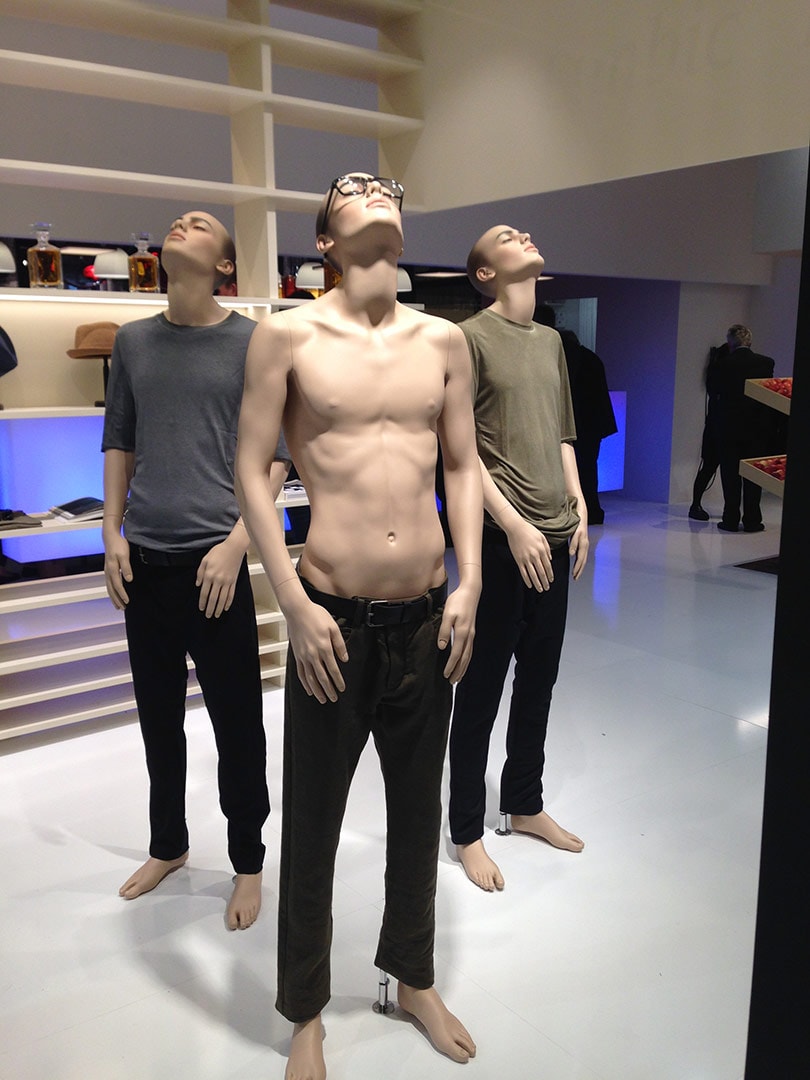 Visual merchandising: uniqueness is compulsory
The visual merchandising halls featuring the store display models and new merchandise presentation ideas are always a optical highlight of the EuroShop. Metallic sheen was the favourite among the new designs, followed by graphic elements in the trendy colours of the 1980s. While Dutch mannequin producer Hans Boodt drew his inspiration from the elegance of the 1920s, Window Mannequin in France developed a brand-new method for creating customised lifelike mannequins. It is based on a technology that is used in animated movies, where a human body is captured three-dimensionally in seconds with a multitude of cameras and reconstructed within several days by means of robots. This method enables a brand to commission unique, lifelike mannequins. Ralph Hutchings, art director at Window elaborates: "brands spend large amounts of money for the right model and for their own store design – particularly in the luxury segment. So when it comes to mannequins, why should they resort to cookie-cutter solutions?"
High demand for information
EuroShop, which takes place only once every three years, has evolved from a conventional trade show to an innovation platform and a forum for discussion for new trade ideas. This is also demonstrated by the extensive program of presentations. For the first time, 2,367 exhibitors from 61 countries presented their merchandise on nearly 128,000 square meters in 18 instead of 16 halls, making it the biggest version of the EuroShop in its 50-year history.
Photos: by Regina Henkel, FashionUnited