Top US fashion model Gigi Hadid on Friday pulled out of the annual Victoria's Secret fashion show in Shanghai after an online video showing her apparently making a slant-eyes face sparked criticism in China.
The announcement is the second apparent snag to hit the US lingerie maker's A-list underwear extravaganza set for Monday, following reports that three Russians and one Ukrainian model had failed to obtain Chinese visas. Hadid, ranked fifth on Forbes' list of the highest-paid women models last year at 9 million USD, had excitedly announced her participation in the show in August.
She gave no reason for the reversal. "I'm so bummed I won't be able to make it to China this year," the 22-year-old said on Twitter. "Love my VS family, and will be with all my girls in spirit!" Hadid's pull-out averts a potential PR disaster for Victoria's Secret, which is hoping to shore up a sagging bottom line with a push into China's growing intimate-wear market.
I'm so bummed I won't be able to make it to China this year. Love my VS family, and will be with all my girls in spirit!! Can't wait to tune in with everyone to see the beautiful show I know it will be, and already can't wait for next year! :) x

— Gigi Hadid (@GiGiHadid) November 16, 2017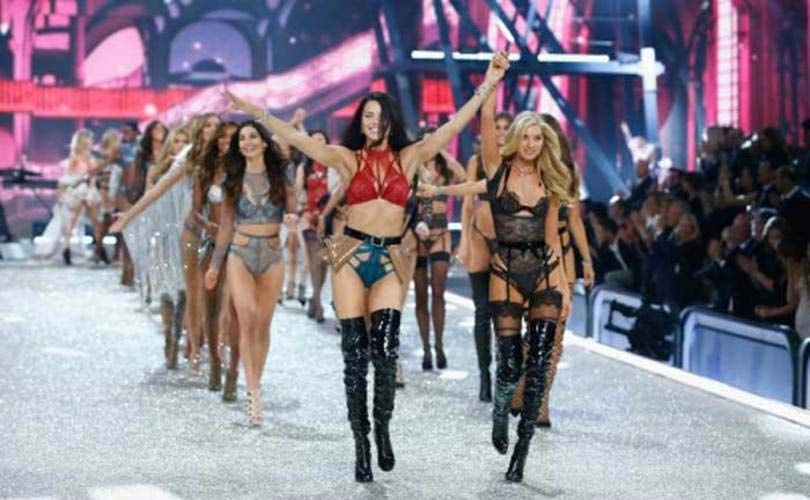 The company opened its first flagship stores in China this year and Monday's show is the first held outside the US or Europe. Chinese internet users lashed out at Hadid after her sister Bella -- another of the three dozen or more models expected in Shanghai -- posted an Instagram video in February showing Gigi squinting her eyes while holding up a Buddha-shaped cookie.
After Hadid announced in August that she would come to Shanghai, many Chinese accused her of racism and warned her to stay away. She posted a bilingual apology on China's Twitter-like Weibo on September 1, declaring her "respect and love for the people of China" and swearing she meant no harm, but even that drew flak.
A Victoria's Secret spokesman declined to comment when asked by AFP whether Hadid pulled out on her own, was asked to by the company, or whether Chinese authorities applied any pressure.
Not welcome
Chinese Weibo users mostly crowed over her withdrawal. "Suddenly I have better feelings about VS. If she had come, I would never buy VS my entire life," said one posting. Others, however, expressed regret, noting Hadid's apology.
Speculation has also swirled over the participation of Russia's Julia Belyakova, Kate Grigorieva and Irina Sharipova, and Ukraine's Dasha Khlystun, after unconfirmed reports suggested they were denied Chinese visas. The Victoria's Secret spokesman declined comment.
"That's getting into a Chinese government issue. Victoria's Secret is not going to comment on that," he said, referring line-up questions to each model's individual agencies. The annual show, viewed by millions worldwide, features the planet's top models including Adriana Lima, Alessandra Ambrosio, Jasmine Tookes and Lais Ribeiro.
It tapes Monday and airs globally on November 28. China's foreign ministry said Friday it was "not aware" of the Hadid or visa issues. "I can only tell you that we welcome foreign citizens to come to China, to engage in normal trade, tourism and cultural activities. And we are willing to issue visas to the eligible applicants," ministry spokesman Geng Shuang told a daily briefing.
Hadid joins a list of foreigners who wore out their China welcome. Celebrities including singers Bjork, Elton John and Lady Gaga, and actors such as Richard Gere and Sharon Stone, have either been banned or pilloried for words or actions deemed as criticising China on sensitive topics like Tibetan independence and human rights.
Argentine international footballer Ezequiel Lavezzi, who plays for Chinese club Hebei China Fortune, apologised in May after publicity photos showing him pulling the corners of his eyes back in a slant-eyed gesture angered many. He is still with the club.
(AFP)
Photos: Julien M. Hekimian / AFP and Victoria's Secret